It is my duty as a responsible citizen - Simbu exclusive interview about Vote Song
Thursday, May 12, 2016 • Tamil Comments

Listen to article
--:-- / --:--




Actor Silambarasan has done a noble deed by releasing the Vote Song intended to ensure 100% voting in the upcoming Tamil Nadu Assembly elections. The song is trending at national level in Twitter and it is definitely going to have a huge positive impact among the voters. In this exclusive interview multi-talented star spoke about the Vote Song and also about his upcoming films:
What prompted you to do the Vote song?
Casting the vote is everyone`s duty. Many people are taking initiatives to encourage people to vote. I think, just putting a video asking everyone to vote and telling that it is their duty is not going to work. Many do not like that. Beep song became a big issue. I thought if we express something through a song it will definitely create awareness. That prompted me to do this.
What you think will be the impact of Vote song?
I won`t say this will change the perspective of entire Tamil Nadu about the elections. But personally I feel very happy for doing something like this from my side. Even if it changes the decision of 10 people who had thought of boycotting the elections, it will be good. I wanted this song to be trendy and reach the current generation. If we keep campaigning ottu podungal ottu podungal` no one would listen. I wanted to do something like a folk song which is mass and funny. I wanted to give it like that so that it will reach.
You composed music for the song?
Yes.
Why did you opt for simple lyrics?
You cannot go and speak with them in old fashioned language. You cannot keep advising them like Thirudadhey Pappa Thirudathey`, Even if the content is correct we should look at the right way to convey that. So I thought this kind of a song will connect to the listeners easily.
The Election Commission has been involving celebrities in their campaign to ensure 100% voting. Were you invited for that?
I don`t think asking people to vote through videos as an effective tool. More than doing that I wanted do something in the way they will like. The message should be conveyed in a funny and likeable tone. That`s why I opted for this medium.
Your father T.Rajendhar has been in politics for decades since MGR`s days. Do you have any political stand and plans to enter into politics?
I don`t know politics. It is never my cup of tea. I don`t have any idea of entering politics.
Message for fans regarding elections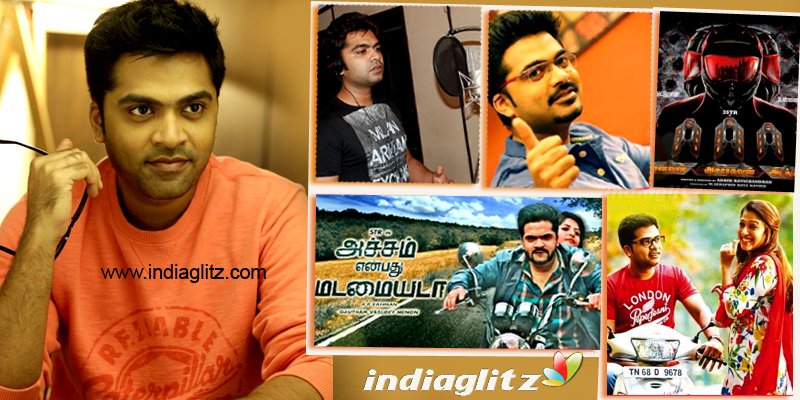 Many of us keep thinking what is going to happen if we vote. Even I have missed voting a few times. I wanted to do something to change that thought process. If you listen to this song that thought process will definitely change. We think that even if we vote the same people are going to rule us again and again. We have to understand that this happens only because we failed to do the right thing .It has nothing to do with any political party. All are trying to do good things. No one is personally bad. It is everyone`s duty to vote. We have to do our job correctly. Just lamenting about politicians is not going to do any good. This has become our habit. I think it is stupidity to keep scolding the elected representatives without doing our duty properly.
We heard Idhu Namma Aalu` will be releasing on May 20. Tell us about that.
Date is yet to be confirmed. But I hope it will release on that date. The film has come out really well. Things are falling in place. Achcham Yenbathu
Madamaiyada` will follow
What is the status of Achcham Yenbathu Madamaiyada`?
Both the films are complete. AYM is also done.
So can we expect an announcement on AYM release soon?
Yes. One by one it will happen.
Tell us about Anbanavan Asaradhavan Adangathavan` with Aadhik Ravichandran?
It will be a different film for me. Currently I am putting on gaining weight for one of the roles. I used to remain slim always and it is pretty difficult for me to gain weight. But for the character, I have to do that. I hope everyone will enjoy the film.
When will the film go on floors? Who are the heroines?
Film will start by the end of June. Heroines have not confirmed. Work is just going on.
Thank you so much Simbu, for such a nice and genuine interview…
Follow us on Google News and stay updated with the latest!
Follow
Actress Photos
Priya Bhavani
Samyuktha Menon
Ritu Varma
Komalee