Kamal Haasan swayed to tears by love from Sivaji Ganesan family - details
Friday, October 18, 2019 • Tamil Comments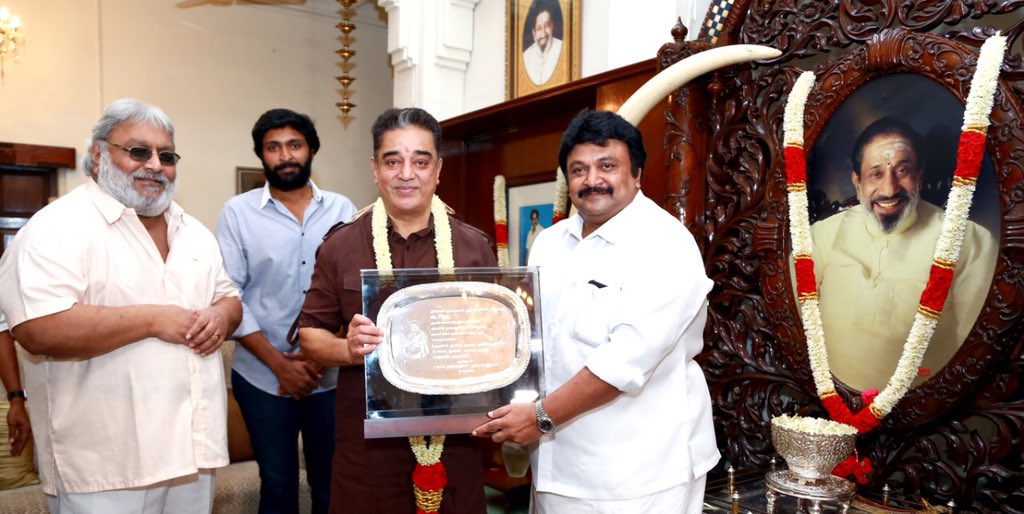 Kamal Haasan started his career as a child actor in 'Kalathur Kannamma' and this is the sixtieth year in which he has become the most achieved entertainer in Indian cinema. The Sivaji Ganesan family who are very close to Kamal have invited him for a special lunch and also presented him a memento to celebrate the milestone.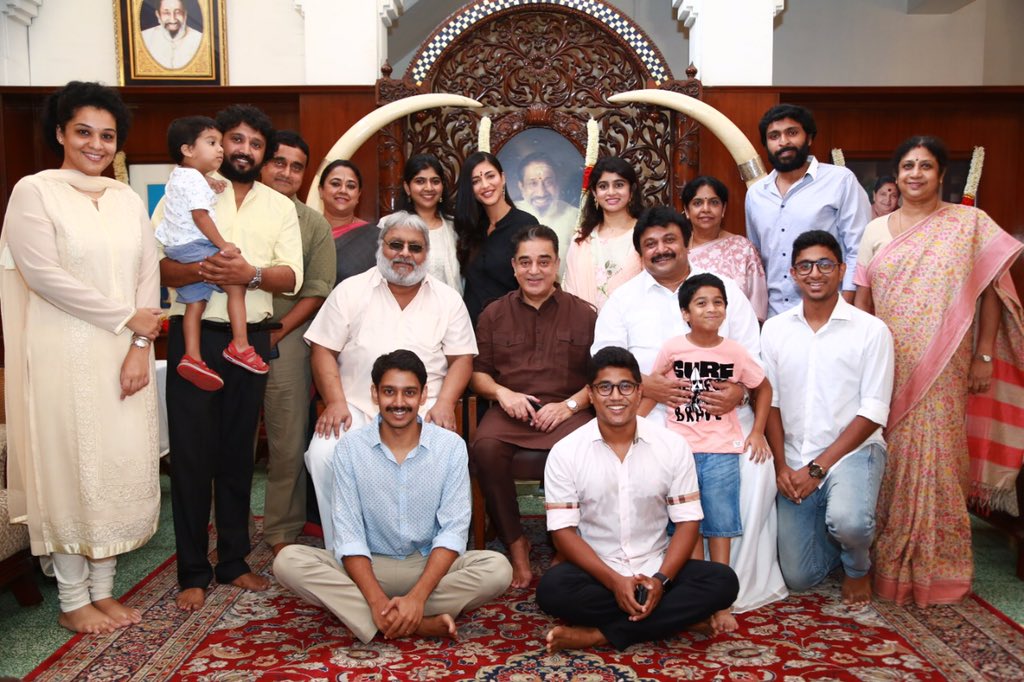 Kamal Haasan obviously moved to tears by the Sivaji family gesture has stated " A hearty meal at the Annai Illam and as usual a lot of love has been served. Younger brother Prabhu has written a greeting letter and read it out to me which brought tears to my eyes and a smile to my heart.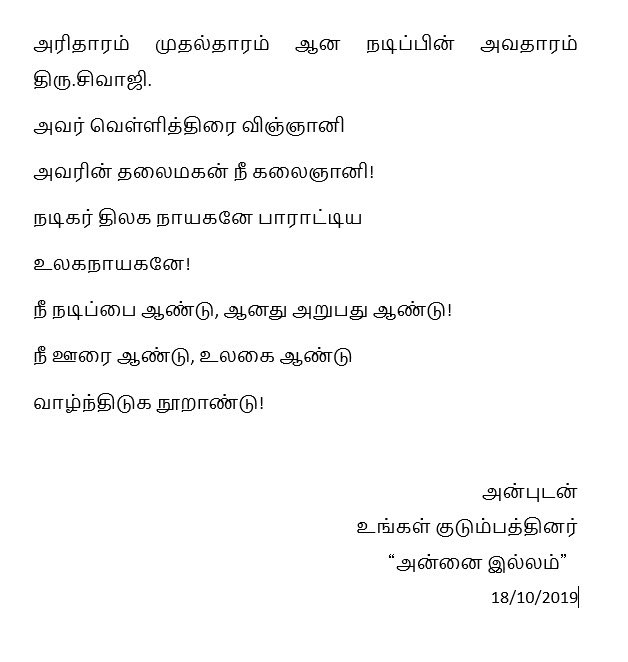 Prabhu has written a greeting note that says that the Nadigar Thilagam Sivaji Ganesan himself has acknowledged the acting prowess of Kamal who has ruled Tamil cinema for sixty years and wishing that he rules the Tamil Nadu state and the world living a hundred years more.
அன்னை இல்லத்தில் அறுசுவை விருந்து. வழக்கம் போல் நிறைய அன்பும் பரிமாறப்பட்டது. தம்பி பிரபு வாசித்து அளித்த பாராட்டு மடலின் வாசகங்கள் என்னை கண் கலங்க வைத்தது. மனது புன்னகைத்தது. pic.twitter.com/cKo8B6HXah

— Kamal Haasan (@ikamalhaasan) October 18, 2019
Actress Photos
Megha Akash
Sri Divya
Aathmika
Neelima