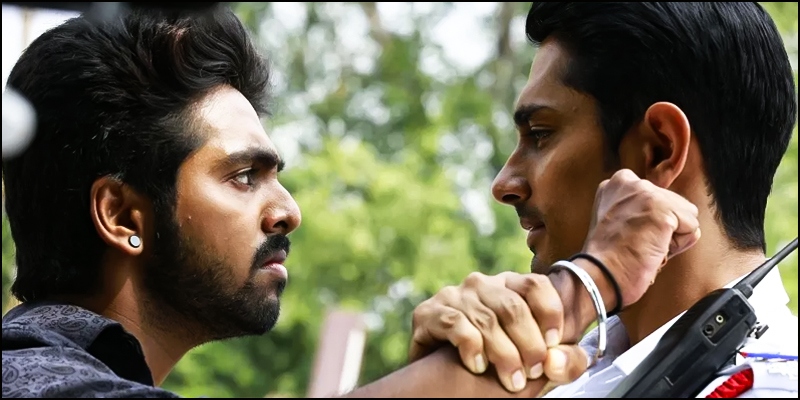 Sivappu Manjal Pachai review - A simple, clean family entertainer
Three years after the success of his Pichaikaran starring Vijay Antony, Director Sasi who has been known for his unique themes and characters is back with his new movie Sivappu Manjal Pachai, a multi-starrer with Siddharth and GV Prakash playing contrasting characters. With the promos raising curiosity, let's see what Sivappu Manjal Pachai is all about.
Madhan(GV Prakash) shares a great bond with his sister Raji (Lijomol Jose) and he's an illegal street racer, who locks horns with traffic inspector Rajasekhar (Siddharth). While Madhan is angry over Rajasekhar for shaming him in public, fate has it that Raji gets engaged to Rajasekhar, and now the constantly conflicting Madhan and Rajasekhar have to face each other even as Madhan is angry on Raji. With Rajasekhar inviting the wrath of a drug dealer, he faces threats. Did the Mama and Machan unite and whether Madhan reunited with Raji and family is what Sivappu Manjal Pachai is all about.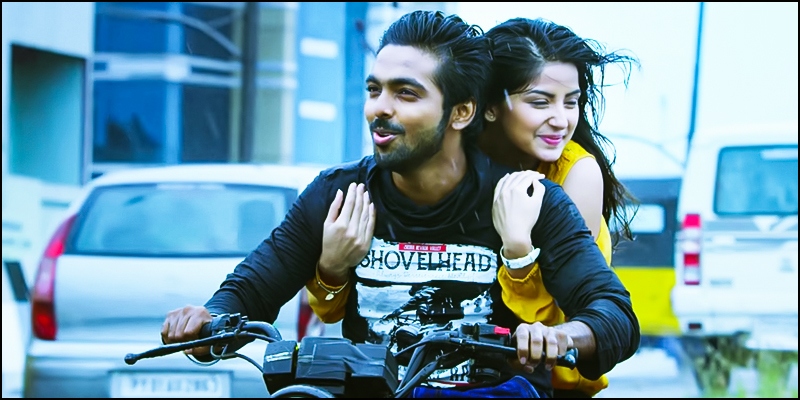 Siddharth looks fit as the traffic cop, and with subtle underplay and measured expressions at necessary places, delivers an impressive performance. GV Prakash as the warring brother in law and the loving brother looks every inch the irresponsible, wannabe racer and gets to score whenever he's on-screen. Lijomol Jose makes an impressive debut as she gets her emotions and expressions right. Kashmira Pardeshi tries hard to emote, only in vain as her lip sync is out of place as well. Madhusudan as the antagonist is cast in a cliched role while the rest of the cast including Deepa, Premkumar and Dhanam are adequate.
Sivappu Manjal Pachai begins with the depiction of the close bond that Raji and Madhan share and gets straight into the conflict points - Madhan's illegal racing that leads to him being confronted by Rajasekhar. The encounters between Madhan and Rajasekhar are fun, and the proceedings get emotional towards the interval.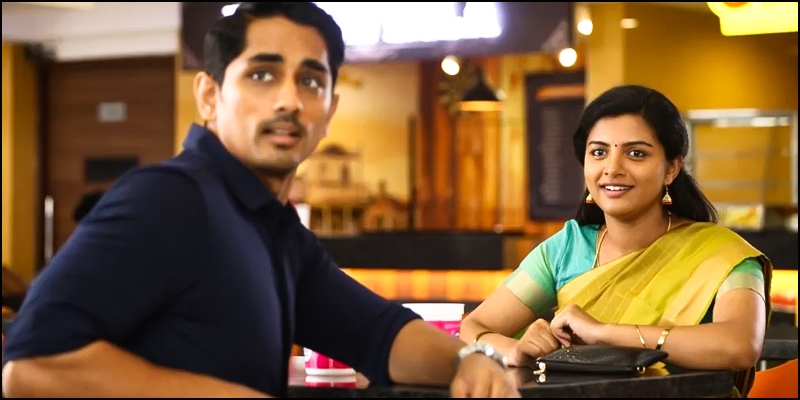 The second half which progresses as a family drama, with lots of sentimental, emotional moments takes a small turn with Siddharth's faceoff with Madhusudan, the illegal drug dealer and this is used well by Sasi as a catalyst to reach the happy ending. Though the climax action sequence is overstretched, the ending is satisfactory.
Of debutant Siddhu Kumar's songs, Aazhi Soozhndha and Mailanjiye work, and his background score match the mood of the movie. Prasanna Kumar's cinematography captures the action sequences well, and crisp editing by San Lokesh makes sure Sivappu manjal pachai is engaging.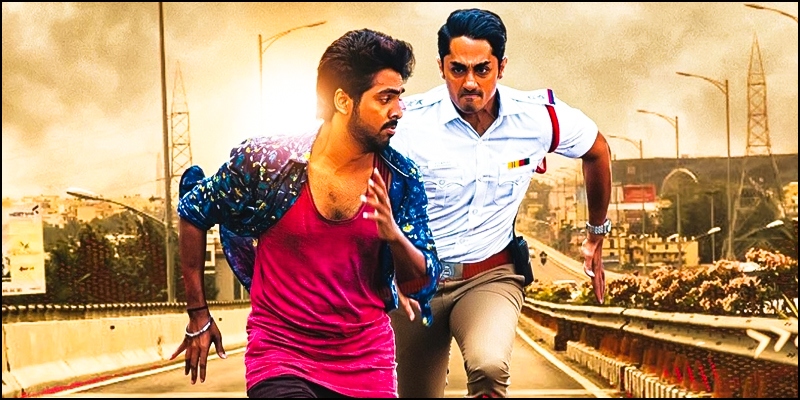 Director Sasi, who has proved himself as an important director in Kollywood with just 6 movies in 2 decades, this time around returns with the story of a traffic cop and a street racer, their family angle and crime that happens in the society. Just like Pichaikaran, with unique characters, Sasi yet again has weaved a screenplay that primarily revolves around emotions. Sasi has presented the brother-sister bonding well and strongly establishes the conflict with the brother in law, with Siddharth and GV Prakash acing their acts as the law-abiding cop and the contrasting illegal racer. Lijomol Jose gets ample scope to perform and utilizes it well and Sasi's screenplay has enough enjoyable moments whenever the Mama - Machan clash. Sasi's dialogues deserve a mention, be it the interaction between Raji and Kavin or Rajasekar's first meet with Raji, or Rajasekar's detailing about his job satisfaction or Deepa's words to Siddharth on his understanding about women, the dialogues are penned interestingly. The situations in Sivappu manjal pachai are easily predictable, but the lead actors as Mama - Machan make it look good on screen. While there's a lot of melodrama and a forced social angle as well (the illegal racing and drug dealing, though act as an important part of the story, aren't touched deeply), Sasi's screenplay makes sure Sivappu manjal pachai is engaging till the end. All said though Sivappu Manjal Pachai is predictable and simplistic while presenting a clean family entertainer, Sasi also has a tiny message for illegal racers.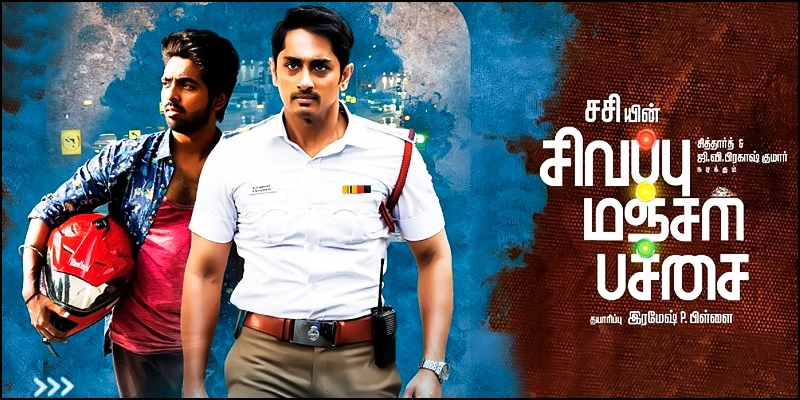 Verdict: Sivappu Manjal Pachai is a simple, clean family entertainer.
Rating: 2.75 / 5.0
Showcase your talent to millions!!
Write about topics that interest you - anything from movies to cricket, gadgets to startups.
SUBMIT ARTICLE
More
தமிழ் Movie Reviews
Conjuring Kannappan
Annapoorani
Kuiko
80s Buildup
Chevvaikizhamai
Jigarthanda DoubleX