Sonu is Shalini IAS, Yana Raj miss the role
Tuesday, June 27, 2017 • Kannada Comments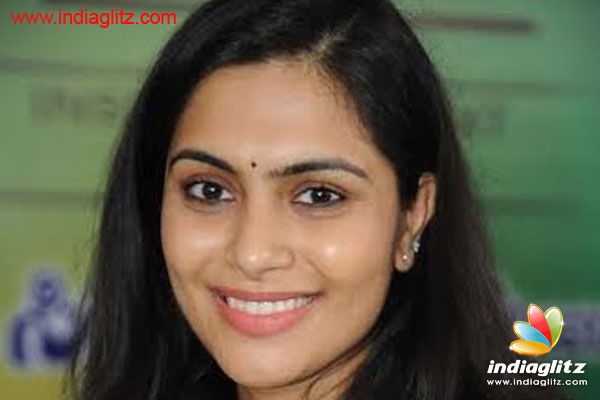 The USA resident Kannadiga Yana Raj of Vaishnavi` international acclaim film of director P Murthy is taking up the role of Shalini IAS` was almost in all the print and visual media. Even the get up for Yaana Raj was also given of legendary IAS officer Dr Shalini. At the last minutes the discussion between Yaana Raj and director Nikil Manjoo finalized a major change.
Director Manjoo with grief said he did not want to replace Yaana Raj. Everything was briefed to her on the film. The call sheet problem stood as a strong blockade. A resident of USA Yana Raj was able to given call sheet for shooting up to August 4. That is not enough for me. I wanted a free call sheet. The non availability of it forced me to find an alternative strong, convincing in looks and able in acting. That is Sonu Gowda for the role of Dr Shalini IAS` says Nikil Manjoo.
Shalini IAS` – has action, sentiment, romance etc in the film. The shoot is planned from India Pakistan border area. It later moves on to place where real life Shalini IAS got transferred. There will not be any glorification and even the 92 Babri Masjid incident and Bantwal incident where Shalini madam was posted is part of this film. Haryana, Kolar and Bengaluru are other locations.Actress Sonu Gowda promises the deliver the requirement for the film. I know that I have come in another actress place but would prepare well to give a satisfactory performance she promised.
Out of two USA resident Kannadigas selection made by Nikil Manjoo for Shalini IAS` it is only Roger Narayan an US citizen Kannadiga gets into the role. He made debut in U Turn` as a cop in a convincing role is playing Rajanish role, husband of Shalini in this film. He was impressed with Dr Shalini Rajanish address when she had come to Americanotsava`. He thanked his friends Vijay and Vijay for support. Roger Narayan a tall and handsome actor would look forward for a pretty innings in cinema.
Follow us on Google News and stay updated with the latest!
Follow