'Soundarya Nilaya' : horror dose
Wednesday, March 15, 2017 • Kannada Comments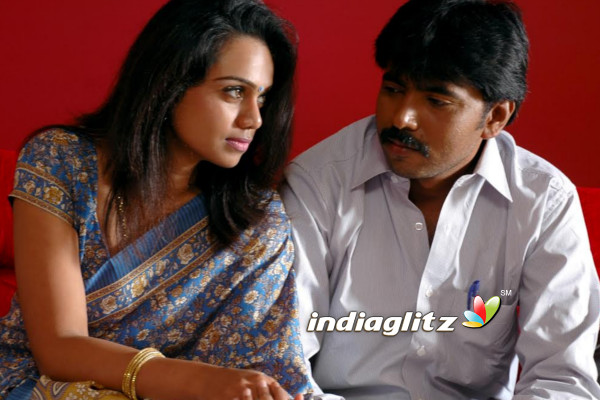 This has nothing to do with the actress Soundarya house and her life sketch. The title is just 'Soundarya Nilaya' for Nandini Combines is by producer Siddaramayya Singapura. 'Soundarya Nilaya' is a horror film.
It is debut for Gurumurthy as director. One of the fans of actress Soundarya is Gurumurthy. He has made a horror film in memory of the late actress. It is Nandini Combines film.
Kamal has penned story, screenplay, dialogues for this film. Kumar VT is handling camera, Daniel Kiran is music composer, Jaggu Lakshman dance direction, Mohan is art director for this film.
Kamal is playing hero and his counterpart is Abhinayasri of 'Kariya' fame. Bullet Prakash, Kempe Gowda, Ravi Reddy, Madan, Soundarya are in the cast.
A couple enters the bungalow and finds very strange developments in life. How, why and what happens you have to watch it on silver screen says Gurumurthy.
Abhinayasri of 'Kariya' Kannada film fame, daughter of yesteryears dancer Anuradha is in the prominent role.