Sridhar back to direction, a thriller subject
Monday, August 28, 2017 • Kannada Comments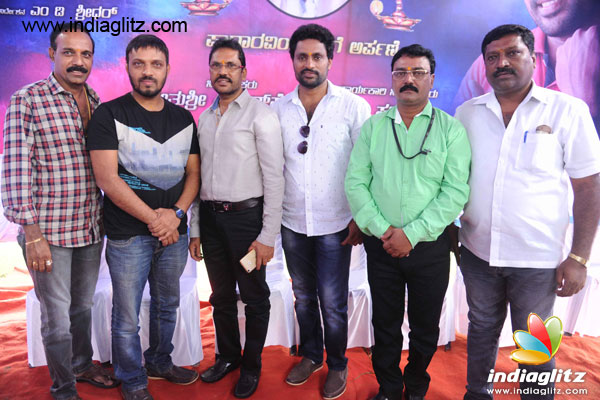 Well known commercial films director MD Sridhar is on a quickie before a challenging star Darshan 53rd film. Known in the circles of Toogudeepa
Productions MD Sridhar, Kaviraj, Krishnakumar are together for this untitled film a thriller starring Sushik Kumar a former soldier of Indian Army. MD
Sridhar, Dinakar Toogudeepa, V Harikrishna, Kaviraj and Krishnakumar team that made super hit Bul Bul` is working again and spending more time for the
script. As Darshan call sheet is not available in near future, Sridhar is taking a thriller subject to producer Venkatesh, executive producer Om Satish
and hero Sushil Kumar. That has set the muhurut day – 27th August for launch of the film in Neethusri banner. We have sit on this thriller line and
discuss on the subject in a fortnight time. Then the actual shoot begins. We have nothing else to explain stated MD Sridhar. According to him it is story
the main hero of the film. Sushil Kumar is also ready to take on his earlier film Veera Simha` – gets a ruffian role, he would adjust his dates for this
thriller and another film in the coming days. Producer Venkatesh says the single line thread is very good and in next month the film shoot begins. Kaviraj
is of the opinion that without any decoration. It is a good to work on service road when the high way is very busy informs Kavirj, obviously high way he
meant was working for challenging star Darshan films.
Follow us on Google News and stay updated with the latest!
Follow