Srimurali release Shatayagataya audio
Monday, January 8, 2018 • Kannada Comments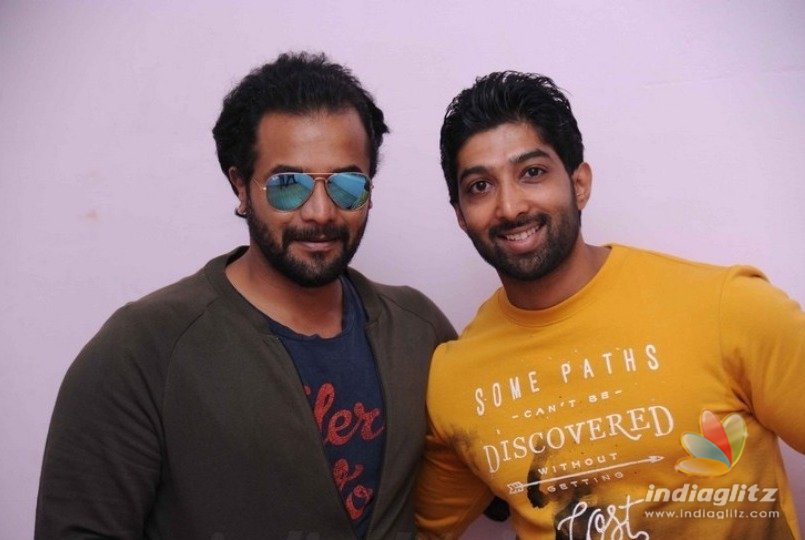 Thing should happen at any cost we say in real life. The same is attributed as 'Shataya Gataya' in Kannada. With such a title in this suspense thriller the audio CD of the film starring Raghu Ramappa and Sonu Gowda was released by roaring star Srimurali at Chamundesware studio.
At the audio release painter Joseph coming up with Srimurali portrait earned very good applaud. In less than five minutes Joseph came up with a big surprise. Srimurali hugged Joseph for such creativity and wished to keep the portrait at his home.
Sandeep Gowda direction, story, screenplay, lyrics and production has completed shooting. It is a mass movie with suspense and thrill. From the music director Ravi Nandan I have dug the talent in him. We have February plan for release mentioned director Sandeep Gowda. Ravi Nandan music for five songs has lyrics from director Sandeep Gowda.  He is happy for the opportunity extended to him.
Sonu Gowda in her debut is the one from city to village in traditional role. Raghu Ramappa hero of the film is a good friend of actor Srimurali. Srimurali is impressed with the physical strength of Raghu Ramappa. It is a revenge saga. A murder in the village is happening for some reasons. That is suspense part of the film.
Kaurava Venkatesh has composed two action portions one for the beginning and the other one for climax. Anand Audio Anand disclosed that his audio empire is always there to promote new talent.
Shiva Pradeep a middle aged person with white beard is the villain of the film. Do I really look like a villain he asked the anchor at the audio release event.
The artists do not get aged said Srimurali for the doubt expressed by Shiva Pradeep. The sketch and paint of Srimurali got a affectionate hug to Joseph. Srimurali wanted the portrait to take home and that was obliged.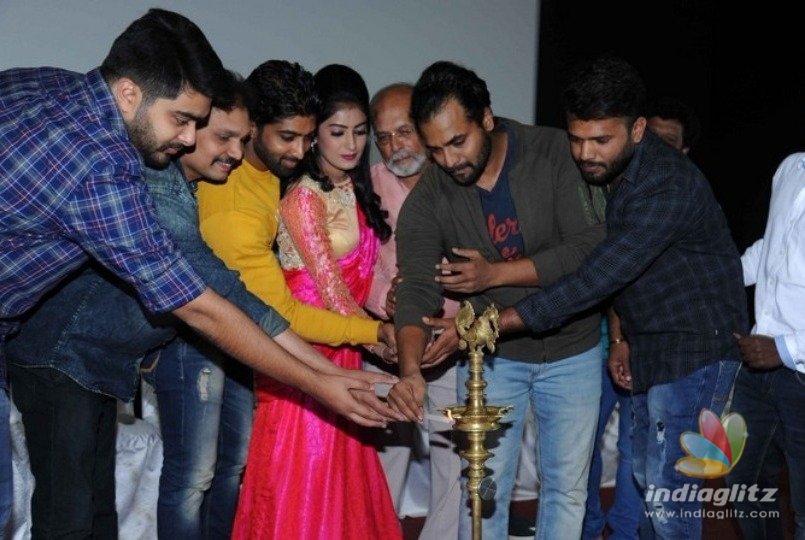 SG is Alphaa Pictures maiden production. Aravind is dance director, Shivaraju Mehu editing, Anand Poojar assistance in direction, the supporting cast includes Sandeep Gowda, Shiva Pradeep, Kuri Pratap, Govinde Gowda, MS Umesh, Gaddappa, Manjula Reddy, Dinesh Jogi and others.
The shoot for the film was held at Hirisaave village in Hassana district. The trailer of this film was released by Navarasa Nayaka Jaggesh recently.
Actress Photos
Mishti Chakraborty
Anaika Soti
Honey Rose
Tejaswini