Sriram Venu on 'MCA', getting depressed, & more
Wednesday, December 27, 2017 • Telugu Comments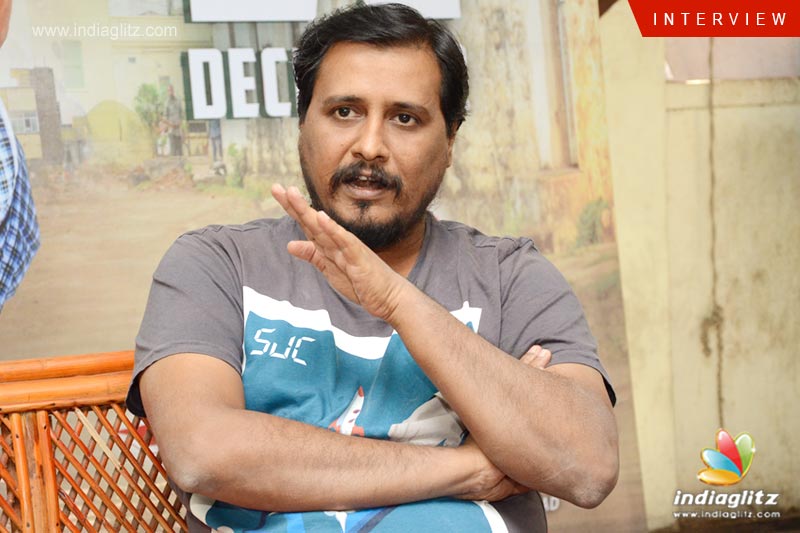 Sriram Venu, the director of 'MCA', has heaved a sigh of relief now that he has got a hit after much wait. In this interview, he talks about the film, what happened when two projects slipped through his hands, and more.
Do you see yourself as a middle-class man?
Yes. But it doesn't mean that I am whiling away time. In every individual's life, there is a phase where he/she doesn't do anything productive. I too had such a phase.
We have seen so many films where the heroes belong to the middle-class. But I have made it explicit in 'MCA' because, like so many things, making it obvious feels a lot good.
Why didn't we see you around after 'Oh My Friend'?
It's true that the gap between my first film and my second one was huge. It's because two projects fell apart at the last minute. On each of these two projects, I ended up spending 1.5-2 years.
Did that depress you?
Yes. For 2-3 days, I would be too down. But one has to come out of that mental state on one's own. During that phase, good films would inspire me. I am glad that my family has always been supportive. I am a middle-class man who has to pay for all the expenses. So, I have to keep going.
The other day, Dil Raju said that but for you, all the directors introduced by Sri Venkateswara Creations have been successful. What's your take?
I never feel jealous of someone's success. So, someone's success doesn't affect me at all.
Weren't you Venu Sriram before? What made you become Sriram Venu?
I was at Dil Raju garu's office when an elderly man came up to me and asked me what my surname was. I said it's 'Sriram'. He asked me as to why I am using it as a second name. That made me change my name. There is no numerology involved.
We heard that 'MCA' is partly inspired by your own story?
Yes. I and my brother were very close. After I got married, he started feeling that I am not close to him as I was before. I found it quite an interesting aspect to explore.
Did anybody tell you that 'MCA' misses logic anywhere?
Not at all. I have been receiving appreciations for everybody. As soon as he watched the movie, Sukumar garu called me up and appreciated me. Koratala Shiva garu sent me a message. Many producers have called me up.
Did you imagine Nani for 'MCA' right from the beginning?
He was in my mind at the outset. But since he had already okayed 2-3 projects, I was hesitant. I didn't imagine that this project would come through so fast.
Why did you choose Warangal as the backdrop?
'Varsham' had the same backdrop, but not all of the film was made there. On the other hand, in 'MCA', even Warangal's gullies have been shown.
Did you hope that Bhumika Chawla will accept the role?
I had no such hopes as she hadn't done such roles in the past. But she loved the script and her character and gave the nod.
Dil Raju was warning you against delivering a flop. Were you tensed?
Yes. I was extra cautious because he shouldn't mix second hat-trick because of me.
Have you written any new stories? Are you going to work with Ravi Teja, as was planned before?
Yes, I have got many. I am yet to decide on which one to go ahead with. Yes, there will definitely be a film with Ravi Teja. But it will be a new script, not the old one we were considering.
Related News
Actress Photos
Shraddha Srinath
Kajal Agarwal
Adhiti Menon
Divya Dattatreya