Srujan fans association, TV gets acclaim
Monday, June 26, 2017 • Kannada Comments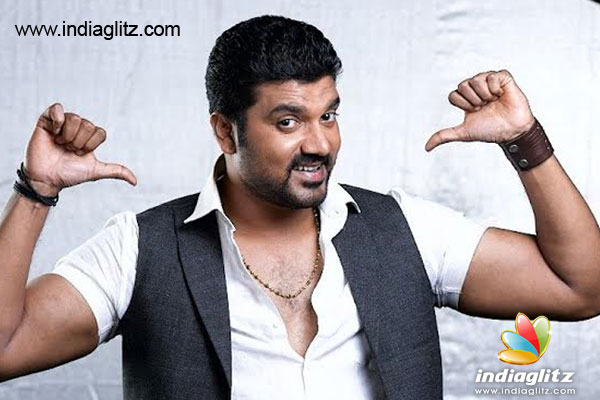 The grandson of first hero of Kannada cinema Subbayya Naidu Lokesh Srujan gets the acclaim what he has not been able to get from cinema.Thanks to Television Maja Talkies` – Srujan Lokesh gets the fans association with a crown of Talking Star`! Actor of over one dozen films
from the days of Neela Megha Shyama` (debut of Radhika Kumaraswamy), Srujan tried in different roles but finally he got a slot in TV fo Maja Talkies` on the lines of Comedy Time with Kapil in Hindi.
The occasion is 250th episode, Power star Puneeth Rajakumar as chief guest to the event. On the other side on 28th of June, birthday of
Srujan Lokesh Akila Karnataka Talking Star Srujan Lokesh Abhimanigala Sangha` is evolving. The formal inauguration is on 28th evening at
Vivekananda grounds, at Kathriguppe at 11 am.
Former deputy CM R Ashok, Ravi Subramanya MLA Basavanagudi, Smt Girija Lokesh, Sangathi Venkatesh, N Sampangi, KVR Tagore, Srinagara Kitty
are taking part/ Mandya Ramesh, Remo and team, Aparna, Mimicry Dayanand are giving programs. Tejaswi, President of the newly formed
association is highlighting goals. Deepak N, Dayanand, Agni Sagar, Shivakumar, Kumar, Shivanna, Chiranjeevi are other members of the
association.

Follow us on Google News and stay updated with the latest!
Follow