Sunday meet intensifies 'Rajini for CM' mood
Monday, August 21, 2017 • Malayalam Comments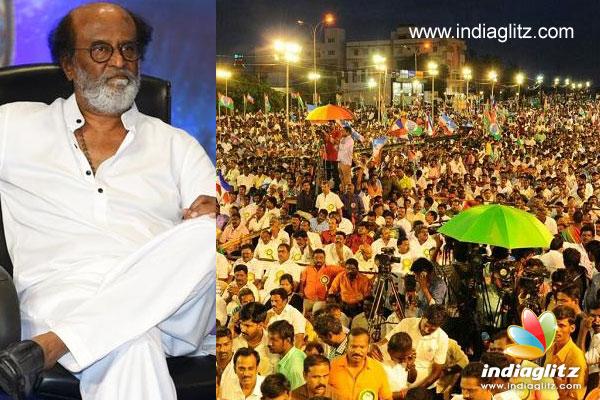 Tamilaruvi Manian, a close friend of Superstar Rajinikanth, conducted a public meeting in Trichy where the latter's political entry was debated. The Uzhavar Santhai grounds saw thousands of Thalaivar fans gathering although Rajini himself was not present.
Tamilaruvi Manian stated that the days of the EPS government are numbered now that Rajini is going to enter politics "ver soon".
He claimed that Rajini now has a 25 per cent vote bank, which will swell to 45 per cent once he becomes active in politics.
According to Manian, first on Rajinikanth's agenda is solving problems like the Kaveri issue, which he hopes to achieve in ten years. Next is providing a corruption free rule and strive hard for the unification of the rivers of India. Though there was a repeated war cry on Rajini entering the political arena soon the specific date was still not mentioned.
Actress Photos
Aathmika
Sakshi Agarwal
Nikhila Vimal
Athulya Ravi