Sunil on '2 Countries', Pawan's aura as seen by Rajinikanth & more
Thursday, December 28, 2017 • Telugu Comments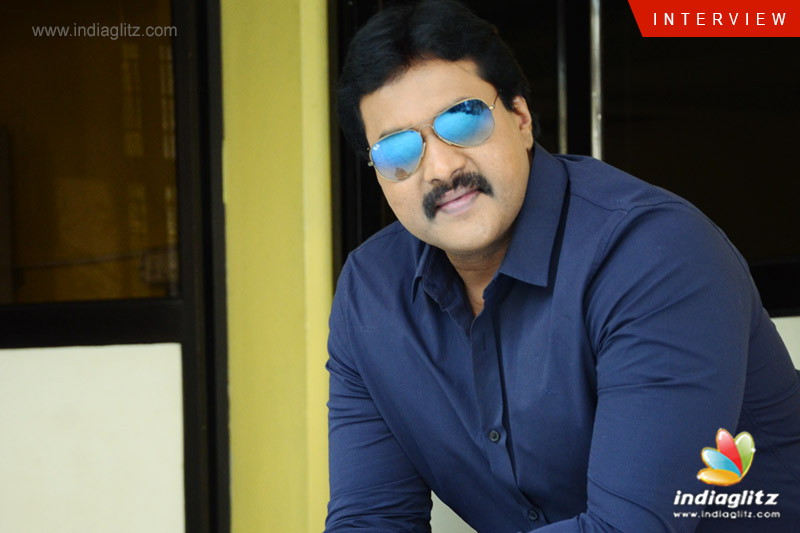 Ahead of the release of '2 Countries', Sunil, in this exclusive interview, says that he has learnt his lessons from failures. Read on..
What can we expect from '2 Countries'?
It's a laugh riot from the word go. You can expect sentiment in the climax. There is also a surprise element in store in the climax.
In remaking the Malayalam original, we haven't made any major changes.
Did you try to imitate Dileep, who acted in the original?
Not at all. I didn't do it even when I remade a film of his as 'Poola Rangadu'. It wouldn't suit me to ape him. I am energetic, while his style is rather calm. People won't like me if I am calm. There was a time when people used to love if I am subtle in a film after doing ten loud roles. Then they saw it as a distinct thing. So, you can expect my comedy to be of my original style in the movie. You will see the old Sunil in '2 Countries'.
What went wrong with your recent films?
I had a lot of hopes on 'Eedu Gold Ehe'. I believe in Veeru Potla's intelligence. I don't know why the plot didn't work. Maybe, the audiences expected something else from me. 'Ungarala Rambabu' was a well-meaning film. It seems people didn't find enough comedy in it. Or, maybe, the release time was wrong.
It's not like failures are rare. Vijay Devarakonda had a super hit in 'Pelli Choopulu'. After that movie, 'Dwaraka' failed. And he once again scored a hit with 'Arjun Reddy'. Rajasekhar garu has made a comeback with 'Garuda Vega'.
I have learnt a few lessons from these two failures and tried to overcome them while doing '2 Countries'. I now have got clarity. There are no fights in '2 Countries'. This is a family entertainer. You can end the year and start the new year with laughter. After watching the movie, party thoroughly on the 31st night!
We are not seeing your comic timing enough. Isn't it?
We have got very few directors who make comedy-based movies. In the previous era, Rajendra Prasad garu, Naresh garu, Ali garu and I could do comedies. Nowadays, story-based movies are fewer to come by. Subplots are being turned into main stories.
You can expect nice films in my combination with Trivikram Srinivas.
How was it working with N Shankar?
He has been my family friend for more than 15 years. He is a balanced and calm person. Gopi Sundar scoring the music is a matter of luck. With the BGM, he can do magic.
How important has publicity become nowadays?
Very much. Nowadays openings determine the film's success to a great extent. Good content and publicity together should be there. Multiplexes attract audiences for movies that have a lot of publicity. Single screen audiences make their decision on the basis of the trailers, etc.
How did you get Pawan Kalyan release the teaser of '2 Countries'?
We are fortunate. Shankar garu tried it from his end. Trivikram also helped a lot. When I was shooting for 'Katha Nayakudu', Rajinikanth garu, who had watched 'Jalsa' the previous night, appreciated Trivikram's dialogues. He then said that there is magic in Pawan Kalyan garu. 'He will be the next superstar,' he said. He saw aura in Kalyan garu.
What did Rajini say about you?
I was asked by the director to say a line. I suggested that it would be better if Ali or Venu Madhav says that. Rajini garu shouted for some artistes and told them about my attitude. He said that they should learn it from me!
'2 Countries' is coming at a time when 'MCA', 'Hello!' and 'Okka Kshanam' are in the race. What about the competition from them?
Ours is a comedy film. We won't be competing with any of these films. I whole-heartedly wish that Allu Sirish's film becomes a hit. I have known him personally. There is a lot of energy in him. To me, he comes off as Bunny from 'Arya'. He is that energetic. None of the films he has done so far has brought out that energy.
Related News
Actress Photos
Pooja Hegde
Eesha Rebba
Shyamala
Anupama Parameshwaran