AGS Entertainments producing a Sequel to their Super hit film
Saturday, April 16, 2016 • Tamil Comments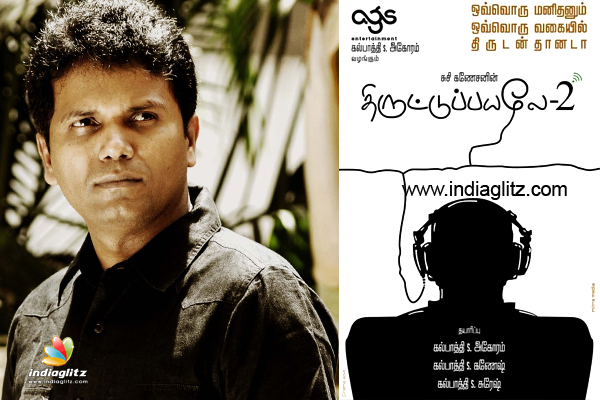 Director Susi Ganesan, a former associate of Mani Ratnam is popular for films such as 'Five Star', 'Thiruttu Payale' and 'Kandasamy' which was made on a mega budget with Vikram. Among these 'Thiruttu Payale' released in 2006 was critically acclaimed and also turned out to be a super hit of that year.
Now the director is making 'Thiruttu Payale 2'. The 2006 film was produced by Kalpathi S.Aghoram, Kalpathi S.Ganesh and Kalpathi S.Suresh of AGS Entertainments. Now the same production house known for mega budget quality entertainers is producing 'Thiruttu Payale 2' also.
The first look poster of the film has been released today and it mentions only the title, names of the director and the three producers. The cast and crew members are expected to be announced soon.
It would be interesting to know whether 'Thiruttu Payale 2' will be the sequel with the continuation of the story or a new story with something common in the plot.
'Thiruttu Payale' had Jeevan and Sonia Aggarwal in lead roles and Bharadwaj had handled the musical score.
Related News
Actress Photos
Yaashika Aanand
Sumaya
Hebha Patel
Aditi Myakal