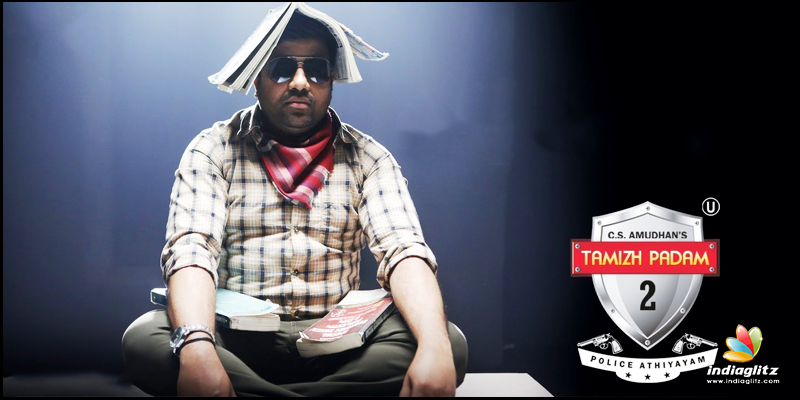 Tamizh Padam 2 : Troll mania
What to expect from a Spoof movie? Scene by Scene, Dialogue by dialogue, hero by hero, cliché by cliché… Amudhan does not spare anything from Kollywood, goes through the cycle gap available to make the best use of spoof comedy. TP2 is a guaranteed entertainer no doubts there, movies released 8 years since the first part forms the baseline for TP2; how cinema has progressed over time with mass hypes, stereotyped heroes, heroine bashing and all that has helped Amudhan to develop a plot for Tamizh padam 2.0.
Shiva reprises his role as Shiva, this time as the cut and right Assistant Commissioner of Police who is also the darling of his friends, grandma and the town. He is behind the master criminal "P" played by Sathish. He uses all of his Police learnings from Saamy, Anbuchelvan, Raghavan, Thuparivalan and what not to nab the International crook "P". He almost kills P, but there is a twist in the story as P is not who we think he is. Amudhan takes back to Baahubali, Magadheera and all those mythological movies that took over in the last decade to spring a twist. So does Shiva the outright freakish policeman gets his hands on "P" and save the world from a disaster? Or not? That's Tamizh Padam 2 storyline briefly said.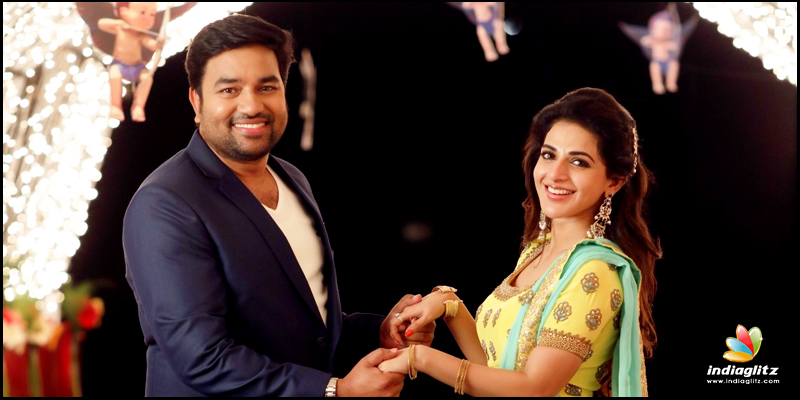 There is this scene when Shiva is interviewed by Journalists, while the dialogues and the situation itself is bundled with jokes, a close look at the background shows the journalists from HBO, Chutti TV and so on. This is the improvement from the first part, Amudhan decides to spare nothing in the second part. Amudhan once said that without Shiva, its hard to imagine TP2 and there is no doubts there. The actor's body language, his attempts to demean himself is hilarious and witty at its best. Shiva is at his best even as he becomes a lover boy, a policeman, a dance munivar and of course as OPS. Sathish as the villain has managed to invoke some laughs, he is disguised as some of the famous and known villains over the last few years – starting from Rajini's Chitti to Joker, he transforms into every villain we know off.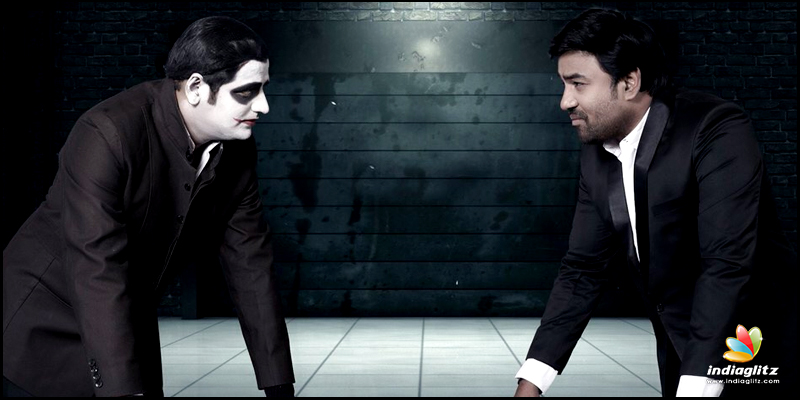 Of course, there is the love angle with Disha Pandey, we definitely have to take a moment and talk about Amudhan's portrayal of love and heroine treatment. For long Kollywood has bashed the heroine's character to a great extent, the misuse of women in cinema is no rocket science, especially the soup songs that stereotype women in love failure. Kudos to Amudhan for extensive trolling on that subject, not anyone in general but the concept as a whole; Disha back after 8 years is even more special in TP2. What works in the film is certainly the references to various cinemas and heroes, taking the current social climate, Amudhan's external references like Game of thrones, "Golden Beach resort" comedy, BJP minister who gives away controversial talks and all that has lifted TP2's spirits. The dance off between Sathish and Shiva is a delight to watch and probably something new for Kollywood (yes you might have seen in various Hollywood spoofs too).
TP2 is a wholesome entertainer, yes. But it has its own problems. The initial 1 hour raises your expectations and spoof takes center seat, the eagerness to know which hero is trolled next, what reference will come next arouses your expectation. But as the screenplay nears interval, the dragging starts and a sense of repetitive humor bores you. The story starts looking for jokes, references desperately and comedy comes a little compelled. Music by Kannan is below average and does not help the film in either way. But Amudhan doesn't spare to troll that too, Shiva asks "Intha time la song ipo thevaya".  Thankfully the 3000 year old flashback and new twists save the movie.
Overall, TP2 is a wholesome entertainer taking various references like current affairs apart from just cinema has made the movie more entertaining. Worth the watch.
Rating: 2.75 / 5.0
Showcase your talent to millions!!
Write about topics that interest you - anything from movies to cricket, gadgets to startups.
SUBMIT ARTICLE
More
Tamil Movie Reviews
Kuiko
80s Buildup
Chevvaikizhamai
Jigarthanda DoubleX
Japan
Leo