Taylor Swift's Look What You Made ME Do: Review
Monday, August 28, 2017 • Common Comments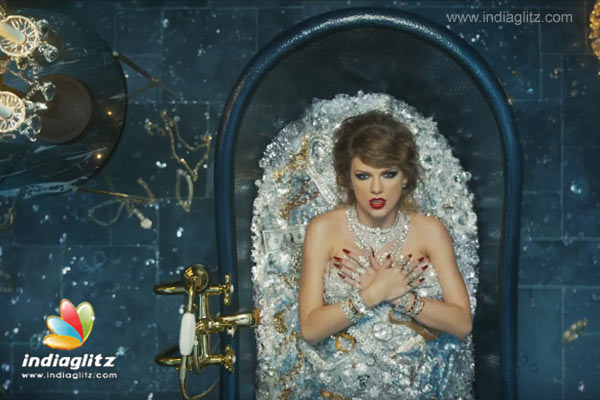 A video that gives you a throwback to the times when Taylor Swift was just introduced in the music industry and how she had to face some of the venomous people that turned her into a good-villain that she is today. The woman was practically exploited…
Most people that this song is going to be about "blaming" and "self-loathing" but Taylor proved everyone wrong by poking fun at herself whilst showing who shaded her the most, who caused a certain "reputation" of Taylor to be this "dramatic" "over-sensitive", "chicken" and "vengeful".
Well, this video proves that she is not what people are trying to say what she is. She is making a statement that she is not someone that can be predictable. Of course, the video is a bit dramatic, given her liking for "over-the-top" videos. This was just a brilliant video for many reasons but let`s narrow them down to 4 reasons.
#1. Taylor is owning up to her "reputation":
Instead of excusing herself to be "excluded from the narrative", she owned what was being told about her and made a legacy to herself and herself only. She did not blame anyone for what happened, but she did tell her side fo the story about what exactly happened.
#2. Taylor is reinventing herself:
As crazy as the video might seem to someone, the video is actually one of the most descriptive scenes that actually took place in her life so far and now she is reinventing her entire "reputation" by destroying her past self by making fun of herself.
#3. The video might be a cry for help:
"I don`t trust nobody, nobody trusts me" is just another phrase for being isolated as the rich only compete, but never support one another. She referred to many situations in her life where she was helpless and everyone she put her trust in, threw her under the bus. Show-biz, right?
#4. There is more to come:
Taylor Swift is coming back for vengeance. This time it`s not one-to-one. This time it is her against the whole world. She is trying send a powerful message that is being misconstrued. She is making a statement. She is trying to make a mysterious comeback into the industry and god knows what she is capable of.
In short: those who are in bad terms with Taylor should steer clear of further plans to damage her "reputation".
The video, begins with Taylor burying her own grave, and ends with mocking her past selves. She has been informed about every single detail about her that has been written, said and depicted.
She knows what is going on and now she is coming back with an unpredictable plan to maybe destroy, maybe rebuild, maybe save the "reputation".
Whatever it is, we`re all in.
What do you think about Taylor Swift`s `Look What You Made Me Do` video? Let us know in the comments below!
Stay tuned for latest news and updates!
Actress Photos
Shivani Narayanan
Pragya
Samantha
Riythvika