Teaser Review: 'Achari America Yatra'
Sunday, January 7, 2018 • Telugu Comments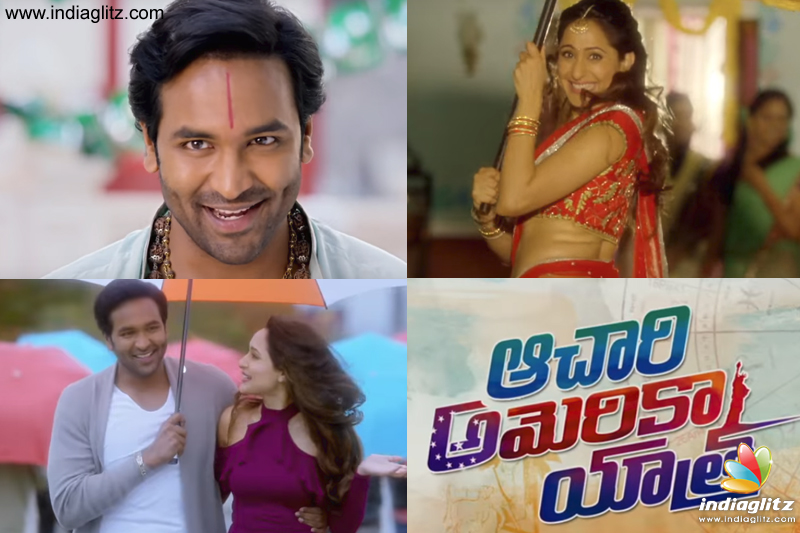 Those travails of Brahmanandam's character, that infatuation for the American way of life, that lust for the dollar, those deception tactics for which a whole family falls, that Sanskritic Telugu, that heroine who walks into the unemployed hero's life like a dream (and here, he is almost a beggar), so on and so forth.
These elements populate the comedy-action-drama 'Achari America Yatra', directed by G Nageshwar Reddy. The veteran has surely smuggled in many old-fashioned elements. By the way, the teaser is as good as a trailer.
Vishnu Manchu's gang comprises of not just Brahmi but also Prabhas Sreenu and Praveen. Anup Singh Thakur of 'Rogue' and the yet-to-be-released 'Na Peru Surya' fame is on the other side. Veteran Kota Sreenivasa Rao has a key role.
Produced by Keerti Chowdari and Kittu under Padmaja Pictures, the film has been presented by ML Kumar Chowdary. Posani Krishna Murali, Prudhvi, Vidyullekha Raman, Pradeep Rawat, Supreet, Raja Ravindra and others are part of the cast.
Music is by Thaman. Written by Malladi Venkatakrishna Murthy, it has dialogues by Darling Swamy. The cinematography is by Siddarth. Art direction is by Kiran. Action choreography is by Selva.
Related News
Actress Photos
Deepu Naidu
Nitya Naresh
Shipraa Gaur Kavya
Harshitha Panwar