Teshi Venkatesh emotional
Saturday, January 13, 2018 • Kannada Comments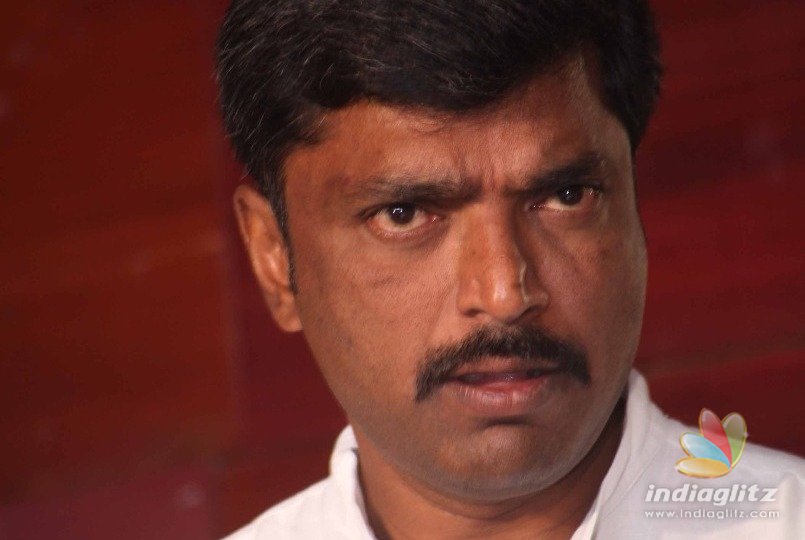 Struggling hard throughout his career but not missing wonderful contents via thought provoking films Teshi Venkatesh collected tears and adjusted in a few seconds when he was addressing on 'Best Friends' Kannada cinema on Lesbians on Friday evening.
Director from 'Bengaluru Bandh' in 2002, Teshi Venkatesh worked hard on his subjects of his earlier five films. Teshi Venkatesh 'Monda' starring Saikumar and 'Olavina Ole' created talk but the required popularity for this director not reached for hard work.
On his new film 'Lesbians' Tesh Venkatesh concentrated on a real life incident in Haasana district of Karnataka and added the status of lesbians in this society. It is related to section 377 of Indian constitution. There is one percent of world population as lesbians. Instead of treating them as homo sexual give a proper living condition for such persons in the society is the appeal he makes in 'Best Friends'.
Teshi Venkatesh had really studied on a case in northern part of India where in a younger brother behaving like girl is finally killed by elder brother as he is not able to tolerate the behaviors. A case of murder attempt is traced in 2012 in Haasana district and two friends Shruthi and Rashmi are part of this incident. When Teshi Venkatesh went deep in to the subject he found some rare happenings between best friends. The same concept he adopted in 'Best Friends' and added his contents to give a safe life to such people. They are 'Homo' but not homo sexual he says in his address.
Teshi Venkatesh provided a compilation of data on the lesbians. This film 'Best Friends' is 'Tirpu Nidalarada Prema Kathe' (a love story that you cannot give judgment). This is not a commercial film but socially relevant cinema. Twenty six countries have given status for 'Lesbians' and some of the countries consider 'lesbians' as culprits. This is a film on section 377 of the Indian constitution. For thirty plus days Teshi Venkatesh an intelligent film maker worked in Chickmagaluru surroundings. The film got U/A certificate from regional censor board.
RELATED NEWS
Actress Photos
Sony Charishta
Indhuja
Athulya Ravi
Aathmika