The Hottest Jewel of Hollywood: Zac Efron
Tuesday, June 13, 2017 • Tamil Comments

Listen to article
--:-- / --:--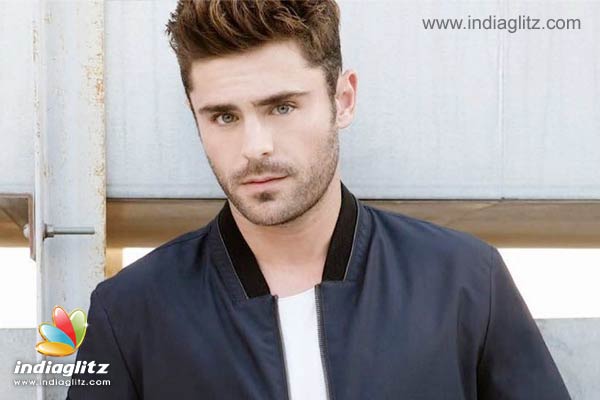 Zac efron is hot. He trends on most of the news because of his abs, his tanned torso and more. His glory is seen in his physical appearance and people love him because of his hotness and his gorgeous smile. That`s all great!
We get it.
But that`s not all he is.
He is much more than that.
A 13 year old who was too nervous to get on to the stage to perform his role in Peter Pan to the confident young man who is comfortable with himself today, Zac Efron`s journey is massive and note worthy. So, sit back, relax and read through his amazing journey.
He got his first big break with the High School Musical Series and he became the heartthrob of many teenage girls and sexually confused teens. Maybe some adults too. Looks are all that click in the show-biz and maybe that`s why he got all the recognition and fame for his pretty face and tanned torso but not for his potential.
He is something above the beyond and something that Hollywood is looking for in today`s era of acting, except he is always brushed off as only a pretty face. Of course, his looks are drool worthy but his acting is the main reason he gets the roles that he acts in.
His acting skills in some of the not so major hits like Paperboy, We Are Your Friends and Charlie St.Cloud cannot be ignored. He was at his peak of his career when he shot his first ever non-musical drama Charlie St. Cloud. The movie was a flop but critics fell in love with his potential. His passion in Paperboy and his thirst for authentic acting in We Are Your Friends can be seen clearly.
All of his roles are relating to his real life and maybe that`s why people often criticize him.
A lost Jewel of the 70s who rebranded himself in a trendy and handsome form, is what Zac Efron is. He is not given enough credit for his acting or maybe not as much as he is given for his looks.
He is more than a pretty face. He is the pinnacle of talent that Hollywood is too blind to see and an abundance of potential that the directors are unable to understand. Given a proper role and a proper course, he might just win an Oscar and surprise you.
An actor in the generation where acting isn`t acting anymore. That`s what Zac Efron is.
Authentic. Original and Real.
Follow us on Google News and stay updated with the latest!
Follow
Actress Photos
Bindu Madhavi
Madhavi Latha
Komalee
Anupama Parameshwaran