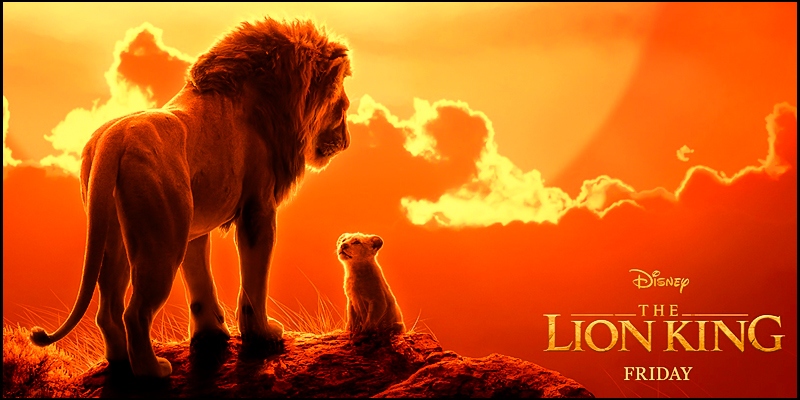 Lion King: Old wine in a visually enticing bottle
I remember as a 90's kid Lion King was one of my favorite animation movies for a zillion reasons, am sure it was for every other kid from that time. To be able to see the classic tale of a struggling reluctant Lion on a life like portrayal is surely something to relish. But then there is always the question of how a remake can be efficient, especially if the original was a blockbuster even better - a movie that became a cult tradition across the entire globe.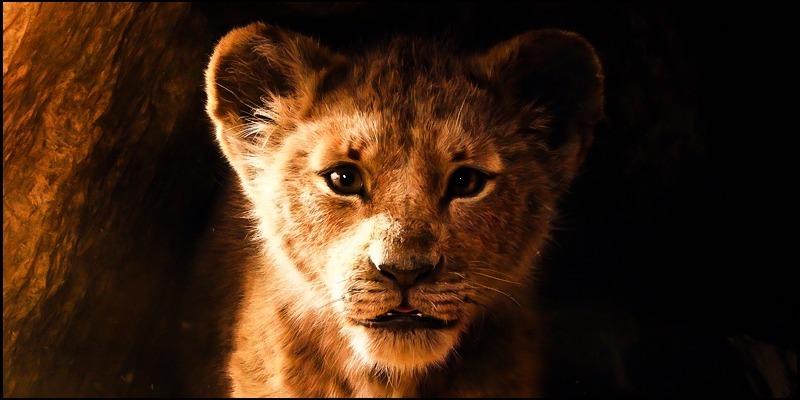 To start with, it's a faithful remake of the original, no doubts there. The story of the lion prince Simba (voiced by Donald Glover) who as a tiny cub is shown to his subjects in the ceremony on the phallic Pride Rock by his parents King Mufasa (in which vocal role lent by James Earl Jones) and Queen Sarabi (Alfre Woodard). But wicked Uncle Scar schemes evil designs on poor little Simba and what follows is adventure after adventure. So, one thing leads to another and before one knows it Simba is out in the jungle all by himself and realizes his true calling with the help of some friends. The journey as we know is splendid, heartwarming and truly inspirational. All that told in a photorealistic way is very genuine experience, especially watching in Imax it surely is bound to give you the goosebumps. And it's those new tools that really are the aces up Favreau's sleeve. This is not technically a "live-action" remake, but it doesn't look far off. There is a groundbreaking level of artistry on display here, and it feels like a giant leap forward for the field CG animatronics: the animal characters are rendered with an astounding degree of depth and texture, keeping in mind the locales of African savannah are so photo-real you'd be hard pushed to notice the difference between CGI and reality. The 3D effects make you almost want to cuddle the cub for real!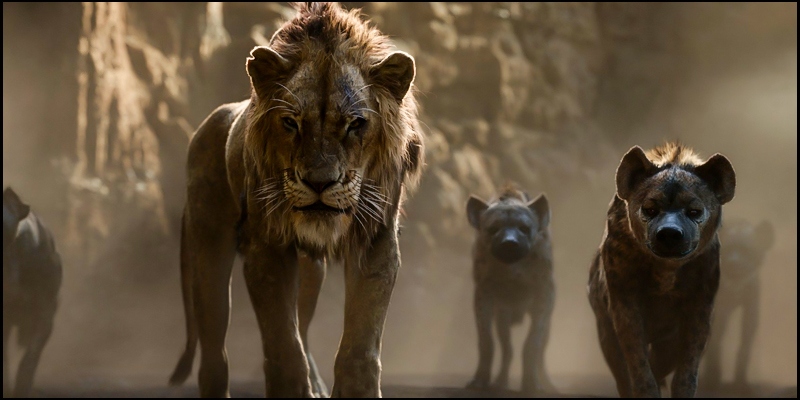 Throughout the movie, there are stirring proclamations and heated encounters as those are important in the storyline. But because of the realistic nature of this version of the story, the animals' mouths move but there are little to no facial expressions. Director Favreau even said that he did not do any facial motion-capture effects of the actors lending voice specifically so the animal's movements especially their faces were as realistic as possible. Yes, but this is a movie and the liberty of sending emotions into the audience seat makes it primarily the important factor, the lack of emotion in the animals that did the trick in original seems to be the biggest barrier in the remake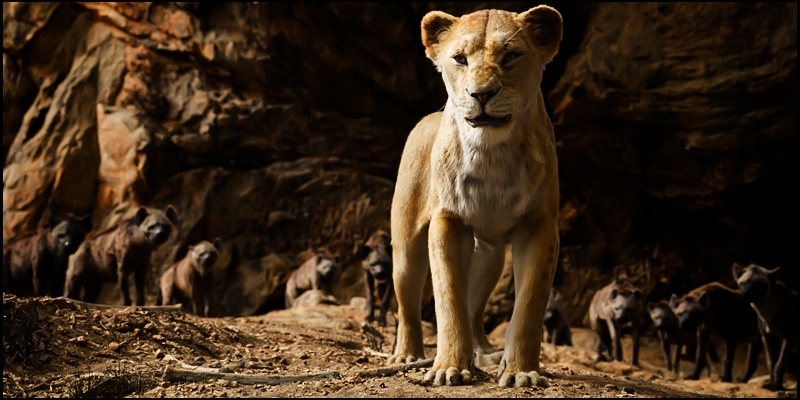 This is a scene-by-scene remake of the 1994 original, which means that it opens with its best and most awe-inspiring sequence. "The Circle of Life" is still an absolute stunner, and the spectacle of it all hints at what the director was hoping to accomplish. This is a movie that works best in wide shots, when you can almost pretend it's real. The new Lion King is at its best when it just allows you to accept in the visuals, much like how Pumba (Seth Rogen) might wallow in the mud. In the end, this new Lion King sticks very closely to the original version, and in that sense it's of course watchable and enjoyable to get back to basics. But the sense of simplicity and vividness of the original hand-drawn images which gave the emotional touch is missing. While the kids should have a roller coaster ride in the remake, the 90's kid should definitely think back and say "Probably time to stop remaking classics"
Verdict:  Lion King is a visual exhibition of all sorts; the inspiring tale of Simba told in a life like experience is a compelling watch.
Rating: 3 / 5.0
Showcase your talent to millions!!
Write about topics that interest you - anything from movies to cricket, gadgets to startups.
SUBMIT ARTICLE