Mysskin's demands for Thupparivaalan 2 leaked online!
Wednesday, March 11, 2020 • Tamil Comments

Listen to article
--:-- / --:--



It had been recently revealed that director Mysskin has opted out of Thupparivaalan 2 starring Vishal and Prasanna, and it was said that the conflicts happened due to budget related issues. It was also said that Vishal himself will be directing the movie.
While there were various reports on Mysskin making many demands for directing Thupparivaalan 2 to Vishal, who is producing the movie in his Vishal film factory, now a copy of the demands made by Mysskin have been leaked online.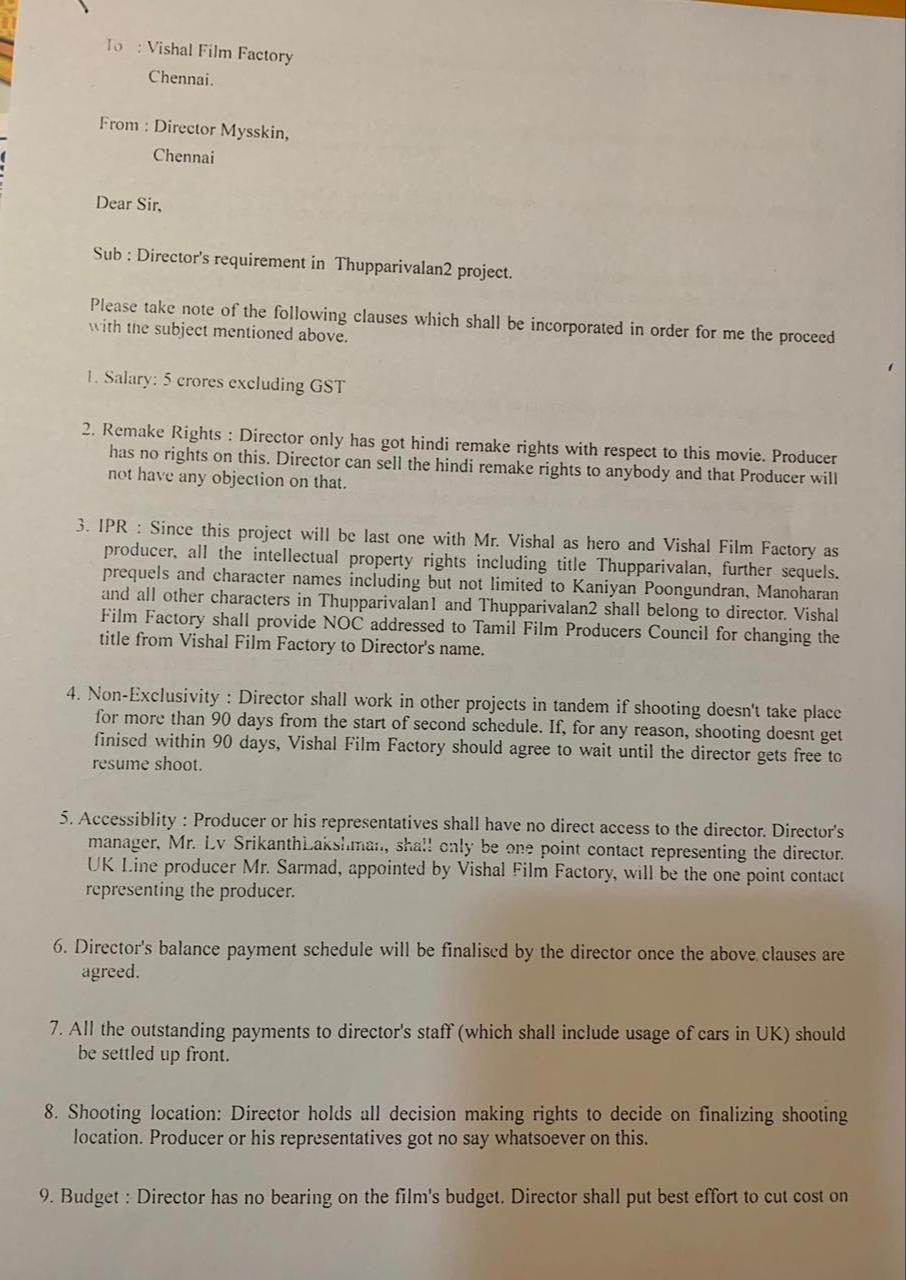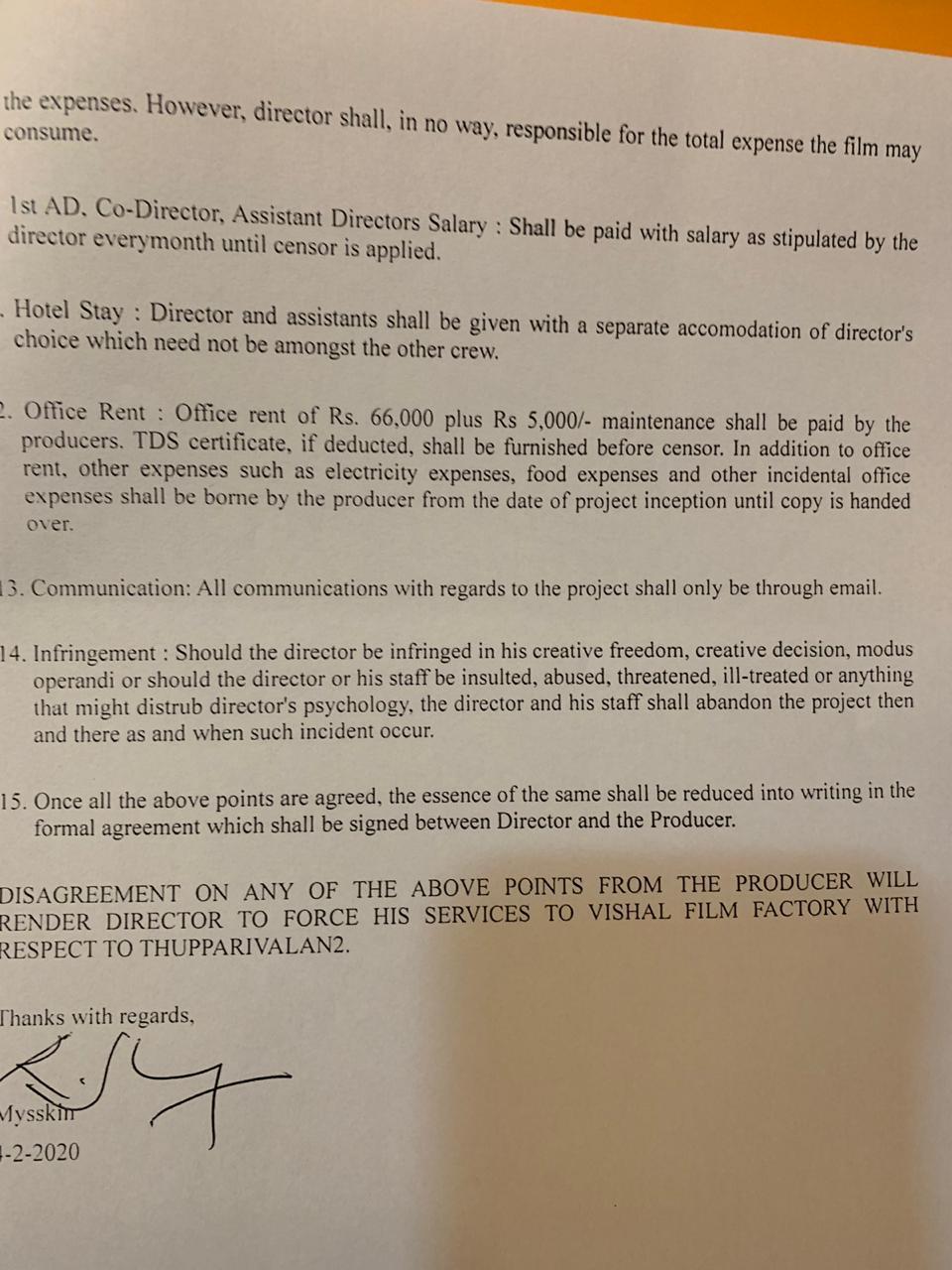 The demands include Mysskin's salary of 5 crores, Hindi remake rights and IPR of the title and character names transfer to Mysskin, communication via mail, hotel stay and AD salary settlement, outstanding payments settlement, non-exclusivity and accessibility and Infringement. Meanwhile, the first look poster of Thupparivaalan 2 will be released today.
Follow us on Google News and stay updated with the latest!
Follow
Actress Photos
Ritu Varma
Komalee
Ketika Sharma
Siya Gowtham