Tuesday Trivia! - 40 Years of Captain Vijayakanth
Tuesday, April 3, 2018 • Tamil Comments

Listen to article
--:-- / --:--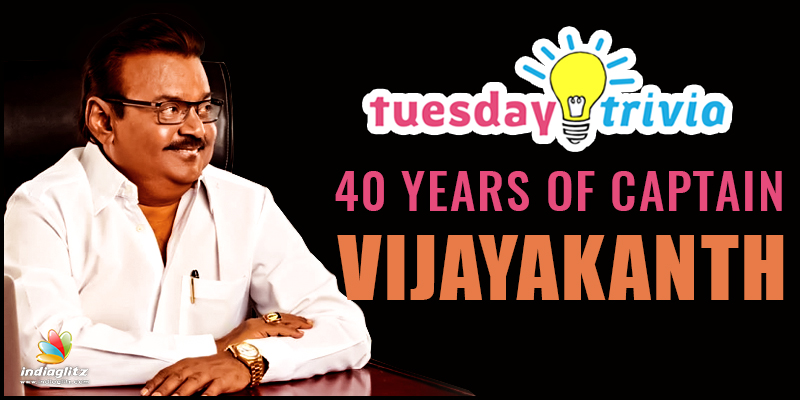 Its been 40 years since Vijayakanth made his acting debut in 'Inikkum Ilamai' which released on the 16th of March 1979.  As a tribute to the legendary hero we give you a trivia special.
Vijayakanth's real name was Vijayaraj and later director S.A. Chandrasekaran renamed him for his film 'Sattam Oru Iruttarai' due to his resemblance to Rajinikanth.  During his days of struggle in Kollywood Vijayakanth and Sathyaraj formed a friendship and used to travel together to hunt for roles.  Later they acted together in many films with Sathyaraj mostly playing the villain.
It is said that in his initial stages many heroines refused to star opposite Vijayakanth because he was dark but later when he grew in stature they voluntarily approached him and he did not hold any grudge on them.   He has played villain roles in his debut movie and 'Om Shakthi' but after that never portrayed negative characters in his career.
'Nooravathu Naal' directed by Manivannan and costarring Mohan, Nalini and Sathyaraj was Vijayakanth's first blockbuster hit after which R. Sundarajan's 'Vaidehi Kaathirunthaal' cemented his place as a front line hero in Tamil cinema. He is the only top hero in the last century to have featured in a 3D movie titled 'Annai Boomi'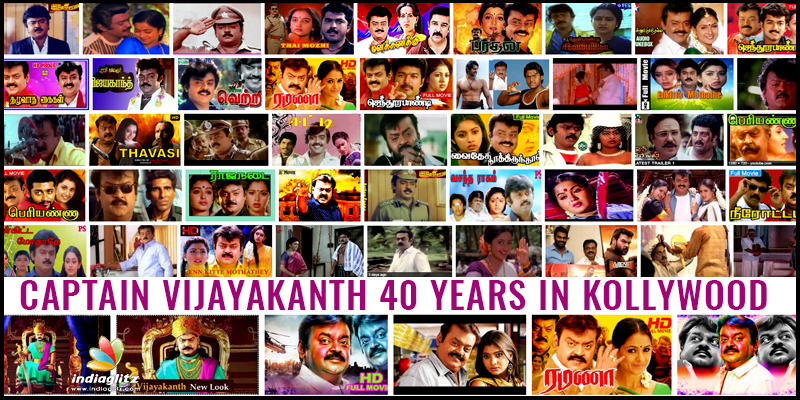 IIt took around seventy films for Vijayakanth to break into the topmost position in Kollywood which mantle he took from both Rajini and Kamal in the late 80s.  Once established Vijayakanth made it a habit to introduce newcomers and he is the only hero who has worked with most number of debutante directors ever in Kollywood.
Vijayakanth mostly did his stunts without using a double and his first award came for 'Amman Kovil Kizhakale ' when he won in the category of Best Actor from Filmfare.  He made it a principle never to act in any other language but Tamil even though there were many offers from the neighbouring states.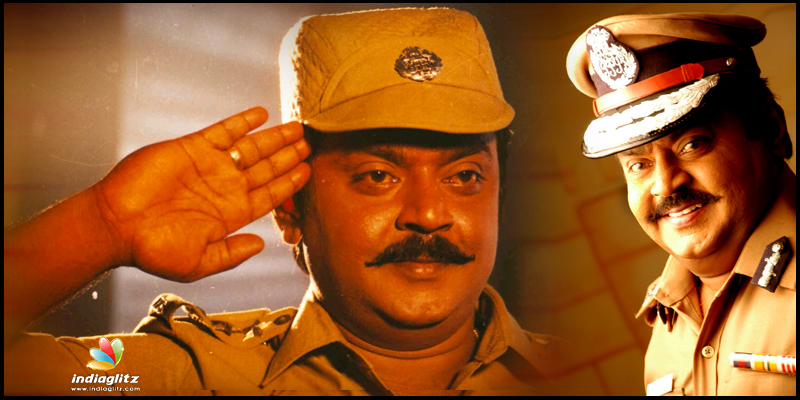 Inspite of enjoying great success as an action hero, Vijayakanth from time to time chose roles with scope for acting like 'Senthoorapoove', 'Ninaive Oru Sangeetham', 'Manakanakku', 'Ponmana Selvan' and 'En Purushanthaan Enakku Mattumthaan."  He acted in guest roles to boost the careers of both Vijay and Suriya in 'Senthoorapandi' and 'Periyanna'.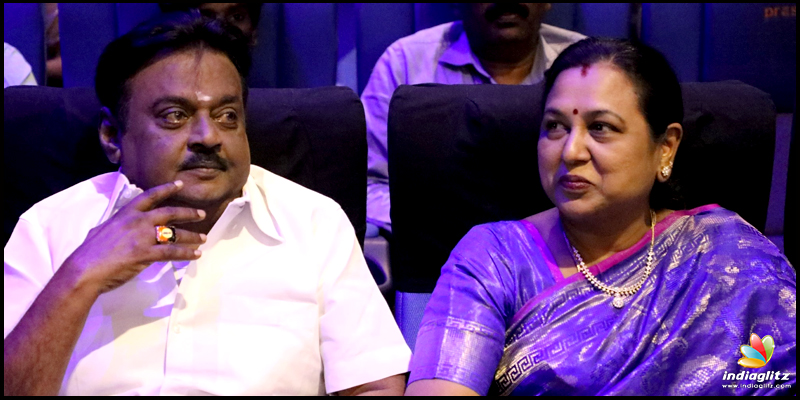 Captain as he came to be fondly known by the industry as well as fans became the Nadigar Sangam president and tried to salvage it from huge debts and succeeded to a great extent by conducting a star night in Malaysia Singapore with Rajini, Kamal, Sathyaraj, Prabhu, Karthick and all the top stars in attendance.  His philantrhopical nature is well documented and for several years he has been providing free food open to all at his premises in Saligramam.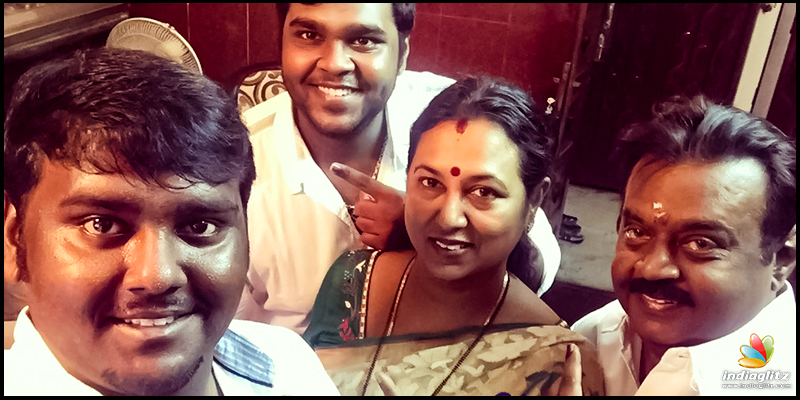 Vijayakanth after launching his political party faced the elections within six months and garnered 10 percent vote and became the opposition leader.  He is praised for his forthcoming and bold speeches not fearing anyone in politics.  Though there are health issues Vijayakanth remains a much loved actor and leader even though he has quit acting for the past five years.
Follow us on Google News and stay updated with the latest!
Follow
Actress Photos
Mehreen Pirzada
Sonal Chauhan
Amala Paul
Shobitha Dhulipala