Tries to charm the listener!
IndiaGlitz [Monday, July 27, 2020 • தமிழ்] Comments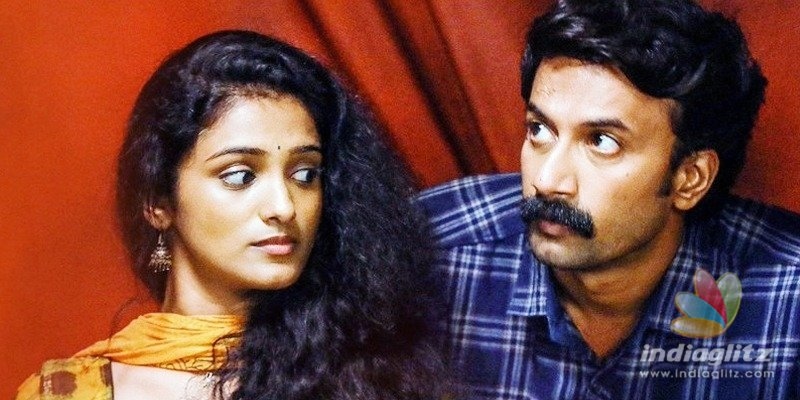 The first single from 'Umamaheswara Ugra Roopasya' is out, on Aditya Music.  Here we present its review.  The other songs will be reviewed as and when they are out.
Ningi Chutte
Singer: Vijay Yesudas
Lyricist: Vishwa
Bijibal's music is lilting and made striking by the choice of words by the lyricist and the singer's Yesudas-like voice.  Vijay commendably sweetens up the song with his appealing voice.  Vishwa's lyrics are distinct; they are in chaste Telugu and the poetic flourish needs a special mention.  The song clicks big-time as an introduction to the atmosphere of the titular character.
Aanandam
Singers: Gowtham Bharadwaj, Soumya Ramakrishnan
Lyrics: Rehman
Touted to be the male protagonist's 'Transformation Song', 'Anandam' is about the indescribable thrills of first love.  The female protagonist, too, gets to reflect upon and mirror her feelings.  Rehman's lyrics are filled with metaphors and motifs from Nature.  Gowtham Bharadwaj's somewhat offbeat voice lends the song a touch of non-mainstream 'sangeetham'. Soumya Ramakrishnan complements him.  Music-wise, Bijibal develops on pre-existing melodic material.
Repavalu: For Long Distance Love
Singers: Bijibal, Sangeetha Srikanth
Lyricist: Rahman, Raghukul Mokirala
The lilting song starts out like a Church choir.  Music director Bijibal slowly raises the pitch and makes it sound like a mainstream film song, original or not.  Sangeetha Srikanth's voice is mellifluous.  The lyrics, by Rahman and Raghukul Mokirala, reflect the delicacies of a long-distance relationship in a poetic sense.
Nuvvemo
Singers: Kalabhairava, Sithara
Lyricist: Rahman
Kalabhairava's inventive voice is the best feature of the song, followed by Bijibal's instrumentation.  Rahman's lyrics sync with the idyllic vibes.  The overall impact is unmistakable and it definitely is better the previous two songs of the album.
Verdict:
The album stays true to the flavour of the story and the setting, which is inspired by a Malayalam movie.  The music director lives up to expectations.  Usually, filmmakers release the better songs before the rest in the album.  The makers of 'UMUR' have done it the other way round.