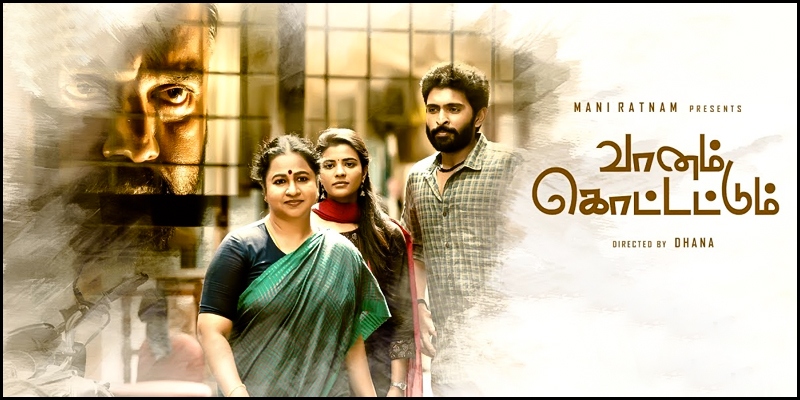 Vaanam kottattum - A neat emotional entertainer powered by performances.
Director Dhana, who had made his debut with Padaiveeran is back with a family entertainer and an ensemble cast lead by veterans Sarathkumar and Radhika, in Vaanam kottattum. With Maniratnam producing and also co-writing Vaanam kottattum, let's see what surprises the movie has.
Bose (Sarathkumar) gets into a feud and commits a murder, and is imprisoned, leaving his wife Chandra (Radhika), son Selva (Vikram Prabhu) and daughter Mangai (Aishwarya Rajesh) alone. As the family struggles for survival and the children grow up, Bose arrives from jail. How Bose impacts the lives of Selva and Mangai and whether the family accepted Bose is what the movie is all about.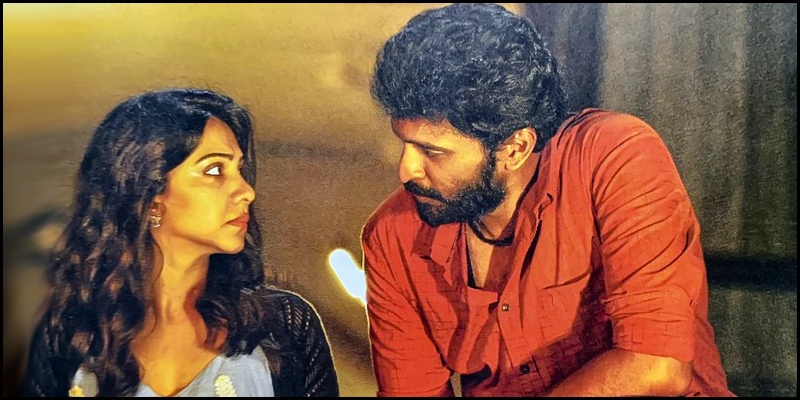 Vikram Prabhu delivers a calm and composed act and does subtle underplay throughout. The actor's mature and believable performance is complemented by Aishwarya Rajesh's bubbly, lively act as the sharp, clear and energetic girl. Radhika and Sarathkumar brighten up the proceedings with their screen presence and both the actors excel in emotions depicted in loud manner. Shathanu, Madonna Sebastian and Amitash are cast in supporting roles and they perform well in their very limited scope. Nanda gets a surprise role in the movie, but the character sketch is weak that he fails to make an impact despite double opportunity. The rest of the cast including Balaji Sakthivel and Madhusudan Rao are adequate.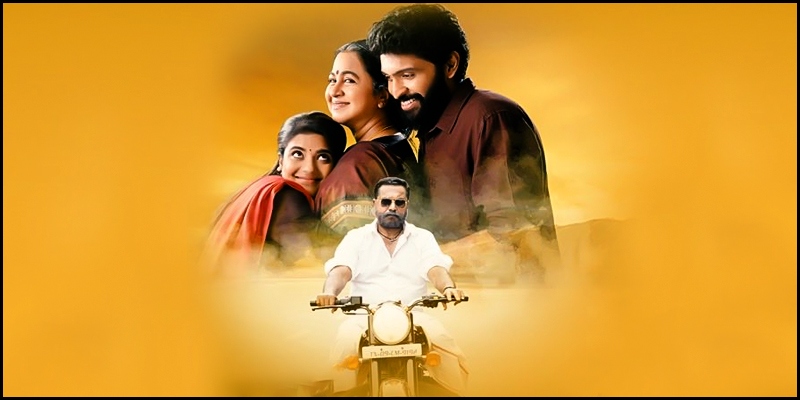 The movie begins on a predictable note and progresses interestingly with Vikram Prabhu and Aishwarya Rajesh's character taking up a business, but the sequences that follow and their business growth, Vikram Prabhu's sequences with Madonna Sebastian are unrealistic. The movie gets back on track after the return of Sarathkumar.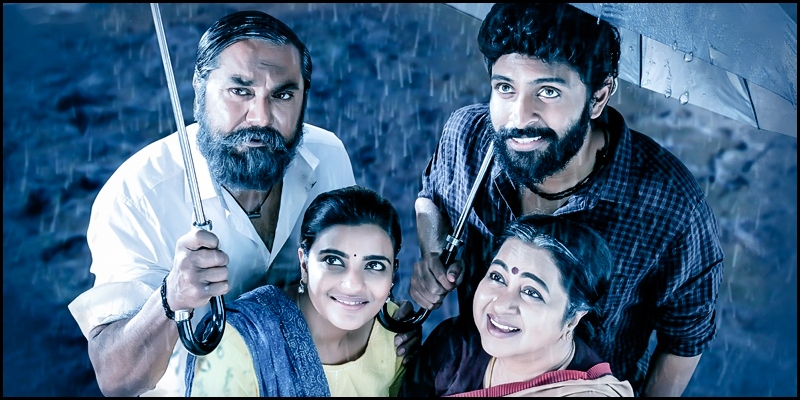 The conflicts between Sarathkumar and his children are presented with few good sequences in the second half, but the family conflict getting resolved in a simplistic manner and Nandha's character having no impact, be it in an evil manner or emotionally are the drawbacks, and the movie finally culminates on a predictable note.
Sid Sriram and K's background score could have been more instrumental than vocal, and of the songs, Kannu Thangom is the pick of the lot. Preetha Jayaraman's cinematography is top notch, capturing the contrasting lives of Selva, the rural locales of Bose's life, and Preetha's rich backdrop.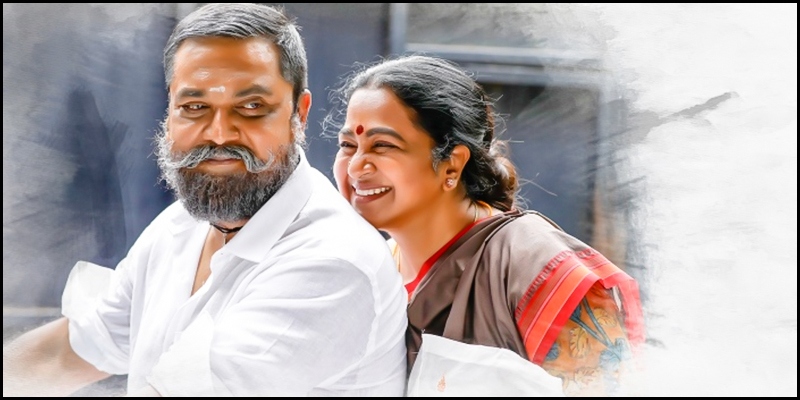 Director Dhana in association with Maniratnam has come up with this family entertainer with a broken family trying to bond again being the premise, and has partially achieved it thanks to strong performances. The movie completely belongs to Radhika and Sarathkumar who impress with their emotional acts and this is a welcome change for Vikram Prabhu from his action roles and he delivers a mature performance. Aishwarya Rajesh complements him with her lovable portrayal of a role totally different from her usual roles. Vaanam kottattum's main issue lies in the way how the remaining characters including Madonna Sebastian, Amitash and even the antagonist Nandha are poorly etched, and the emotions are not conveyed well with concrete sequences in the screenplay. Sid Sriram's background score could have been better sans his vocals running throughout the screenplay, and Preetha's cinematography makes Vaanam kottattum a good visual experience. Dhana could have worked on his character sketches, as Nandha, Madonna Sebastian are given insignificant parts, and the emotions are wafer thin that you could not connect or empathize. Nevertheless, despite its flaws and lack of emotional impact, Vaanam kottattum from Dhana and Maniratnam is a neat family entertainer with some good emotional moments and memorable performances by Radhika and Sarathkumar and also has refreshingly interesting acts by Vikram Prabhu and Aishwarya Rajesh. 
Verdict: A neat emotional entertainer powered by performances.
Rating: 2.5 / 5.0
Showcase your talent to millions!!
Write about topics that interest you - anything from movies to cricket, gadgets to startups.
SUBMIT ARTICLE
More
தமிழ் Movie Reviews
Conjuring Kannappan
Annapoorani
Kuiko
80s Buildup
Chevvaikizhamai
Jigarthanda DoubleX