Vaira audio soon, Dharmasri Manjunath next
Saturday, June 17, 2017 • Kannada Comments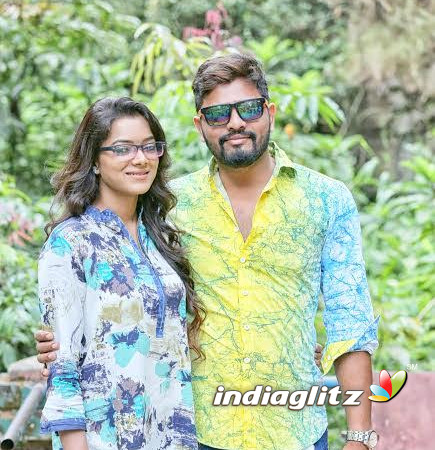 The social servant, realtor Dharmasri Manjunath is delaying the second version of release of Rathavara` Kannada cinema but is busy on two projects Vaira and Vasudeva Kutumbakam`.
Completing the film in Navarasan story, screenplay, dialogue, direction and also appearing in lead role the post production work for the film is under progress. Meanwhile on 17 of June the audio is coming to the market.
Navarasan a distributor, actor and director has penned story, screenplay and dialogues for Vaira`. He has found a good mileage of his previous film acting Rakshasi` in which Tamil actor Vishal father Mr Reddy played a prominent role.
In this Vaira` of Dharmasri Enterprises and Geetha Entertainers, Mahesh has edited the film, Ultimate Shivu stunts, Ravi Poojar art, Nitin cinematography, Ravi Basroor music forms the main technical cast.
Producer Dharmasri Manjunath is very happy with the overall progress of the film and ready to rock with music first and then very soon the film.
Navarasan has Pryanka Malnad as counterpart, Kempe Gowda, Tabala Nani, Kauthar, Manjula, Harry and others are in the cast.
Follow us on Google News and stay updated with the latest!
Follow