'Vana Villu' is tricky & fun: Lanka Pratheek [Interview]
Thursday, December 7, 2017 • Telugu Comments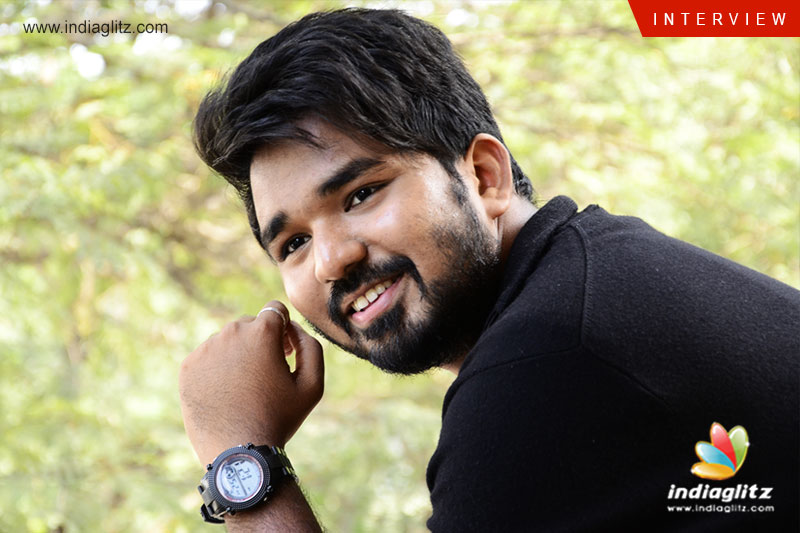 Lanka Pratheek, who is the male lead of 'Vana Villu' (December 8th release), says in this interview
Tell us about the subject of 'Vana Villu'.
You will understand the rationale behind the title only after watching our movie. Although there are two heroines in the movie, it's not a triangular love story. Actually, there is a suspenseful plot.
Just because there are two heroines, don't conclude that it's a regular film. You will enjoy watching the movie. The screenplay is quite tricky. It's a fun-filled movie.
Given the unconventional premise of the film, is your character distinct?
I can't open up much about it. Suffice it to say that I am playing a happy-go-lucky Engineering student. The characterization is quite new.
Who are your co-stars?
Shravya Rao, a Kannada girl, is one of them. She has done seven films in Sandalwood. The other one, named Visakha, is a newbie. They both have done an excellent job.
What made you turn into a director for this movie?
I have always been enamored of the technical aspects right from my childhood. When an audience is enjoying a scene, I will look for what is my role in it.
Did you want to be the film's male lead from the beginning?
It was not planned in the first instance. We wanted to do it with a new actor. This was my dad's idea. In all my short films, I myself would play the lead role.
Wasn't it hard to wear the hat of a director and an actor?
When we love something, it's not hard to put in extra efforts. I enjoyed myself wearing both the hats. However, production department was a tough job to handle.
We had the first copy ready by August. Since we didn't get a proper release date, we had to wait for this long.
Fortunately for us, we found as many as 100-120 theatres. We were not hopeful of finding even these many. But we found theatres even in Vijayawada.
Related News
Actress Photos
Sumaya
Hebha Patel
Aditi Myakal
Priyanka Jawalkar