Varun Dhawan & John Abraham's action scene in 'Dishoom' is worth this much!
Friday, July 1, 2016 • Hindi Comments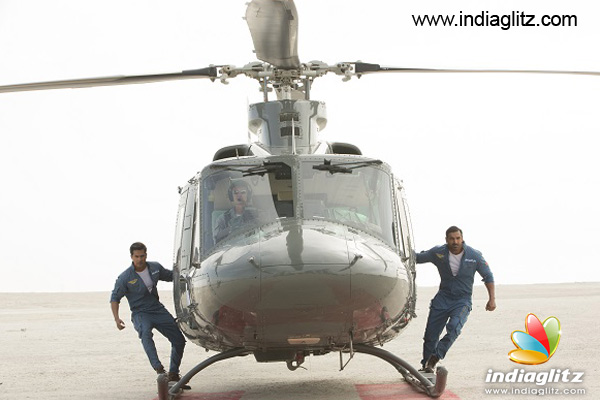 The movie 'Dishoom' is day by day increasing our excitement towards it, from being a full on action movie to the best songs attached. Now we get to know that, a certain action scene in the movie cost a whooping of Rs 3 crores to film.
Yes you heard it right, this action film 'Dishoom' that features Varun Dhawan and John Abraham in the lead adds another excitement towards the movie. If you have seen the trailer, then the helicopter scene cost a reported Rs 3 crores to film, making it the most expensive Bollywood action sequence shot ever. Now that's what we call an ACTION film! Sources say that it is the longest chase sequence shot in a Hindi film taking up to 11 to 12 mins.
According to media reports, this action sequence mounted upto Rs.3 crore because this scene is shot in Morocco with multiple choppers and trained fighters that were used as a part of the crew of international artistes.
This film 'Dishoom' is directed by Varun's brother Rohit Dhawan and also features Sri Lankan beauty Jacqueline Fernandez and Akshaye Khanna. It will hit screens on July 29.
Related News