Sean's innovation at work
IndiaGlitz [Tuesday, June 27, 2017 • தமிழ்] Comments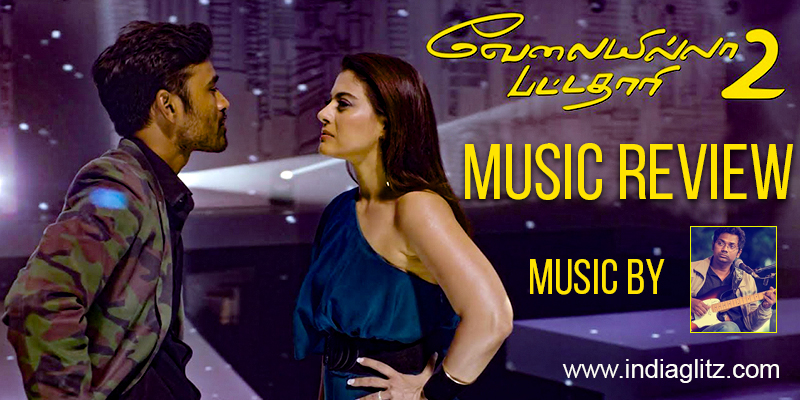 When a silent underdog hits a century, the fans go berseck, then the next time he is sent to play the expectations go paramount. VIP's music is probably one of Anirudh's best ever and why he was replaced with Sean is one question, but has the music track released recently matched its first part? Lets find out.
Nada da Raja : - Listen Here
A song that has everything for a mass entertainer, yet lingers complete with the feel "Could have been a little better". Some rock solid guitar works and drumming helps to get the tone of the song going and Dhanush is at his ease alongside Yogi B, the interesting combination of their tone pitches helps the song to get into the groove. The track also lays foundation for VIP2 theme on a rapid electrical note.
Iraivanai Thandha Iraiviye: - Listen Here
A soulful melody from the composer who has decided to croon this song along with Manasi. The live orchestration is evident all through the track, hints of Power Paandi is all over as the flute takes us back to the retro days. The chorus end is truly the highlight showcasing Sean's strength. Dhanush's versatile talent as a lyricist also does the trick, the usage of laymen terms have always clicked with the listener and Iraivanai is no different.
Uchathula: - Listen Here
This is probably Dhanush trying to emulate his "What a Karuvaad" in the sequel too. Dhanush's straightforward tone ups the Kuthu feel and he goes on a rampage building his problems to show it in a simplified style. The Brass work along with the classical Nadaswaram is an interesting touch from Sean as he spices up the energy of the track well. Torture of Raghuvaran is definitely not the best, but not the worst either.
Dooram Nillu :- Listen Here
It's the showdown song no doubts, Kajol Vs Dhanush putting it simply. The rock like style coated track has Shakthisree and Dhanush helming the vocals with some heavy guitar works behind the tunes. Immense use of strings from Sean to drive the climax of their feud is a good move making it a good listen. The song is refreshing and should do well in the BGM too, is a mixed bag of emotions from Sean.
Empress Arrives : - Listen Here
Probably an entry song for Kajol has been dealt royally indeed, those string setups, pitches all look tailor made for a grand visual. The appealing factor of the tune is certainly the string orchestration, gets going to build a corporate villain looming over. The touch is refreshing, Sean has built the tension well on a rough note.
Rating: 2.75/5