Veteran stuntman shares unknown things about Superstar and Ulaganayagan
Wednesday, September 13, 2017 • Tamil Comments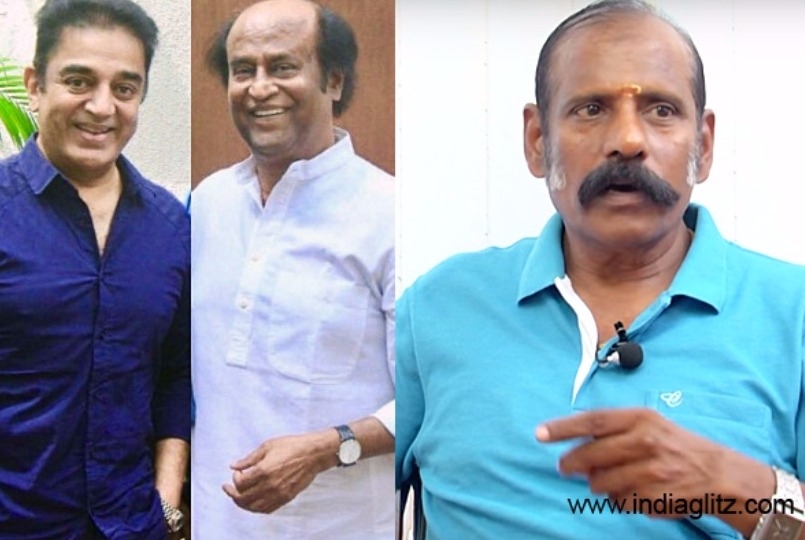 Tamil film audience would have seen Azahgu in many popular Tamil films either as a fighter or an actor or both. Azhagu has been a stuntman in Tamil films since 1980s. In the recent years he has started acting in notable supporting roles. 
In his exclusive interview with IndiaGlitz, Azhagu who has worked in many films with Superstar Rajinikanth and Ulaganayagan Kamal Haasan shares his view about the two iconic actors. 
"Rajini sir is a true gentleman. He is straightforward. We were shooting for the climax fight sequence of 'Raja Chinna Roja' at AVM studios. A tall fighter from Mumbai and a few from other states were flown in. We, the local fighters were also there. I was supposed to fight with Nunchaku. Rajini sir suggested that after I do my task with it, he can hit me on my head with the club in his hand and I shall fall down, so that it will be humorous. The stunt master Rathnam sir hesitated to use a fighter as a laughing stock. He being a Superstar could have easily commanded that it should be shot in the way he wanted it to be. But put his hands around my shoulder and he tried to convince me that it would be good if we shoot it with the humour element he had suggested I was so overwhelmed and immediately agreed to his idea. He was so concerned that a worker like me should not feel offended. He is a person who always cares for others and would ensure that everyone gets applause from the audience. He is also someone who has the heart to appreciate even small things."
About Kamal he said, "I played a character kind of role in 'Sathya' though it was mainly for fight scenes. In a particular fight scene I was supposed to jump from upper floor and run. Sir was not supposed to jump. But while taking the shot he also jumped and chased me. No one expected that. It was not there in the scene. He is very bold. Out of the films I have done with him. He has very rarely used dupe for risky shots such as falling and all. There is no part in his body which has not been fractured in stunt scenes."
Related News