Vi Anand on how 'Okka Kshanam' was conceived, what to expect, & more:
Sunday, December 24, 2017 • Telugu Comments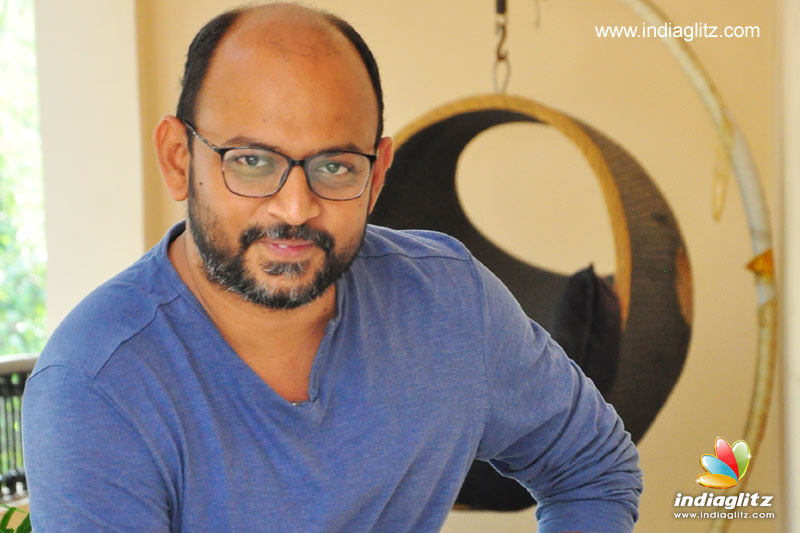 Vi Anand hasn't had to look back after the stupendous success of 'Ekkadiki Pothavu Chinnavada', which released only a couple of days after Demonetization rocked. 'Okka Kshanam', set to hit the screens on December 28, is his upcoming movie. In this interview, he talks about how it happened, why its story won't look complicated to the average audience, and more.
We are hearing the term 'parallel life' with respect to your film. What is it about?
The premise of my movie is that of a parallel life. Parallel life is not fiction. It's a concept; a theory. It was theorized way back in 1800 itself. Many articles have been written on it. For at least 100 years now, it has gained traction as a concept.
Has the film been inspired by some work or movie?
As far as I know, there is a South Korean movie based on this concept. But the story of 'Okka Kshanam' is completely different from it. The screenplay is original.
You are trying distinct concepts. What is the idea?
I have made a horror film, but it doesn't mean that I will have to do only horrors. I may make a film based on the reincarnation concept, so on and so forth.
I am a Tamilian. But I have settled down here and that's why you are seeing me doing Telugu films in a row.
Why does the sci-fi genre excite you so much?
I have always loved science-fiction since my childhood. I have always loved the genre. 'Appuchi Gramam', my Tamil film, is also a sci-fi movie. The film dealt with the mental trauma undergone by the people of a village when they are told that a meteorite will be falling on their land.
How was the story conceived?
I once happened to see an old man riding a car while his son was sitting in the back and relaxing. I felt that it should have been the opposite. The son should have been driving the car and his parents should have been relaxing. That sight has somehow lived with me over the years. It's based on that incident that I have conceived 'Okka Kshanam'.
It seems the promotions have been made consciously so that the audiences are prepared for what is in store well in advance. Isn't it?
When we toss around matchsticks randomly, two of them will be in parallel. In the same way, among the crores of people who inhabit in this planet, the thoughts and incidents in the lives of any two people are similar. I know of a relative who shares a parallel story with another girl.
We wanted to reveal the concept in the teaser so that there is curiosity around the film. The audience shouldn't come to the theatre expecting something that is not there in the movie.
When and how did this project happen?
I had narrated the story to Chakri even during the making of 'Ekkadiki Pothavu Chinnavada'. When that film was in post-production stage, Chakri asked me to meet with Allu Sirish and tell him the story. He was excited after listening to the story in the same way as Nikhil Siddharth was excited about 'EPC'.
What is the place of Srinivas Avasarala's character in the movie?
The kind of chemistry that is there between him and Sirish's character is more than that between any other characters. Everybody is going to feel the same about the track.
Why are you not trying bilinguals given that your stories are unconventional?
Although the concepts are universal, making a bi-lingual is not easy. There is a lot of difficulties involved. That's why I want to focus only on one language.
Did you narrate the story of 'OK' to Allu Aravind?
I have told him the story of 'OK'. He has loved it. My next film, too, is going to be under Geetha Arts. I want to make a science-fi once again. There are 2-3 scripts under consideration. I haven't zeroed in on a hero's name as yet.
Related News
Actress Photos
Anupama Parameshwaran
Rashi Khanna
Aishwarya Rajesh
Payal Rajput