Will Vijay Sethupathi accept Lakshmi Ramakrishnan's request?
Sunday, June 23, 2019 • Tamil Comments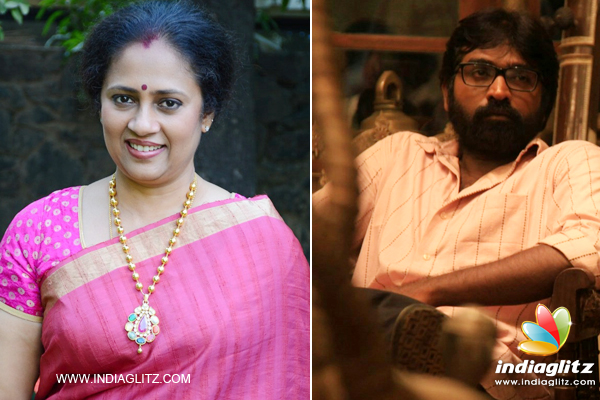 Lakshmy Ramakrishnan besides being an actress of substance has also succeeded in carving a niche for herself as a filmmaker who strives to bring to the audiences meaningful cinema such as 'Aarohanam' and 'Ammani'. Her next 'House Owner' starring Kishore, Sriranjani, Lovelyn Chandrasekhar and Kishore D.S has locked the release date on June 28th. However the small film's prospects at the box office is hampered due to the release of Vijay Sethupathi's 'Sindhubaadh' which was actually scheduled for June 21st but was canceled due to the financial crisis of the producers.
Lakshmy Ramakrishnan has made a request to the Makkal Selvan "Uncertainties around big films is drowning small ones. I request @VijaySethuOffl to be the soldier and save our small, starless film Request the producers to give time and respect for already scheduled films. Announce your date 15 days ahead & rock"
Vijay Sethupathi in many interviews has made it clear that he cannot influence the release of a film which is driven by market and financial factors. It remains to be seen if he can step in and help out his colleague Lakshmy Ramki.
Actress Photos
Muskan Sethi
Sony Charishta
Rashi Khanna
Sneha Gupta