Vijay Sethupathi takes up Marketing to become an Actor
Friday, March 11, 2016 • Tamil Comments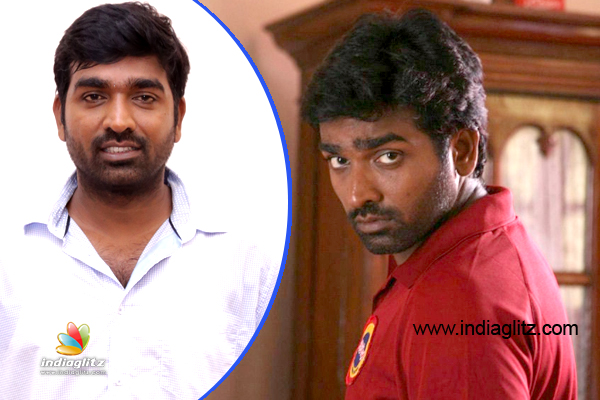 We have seen actors working hard to get into the nerve of the character, but here is one actor who has worked tremendously hard to become an actor first. He had to struggle and come out of a inhibition before donning the greasepaint for the first time.
The actor we are referring to is today's most versatile star Vijay Sethupathi and lets see to what extent he went, to come out of a inherent problem before becoming an actor.
Actor Vijay Sethupathi may be a top star today and we have seen him uttering lengthy dialogues with different slang, tone and modulation. But Vijay Sethupathi as a person is not so talkative and he is a person, not comfortable speaking a word with strangers.
Speaking to Indiaglitz in an exclusive interview the 'Naanum Rowdy Dhaan' actor revealed this. He also revealed how he came out of that inhibition.
" I had the problem of not being comfortable speaking with strangers. I can not stay at the place when a stranger starts talking to me. I will try to cut the speech as quick as possible and move away. I had to break this inhibition before becoming an actor. So I started working as a Marketing agent as the job will require me to keep meeting strangers and speak to them and convince them with my speech."
Have you ever heard of an actor selecting a profession to be fit for the acting profession? Would this come from a person who has not taken cinema and acting so seriously?. That is why Vijay Sethupathi is what he is today and no wonder if we achieves more and more than what he has achieved so far.
Actress Photos
Bhavana
Mahima Nambiar
Rima Kallingal
Indhuja