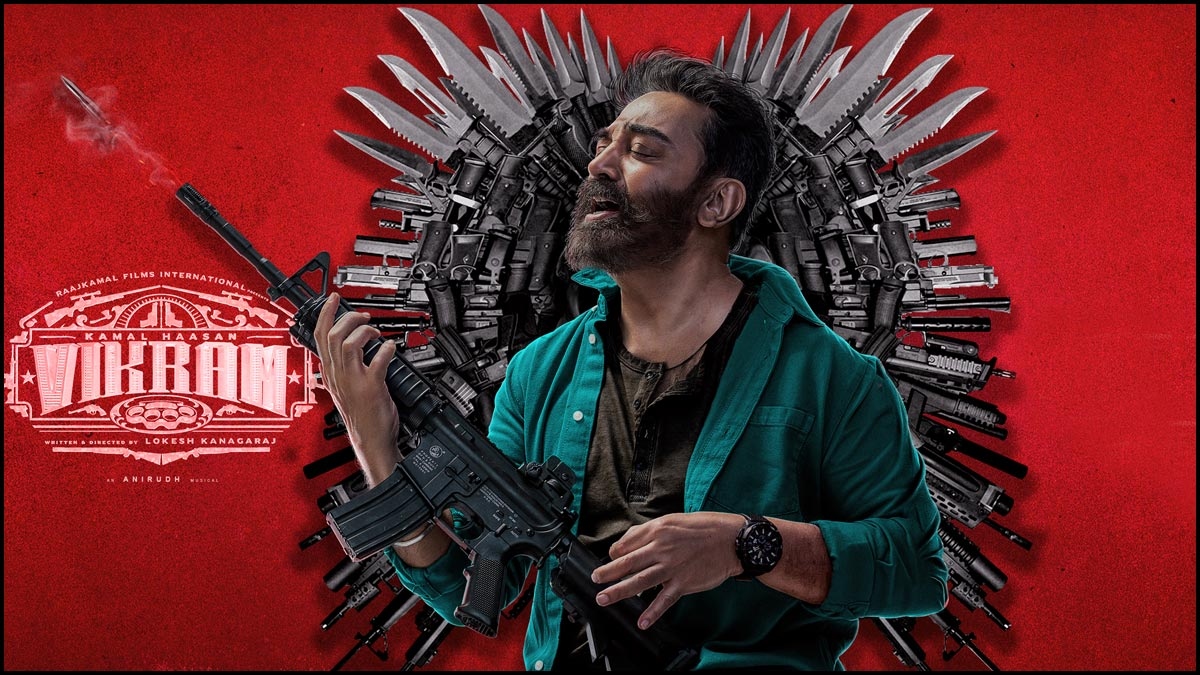 Vikram - Lokesh Kanagaraj fires his way to glory using the canon called Kamal Haasan
'Vikram' has a lot going for it firstly Kamal's comeback to the big screen after a long time, his combo with a new gen director Lokesh Kanagaraj, the Anirudh factor and the presence of heavy weights Vijay Sethupathi, Fahadh Faasil and Suriya.  Does the film justify its over hype? A big yes is the straight answer.
The film begins where 'Kaithi' ended and the drug mafia is on the lookout for two missing containers that have drugs worth rupees two lakh crores.  A secret government agency headed by Amar (Fahadh Faasil) is called in to investigate the serial murders of two cops and the father of one of them Karnan (Kamal Haasan).   The investigation leads Amar to not only question Karnan's death but also cross paths with a vigilante Bejoy (Narain) and a dreaded drug mafia leader Santhanam (Vijay Sethupathi).  When the worlds of all these men collide all hell breaks loose for all of them leading to a riveting action packed climax where the biggest villain of them all arrives in style.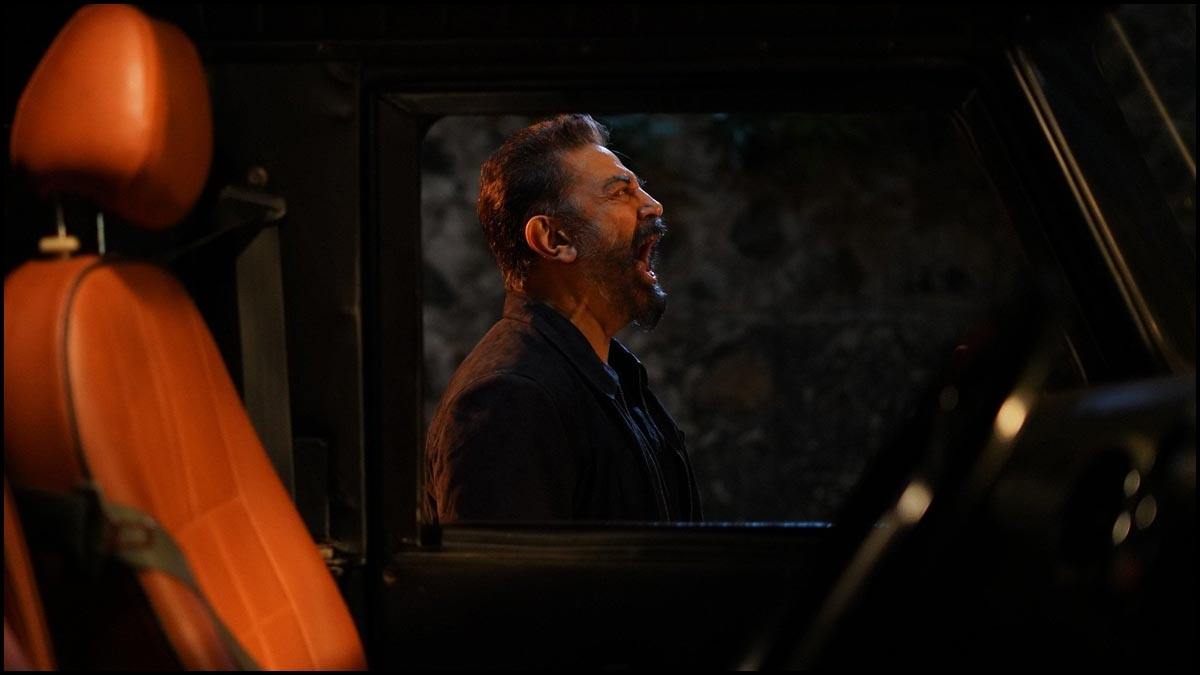 The aged lion Kamal Haasan has not lost even a bit of his roar and his fans are treated to a medley of intricate expressions subtle at times and emphatic when needed.  He does all the macho action scenes without any fuss in spite of the challenges posed to his current physical condition.     The one sequence where he fires all types of guns from a pistol to a cannon with the right amount of effort needed to each is enough to showcase his thirst for perfection even at this age.  Fahadh Faasil who has the meatiest role amongst the three heroes is absolutely brilliant as the relentless cop who is always focussed except in one telling moment when he suffers a personal loss.  Vijay Sethupathi once again towers with his performance as the ruthless drug lord.  He has come up with the new mannerism of drooping lips and slurred to great effect.  Watch out for his drug enhanced fights and his final confrontation with Kamal Haasan.   If this is not enough Lokesh gives you a suggestive glimpse of Karthi and a mass overloaded Suriya in the end making the theater erupt in ecstasy.   S. Gayathrie, Swathishta and Vasanti who has played a special agent are the female characters who shine in their limited space.  Santhana Bharathi, Narain, Chemban Vinod Jose and Kalidas Jayaram.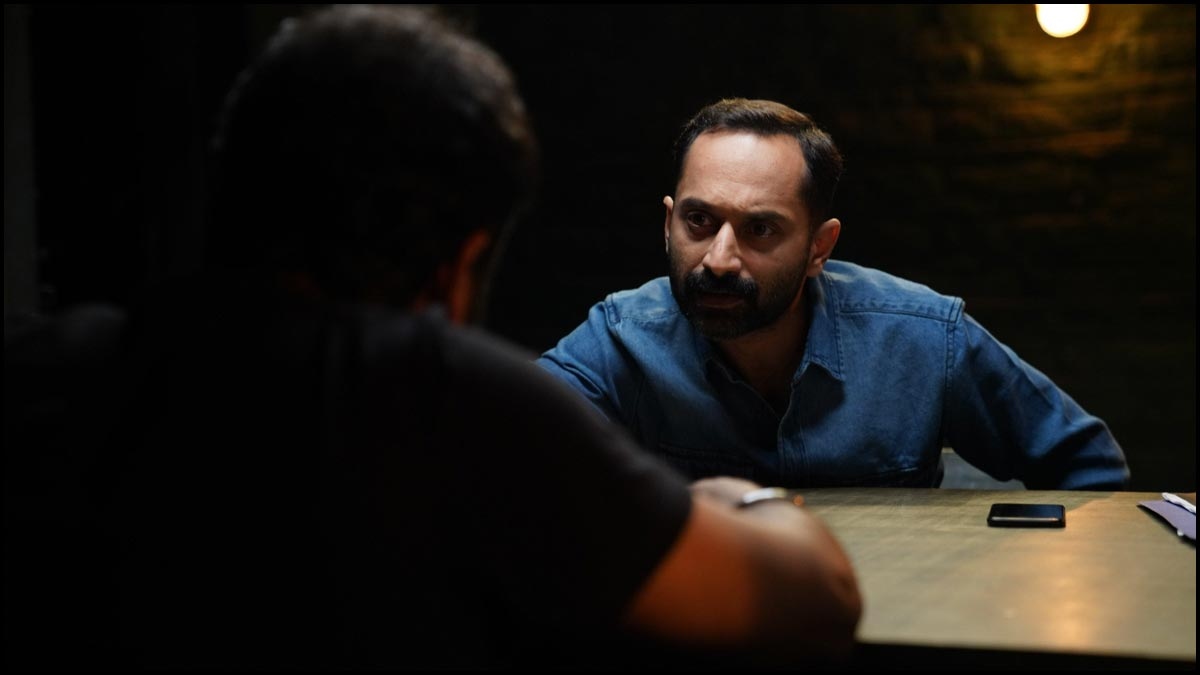 There are many things that work in 'Vikram' especially  the Nolanesque screenplay style of having multiple action sequences playing in different zones and cutting across each other in an engaging manner.   The quest for who the Ghost (Kamal) really is fuels the entire first half and once that is set up then the second half brings all the worlds in collision to a satisfactory result.  There are several intricate scenes like what Kamal does in a brothel and to a prostitute, his killing of a dozen men to get milk for his grandson, the assembling of the old war horses for the final war and the moment when Kalidas conveys to Kamal he knows who he is.   No one can accuse Lokesh Kanagaraj of ignoring the female presence in his films as he has given the biggest mass moment and fight sequence to a woman.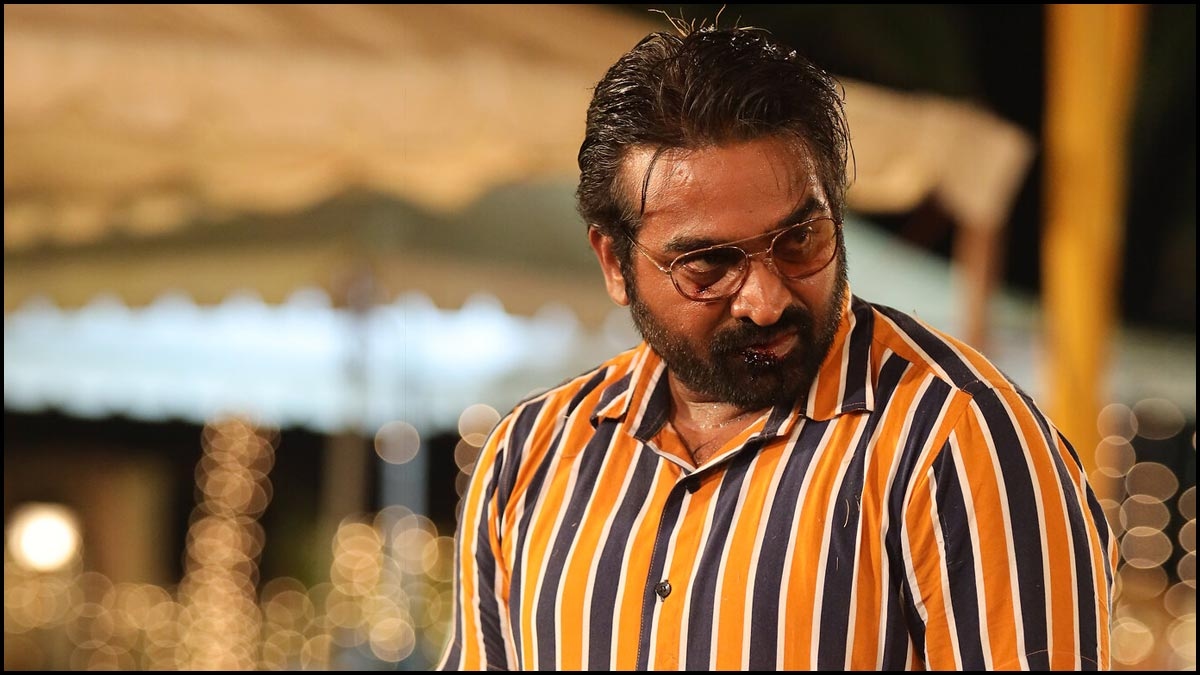 Above the obvious fine performances from the top notch cast, 'Vikram' is an out and out action film with several action set pieces that outperform one another.  Clearly the Anbariv twins are at the top of their game.  Anirudh's background score elevates the already energetic sequences to an altogether different level. Girish Gangadharan's camera work is another pillar for the film especially nailing the final gun battles that have unpredictable movements.  Philomin Raj with his editing has made sure that the different storylines merge properly and move with the even pace to make it a highly engrossing watch.  The art direction and other technicalities are of the highest order.
On the downside the three hour run time is not justified and there are noticeable lags in both the first and the second half.   The portion in which Fahadh Faasil tries to revive Kamal's grandson from death seems forced and  implausible and it is clear that it is a dummy he is playing with.  The nonstop gun firing would give the average viewer a headache.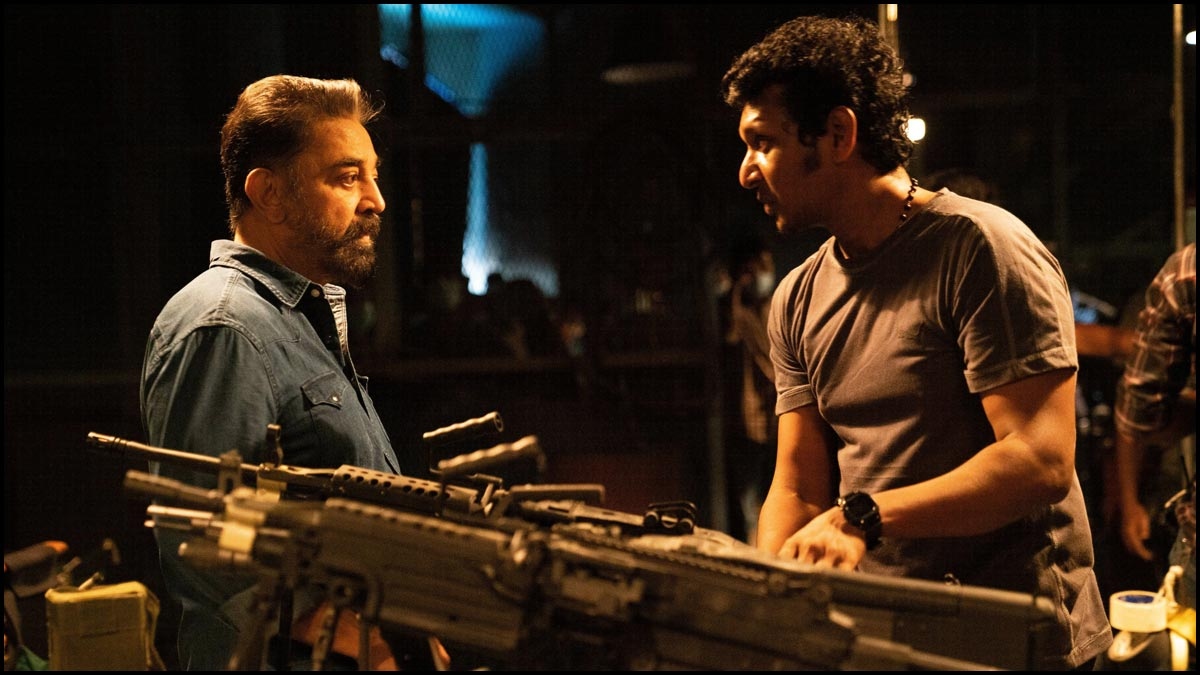 Lokesh Kanagaraj as promised has delivered his own film but has not forgotten to show his idol Kamal Haasan in his glorious mass swag that was missing in the legend's recent films. He has written a screenplay that not only beautifully merges the worlds of the original 'Vikram' and his own 'Kaithi' but also sets up a potential sequel with Kamal, Suriya and Karthi.   Loki has finally arrived and has  fired on all cylinders extracting fine performances, on par with Hollywood action and a bunch  of engaging storylines and plot devices.
Verdict : Go for this highly engaging action thriller with Lokesh Kanagaraj touch and enjoy the mass of Kamal, VJS, Fahadh and Suriya.
 
Rating: 3.5 / 5.0
Showcase your talent to millions!!
Write about topics that interest you - anything from movies to cricket, gadgets to startups.
SUBMIT ARTICLE
More
Bollywood Movie Reviews
Ghoomer
Chor Nikal Ke Bhaga
Cuttputlli
Gulabo Sitabo
Mission Mangal
Super 30