Wait for a stunning announcement from Vishal against piracy
Thursday, December 22, 2016 • Tamil Comments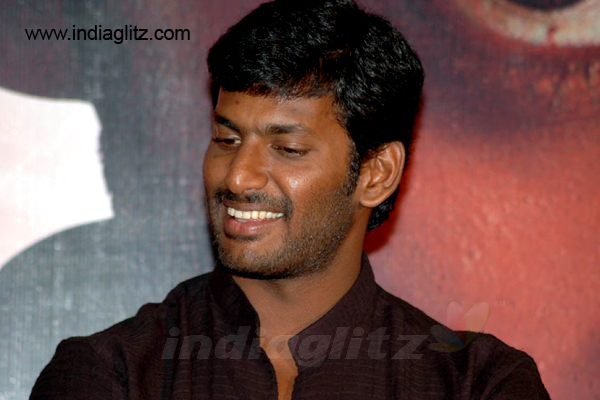 Vishal, apart from being an actor, producer and Nadigar Sangam General Secretary is an active campaigner against piracy that has been severely affecting the prospects of Tamil films.
In his Red Carpet interview to IndiaGlitz, the tall and handsome actor revealed some big secret plans he has been hatching for long with team and assures that that it will bring an immediate break through in the fight against piracy.
"Probably by Friday there will be a breakthrough.I don't know what will be the quantum but there will be a good amount of breakthrough for 'Kaththi Sandai' and Balle Vellaiyathevaa' both the films together (releasing on December 23). We are trying our best to do something to almost match their (piracy mongers) speed."
"I always go to the root of it. The most important aspect of piracy is how fast you act against it. Its not the question of talking about piracy on a Monday, when your film is out and divided in different sectors online.There are teams that are working. I will definitely reveal that details on Saturday. I don't want to reveal it right now because they will be alerted."
So we can expect some really big announcement from Vishal on Saturday and we hope that will lead the road to a last solution against piracy and safeguard Tamil film industry.
Related News
Actress Photos
Hebha Patel
Sona Patel
Priya Singh
Nandini Rai