'Vishwaroopam 2' Review Live Updates
Friday, August 10, 2018 • Telugu Comments
8:50 am :
Vishwaroopam 2 movie just started. Watch this space for LIVE updates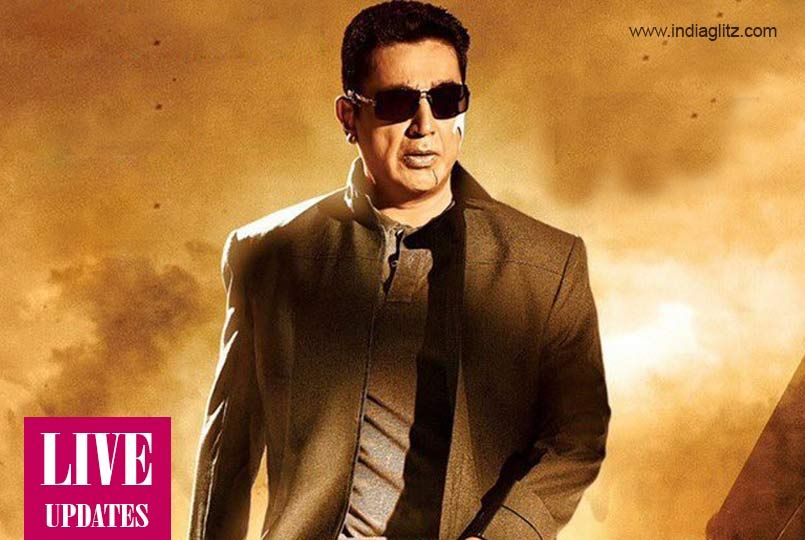 8:54 am :
Kamal Haasan and Andrea are at the military academy. A song in the backdrop of military training is on.
9:05 am :
Mild fights between Pooja Kumar and Andrea. Shekar Kapoor enters the screen as Kamal's superior. The pace is leisurely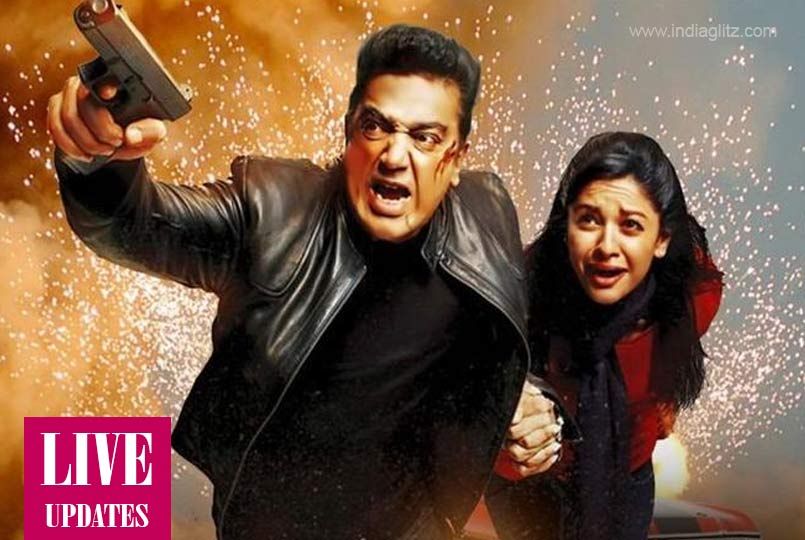 9:15 am :
Rahul Bose has got the right dubbing artiste. His scenes with Kamal are expected to be exciting. The film assumes that we remember the first part very well
9:22 am :
"This is not Indian politics. This is al-Qaida. Traitors are killed here, they are not feted', says Rahul Bose's character.
9:37 am :
A conversation involving Kamal and his superior is witty and hard hitting. The internal schisms among those in the spying agencies are portrayed subtly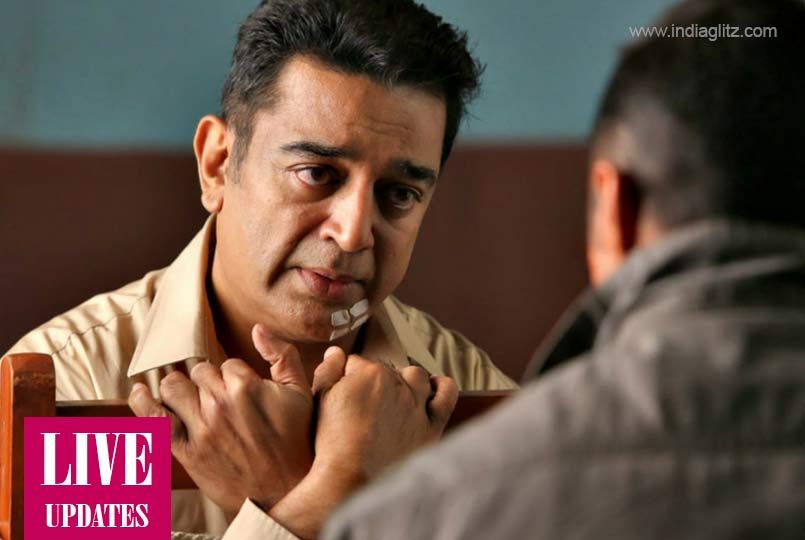 9:54 am :
The film acquires the qualities of a spy thriller with a track involving Kamal (Wisam), an ISI agent, and a black sheep. Writing and execution are smart and engaging
9:58 am :
'Ee roju kosam repatini thakattu pettadame kada suparipalana ante', Kamal says with biting sarcasm.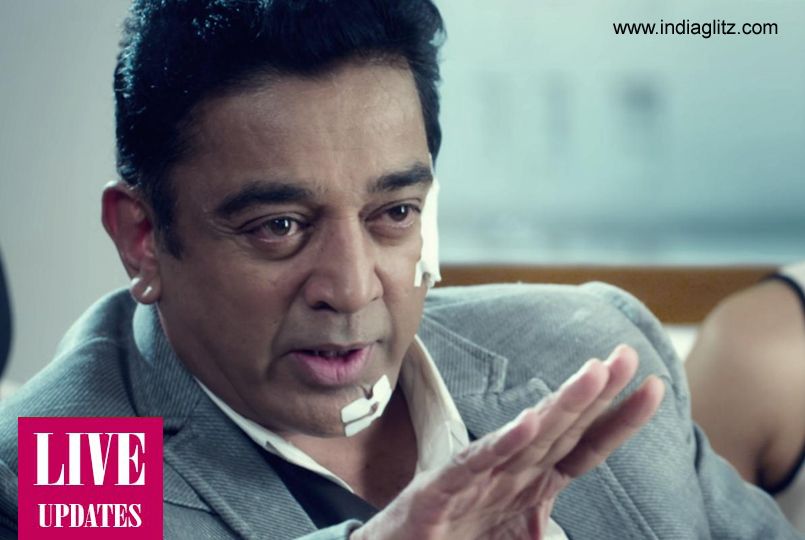 10:20 am :
Interval 10 minutes back
10:26 am :
It's time for romance. Kamal and Pooja Kumar have a bed song modelled after the Classical song from 'Vishwaroopam'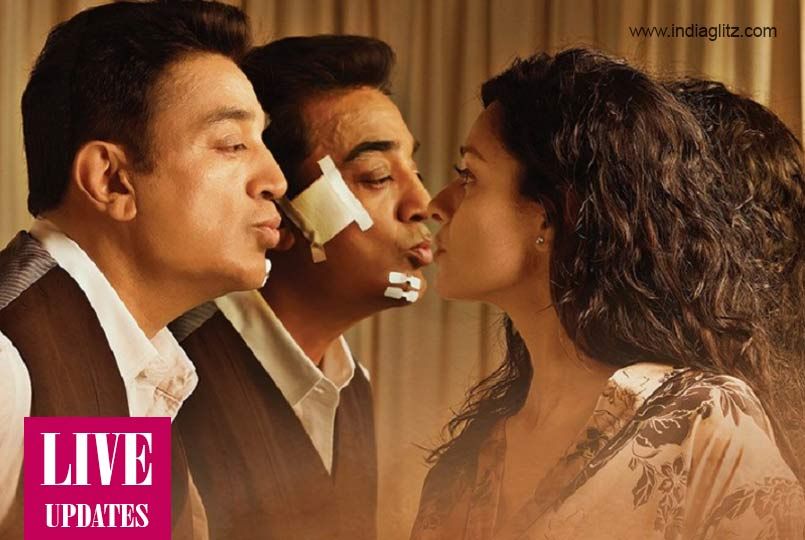 10:32 am :
Waheeda Rahman is seen as an old woman suffering from Alzheimer's. The emotional scene between her and Kamal is touching and artistic
10:49 am :
Kamal Haasan is world class in an emotional moment involving him and Rahul Bose. 'Problem is not between us. We are mere bullets. Problem is between good and evil', says Bose's character to the hero
11:08 am :
The film takes a popcorn entertainer's form here and there. Action sequences are minimalist.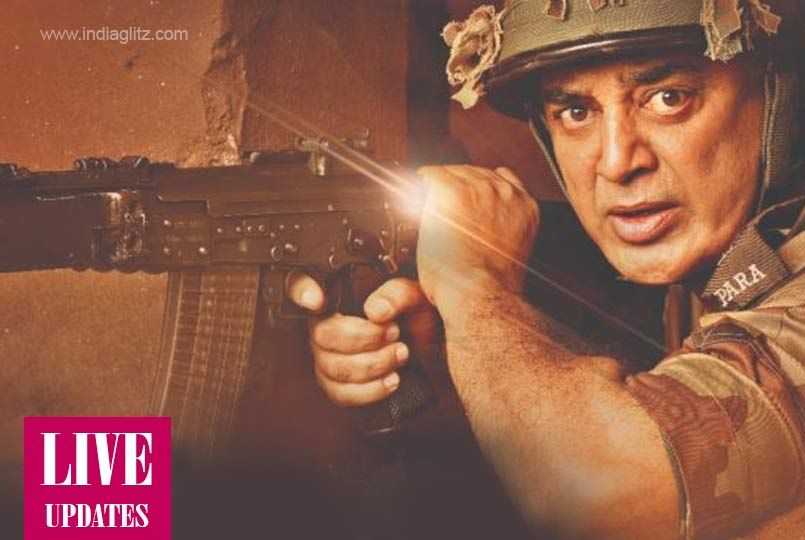 11:10 am :
'Vishwaroopam-2' comes with Kamal's spellbinding performance. The end
Actress Photos
Sakshi Agarwal
Hamsa Nandini
Hebha Patel
Avika Gor