Was expecting a polarised reaction for 'Simran': Hansal Mehta
Saturday, October 14, 2017 • Hindi Comments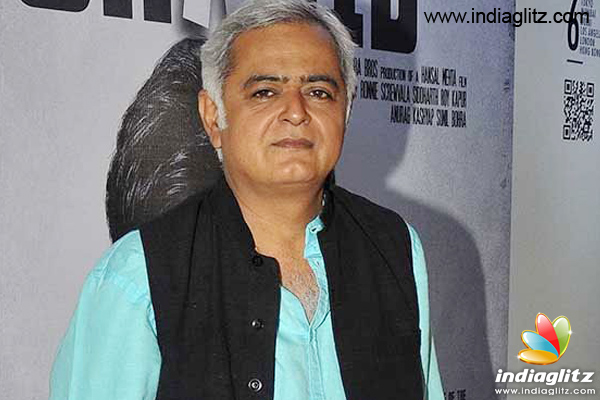 Filmmaker Hansal Mehta, whose heist comedy film "Simran" received negative reviews from critics and didnt perform well when it released at the box office, says he was expecting a "polarised reaction" to the Kangana Ranaut-starrer.
"I was expecting a polarised reaction and it is not any different from the way my second feature 'Dil Pe Mat Le Yaar' was received when it released in 2000," Mehta told variety.com.
"Some films and their intent are often understood much after all the hype and noise dies down. I do feel Simran' will be ultimately seen for what it is - an interesting character study of a young girl who is unapologetically reckless and flawed. History will be kinder to Simran'," added Mehta.
Mehta attended the premiere of his upcoming film "Omerta", based on British-born, Pakistani terrorist Ahmed Omar Saeed Sheikh who kidnapped and murdered Wall Street Journal reporter Daniel Pearl in 2002, at the 22nd Busan International Film Festival (BIFF) on Saturday.
Actor Rajkummar Rao played the lead role in the film.
Mehta said that he created Pakistan in areas of Punjab and Delhi for the film.
"It would have been impossible to shoot in Pakistan even if we overcame logistical challenges because of the way Omerta' implicates the state in sponsoring individuals like Omar.
"My production designer Neil Chowdhury and cinematographer Anuj Dhawan have been instrumental in maintaining the overall authenticity and resemblance of locations in the film," Mehta said.
Mehta also shared a photograph on Twitter in which he can be seen alongside actor Manoj Bajpayee, who is attending the festival for the premiere of his film "In The Shadows".
"Look who I met in Busan! Manoj Bajpayee with his film In The Shadows'. Making up for his absence at the Aligarh' world premiere in Busan," Mehta tweeted.

Look who I met in #Busan! @BajpayeeManoj with his film #InTheShadows. Making up for his absence at the #Aligarh world premier in Busan... pic.twitter.com/mVnBMKBFb1

— Hansal Mehta (@mehtahansal) October 14, 2017