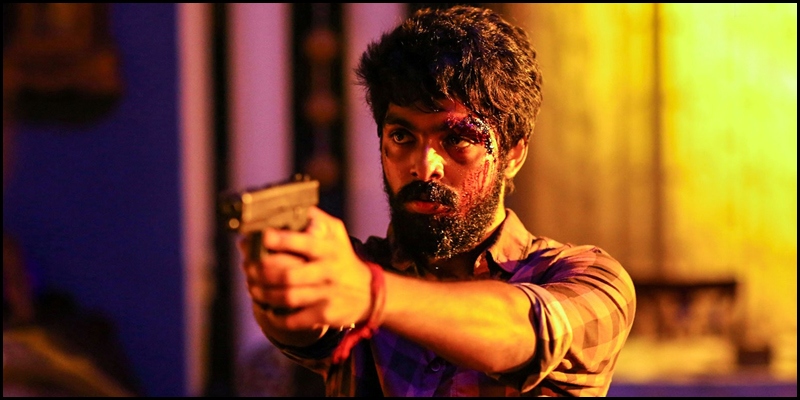 Watchman : All drags and no gripping moments
After several disastrous outings like Vanamagan, Diya and Lakshmi, director AL Vijay is back this time with music director turned actor GV Prakash and a dog Bruno, to deliver Watchman, an invasion drama. While the movie is being promoted as a kids special, does it really entertain? Let's see what the movie has to offer.
Bala(GV Prakash) a jobless, debt ridden youngster has just a day's time to settle the money he had taken from Vatti Kumar (Silva), as he his engagement with Anitha (Samyuktha Hegde) is fixed the next day. Without any option, Bala sneaks into a bungalow, only to get trapped with a dog Bruno, which actually leads him to terrorists who've invaded the bungalow to kill Bruno's master Rashid Khan (Suman). Was Bala able to get money before the deadline and how Bruno helped his master is what the movie is all about.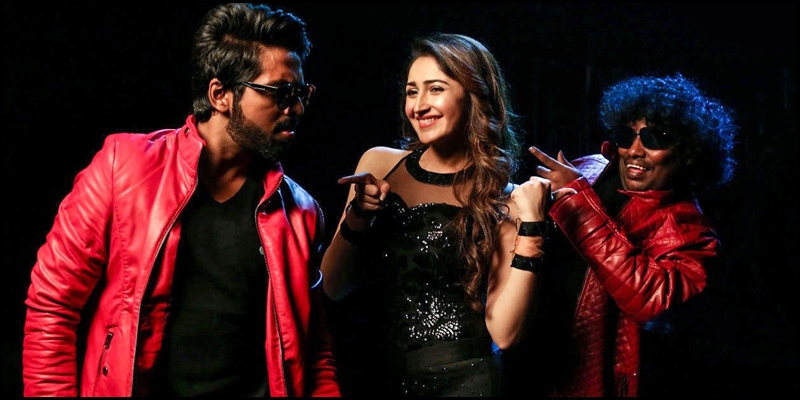 GV Prakash is apt as Bala, and the character is tailor made for him, as he dishes out a decent performance. It's a cakewalk for veteran Suman, as the man in distress, and Yogi Babu tickles the funny bone in the very very limited scope he gets. The dog Bruno looks good, while the terrorists headed by Raj Arjun are funny rather than menacing. Wonder why Samyuktha Hegde opted to star in this movie, as her screen time is much lesser than Sayyeshaa (well if you had patience to sit back till end credits, you could witness her in a song during end credits).
The first half of the movie is occasionally brightened with the proceedings in the day when Yogi Babu enters, while GV Prakash's travails with Bruno, and him trying to escape Bruno, only to get caught in a bigger trouble, are portrayed in a tedious way.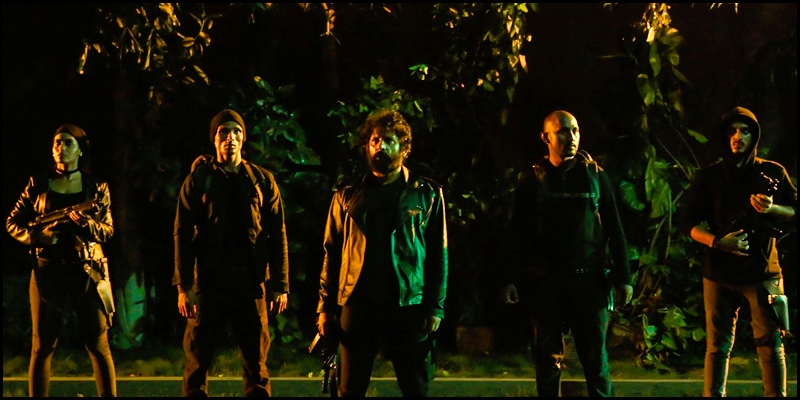 The second half of the movie tries to get serious with the real action between terrorists and GV - Bruno combo, but the action episodes end up as a damp squib, with extremely simplistic sequences. 
GV Prakash's background score raises the tension at several moments and is adequate, while cinematography by Nirav Shah captures the stunning moves of Bruno perfectly. Editing by Anthony could have been taut, as the movie is replete with drags.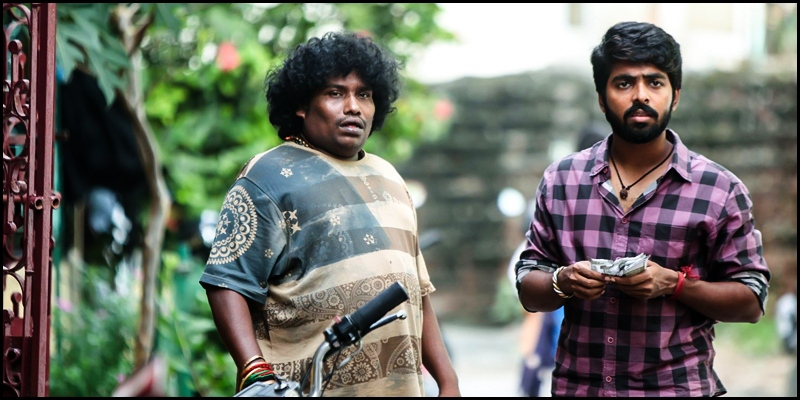 Director AL Vijay has returned after his dance drama Lakshmi, with the wannabe invasion thriller Watchman (just as you wonder its all about Bruno and why Watchman and not Watchdog, he gives an extraordinary "justification" for the title in the end). Watchman begins interestingly, as the protagonist faces an unexpected situation, but the screenplay that oscillates between the events in the past and present fails to engage. All the sequences happening in the bungalow are dragged more than required, and the darkness maintained throughout, plays a spoilsport, as the viewer who's already tired with the less engaging screenplay is sure to generate yawns.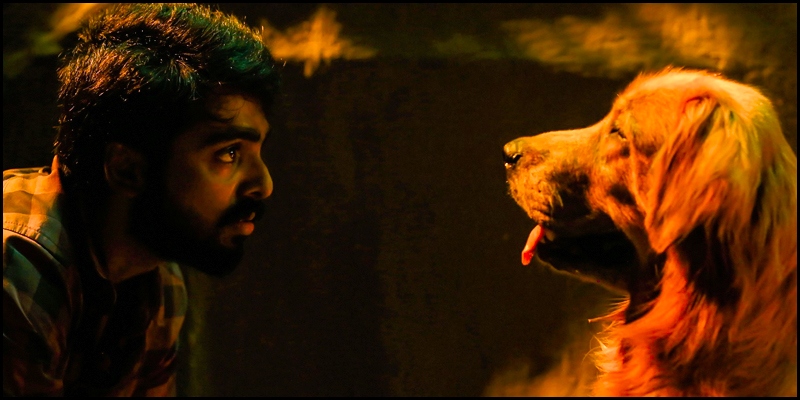 The sequences are unbelievably illogical, and its an  irony that the so called "deadly terrorists" are not able to shoot a dog, while the protagonist shoots with precision in an episode. The extremely limited usage of Yogi Babu has impacted the entertainment factor big time as well. Despite the runtime being a crisp 1 hour and 35 minutes, the movie tests your patience without interesting episodes. After churning out movies inspired by Hollywood flicks, this time around, AL Vijay has paid tribute to Tamil animal based hits of the past like Durga, though he fails to entertain. All said, Watchman is an interesting plot on paper, gone haywire in making. It's high time GV Prakash chooses better scripts, as his efforts -  be it his acting or music are wasted in lackluster scripts.
Verdict: All drags and no gripping moments.
Rating: 2 / 5.0
Showcase your talent to millions!!
Write about topics that interest you - anything from movies to cricket, gadgets to startups.
SUBMIT ARTICLE
More
Tamil Movie Reviews
Thittam Irandu
Sarpatta Parambarai
Vaazhl
Jagame Thanthiram
Malaysia to Amnesia
99 Songs