Woman ordered to beg to make up for accidental death of her calf
Saturday, September 2, 2017 • Hindi Comments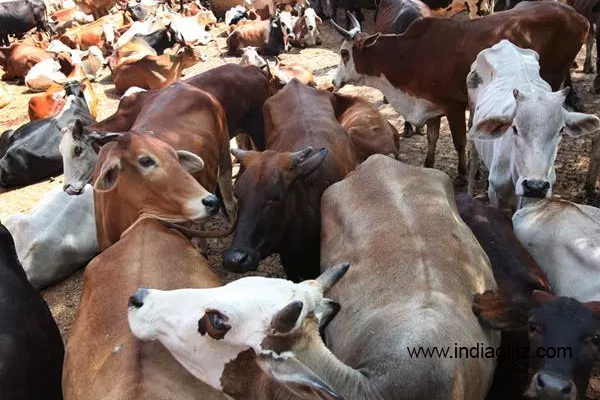 An aged woman in Bhind town of Madhya Pradesh accidentally killed a calf when trying to separate it from its mother; a rope got entangled around the calf's neck, killing it around 6 a.m yesterday.
Hearing this news, the Nai Community panchayat, a caste panchayat, immediately announced their punishment: the woman was to leave the town and beg at nearby towns for seven days to raise money for a Ganga Snaan (purifying dip in the waters of the Ganges).
The woman and her family comes under ward no. 10, which comes under Municipal Councillor Mukesh Garg. According to Mr. Garg, no one paid heed to him and went ahead with the punishment. The woman has not returned even after a full 24 hours since the punishment began.