Wow! It's 15 years for Prithviraj
Thursday, September 14, 2017 • Malayalam Comments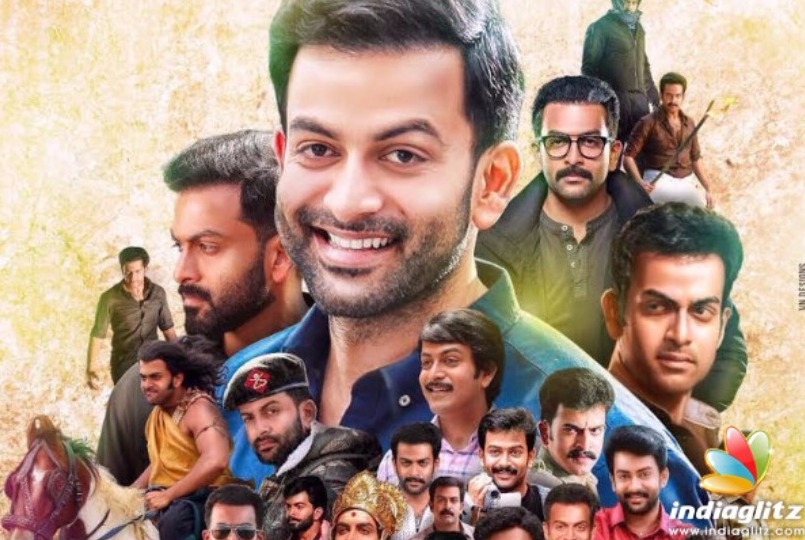 Actor Prithviraj who made his acting debut with the movie Nandanam in 2002, took to his official Facebook page to announce that it has been 15 years in the industry. The actor posted an emotional note on Wednesday thanking his fans for the audience's support.
"15 years since the day my first film hit the theatres. To say that the journey has been a roller coaster ride will be an understatement. But at this point, looking back at the last decade and a half, the overwhelming emotion is that of gratitude. To list out names would mean a long and arduous task. So to everyone who placed their conviction, trust and confidence in me..THANK YOU! Most of all..to the millions who've watched my movies..and over the years, have given me the most priceless of gifts. A staunch fearlessness of success! YES..I mean SUCCESS..and not FAILURE! 
Like I've always maintained..failure more than anything, makes you want to try harder, try newer, different things. But SUCCESS..that's a trap! One that intimidates you..one that tells you to stick to what you're doing...one that shows you the festivities..and reminds you there is a lot to lose. But it's you..who today through each film of mine tells me that you expect NEW and DIFFERENT from me, who inspire me to stand up to success..and say that I will not be afraid to put it at stake! So friends, well wishers, teachers and the many who have shown the way before me..I'm forever obliged for the 15 years you've given me..and I promise to try even harder for the next 15 and ever more!"(sic)
Prithviraj who has already made his mark in Mollywood, Kollywood and Bollywood, is venturing into direction this year with the Mohanlal starrer Lucifer. Meanwhile, the actor has a string of films gearing up - My Story, Detroit Crossing, Aadu Jeevitham, Vimanam and Karnan.
Related News