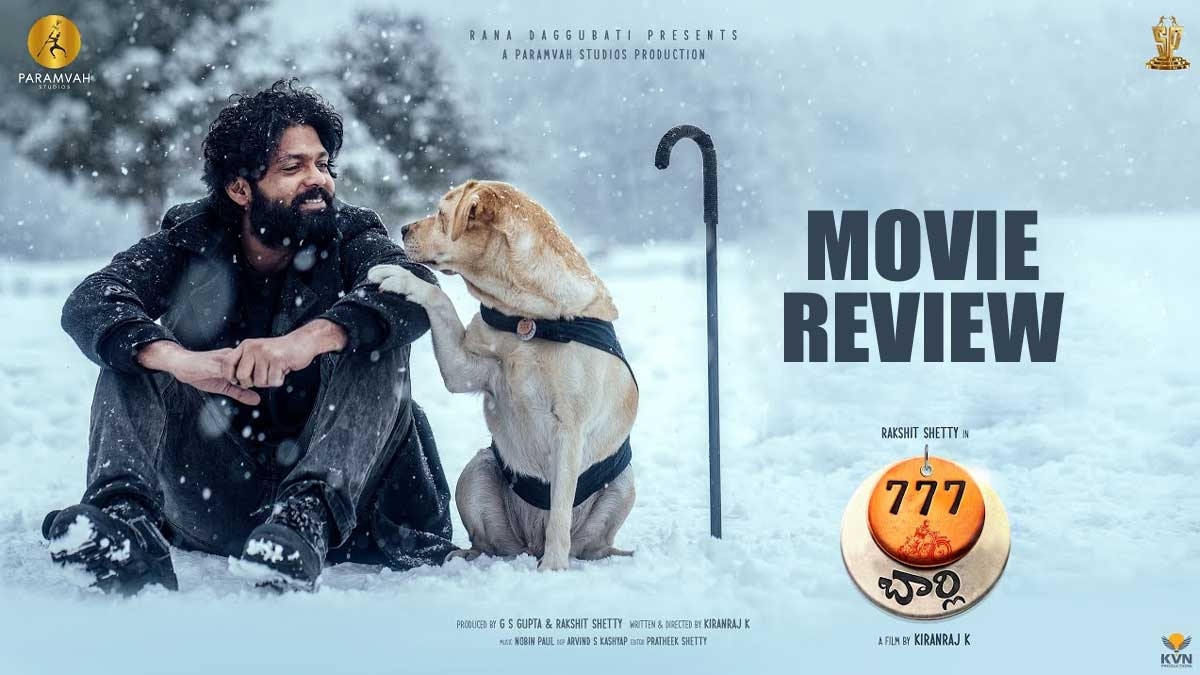 '777 Charlie' hit the screens today. In this section, we are going to review the latest box office release.
Story:
Dharma (Rakshit Shetty) is a sincere blue-collar employee at a factory. An orphan, he is a loner who badly misses his dead parents and kid sister. His nightmares have made him look like a semi-depressed person. Living a carefree life, Dharma is not even thinking of getting married. He also picks up quarrels with his neighbours in the colony at the slightest opportunity.
Out of the blue, a female dog named Charlie enters his life. Dharma reluctantly adopts it but his companionship with the dog changes his life forever. The film is essentially about their bonding and Dharma's unconditional love for Charlie.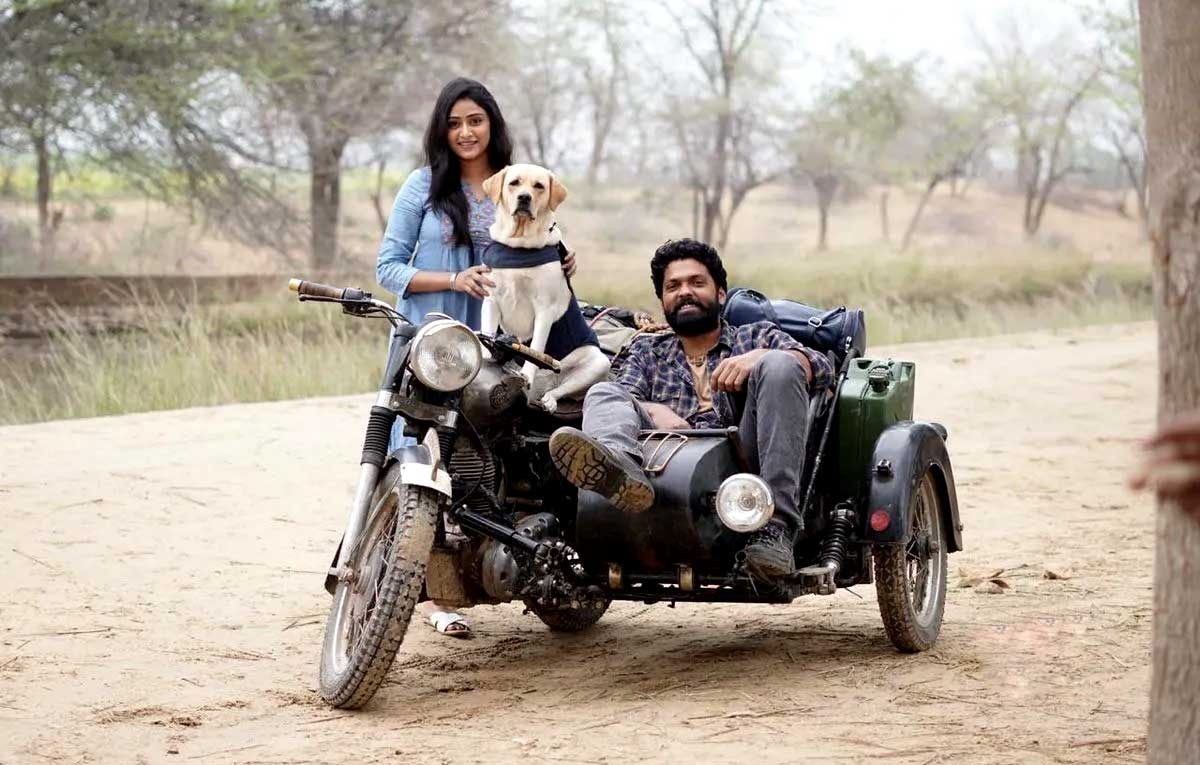 Analysis:
Living in a messy room, Dharma is a mess himself. He is like a Puri Jagannadh hero minus loud vocal cords. The station of his life does bother him but he puts on a brave front. Or, maybe, he doesn't care. The characterization is endearing; while male leads in our films don't even work (or, if they work, they are never seen indulging in clownish behaviour at the workplace), Dharma has never been on a leave.
He has resigned himself to life-long loneliness. But when he becomes a dog's saviour rather accidentally, things take a tectonic shift (for both). He starts smiling and the first time he breaks into laughter is when Charlie goes on a rampage. The scenes involving the dog are well-choreographed. The technical team, right from the cinematographer to the light boy, must have had a tough time coordinating with the dog.
The Labrador pup gets its own sweet character design. The first time Dharma crosses paths with it, neither of the two notices each other. The comedy scenes in the first half work well. The lines are measured, the tone of humour is classy. Baby Sharvari's track is nice. Sangeetha Sringeri's track could have been short of a couple of cliches. Stand-up comic Danish Sait makes a sudden appearance as a travel reporter.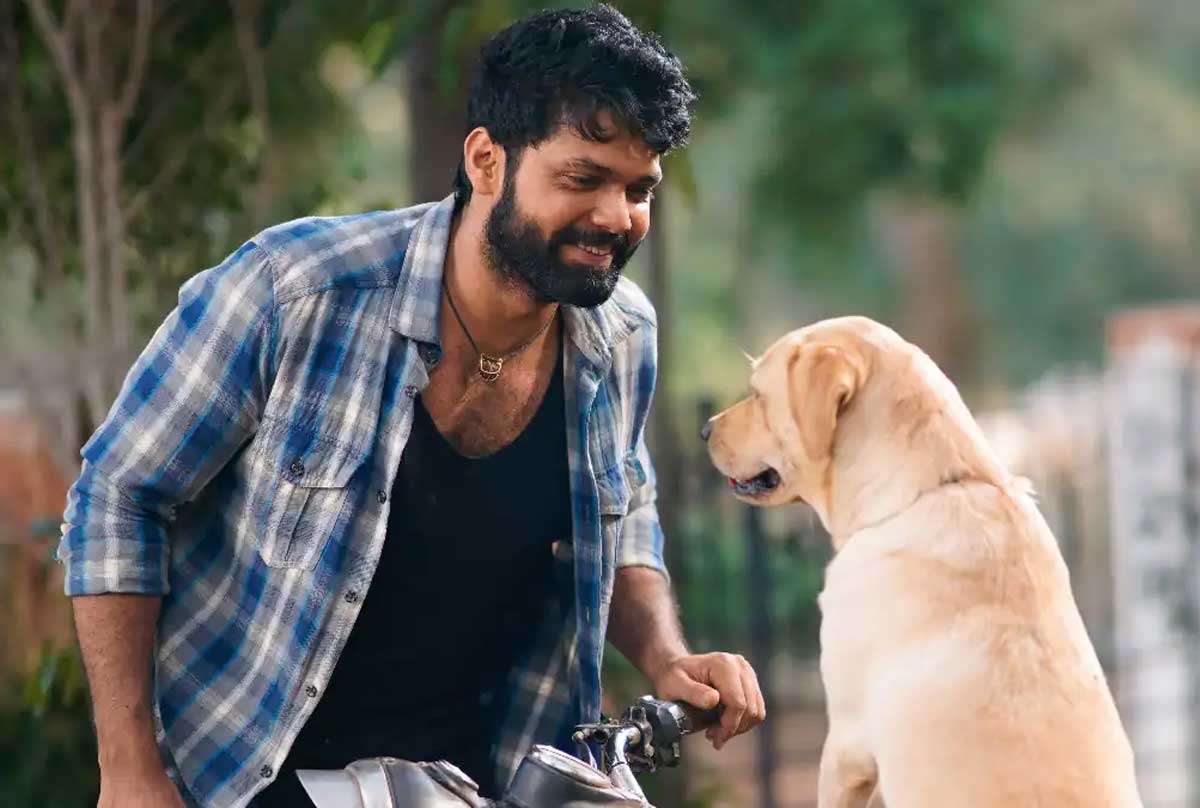 Before watching the movie, try talking with some dog-lover in your circle. You might be able to better appreciate the emotional bonding that Dharma and Charlie develop. This film rises above the stereotyping of dog-lovers and even has a respectable Vet doctor character. Themes like mortality and the impermanence of life have been explored subtly.
The problem begins when '777 Charlie' becomes a road or travel film kind of thing. Bobby Simha's character doesn't give any high. Director Kiranraj should have ensured better writing in this segment.
Arvind S Kashyap's cinematography is flawless, while Nobin Paul's music is winsome. The montage songs are soothing, the sound design is terrific. The dog show episode hits home.
At more than 160 minutes, '777 Charlie' is too lengthy.
Verdict:
'777 Charlie' makes for a mostly engaging watch. The man-animal bonding is enriched by rich production values.
Rating: 2.75 / 5.0
Showcase your talent to millions!!
Write about topics that interest you - anything from movies to cricket, gadgets to startups.
SUBMIT ARTICLE
More
Telugu Movie Reviews
Sapta Sagaralu Dhaati
Changure Bangaru Raja
Mark Antony
Jawan
Miss Shetty Mr Polishetty
Kushi