Amala Paul's strong decision regarding personal life
Sunday, May 10, 2020 • Tamil Comments
Amala Paul needs no introduction as she is one of the most dedicated actresses in South Indian cinema who is willing to go the extra mile for her craft as evidenced in last year's 'Aadai' and the trailer of the upcoming action-adventure film 'Adho Andha Paravai Pola'.
Amala has recently been in the news as photographs surfaced suggesting she had Punjabi wedding with Bollywood singer Bhavninder Singh which were later removed. Amala is in her hometown in Kerala with her mother during the lockdown as the family is grieving the passing away of her father Paul.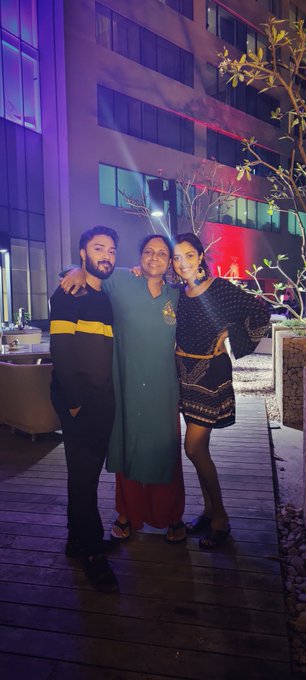 Amala has announced on social media that she is going on a self cleansing journey in view of Mothers Day and her post clearly shows that she has been hurt and also the resolve she has to bounce back.
Amala's post reads "You missed a spot: Have you swept the floor? So soon?
My mom would then go on to point at a microscopic spot between the teapoy and the bamboo sofa and tell me I missed the two nano specks of dust.When I look at what I've let life do to me, I realize the dust I missed in different spots has now transformed into a colossal gargoyle within me; standing guard and letting feelings only drip and not flow freely outside of me."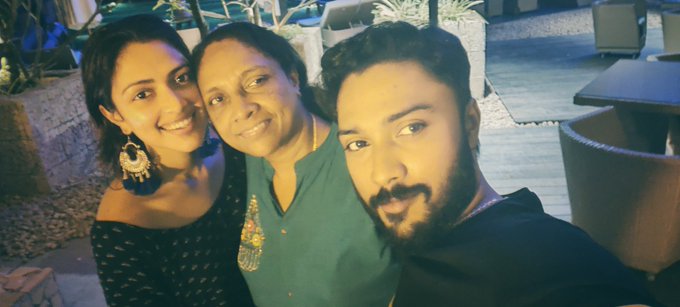 The 'Mynaa' girl has added "Had I picked up every last piece of my broken heart, would I have stopped settling for less? Maybe if I swept my mind clean after the monster rubbed against me, I wouldn't fear intimacy. Would it have helped if I bathed the soiled words projected right at me in poetry? What if I had soaked every insult in pure self-love. Would I then be able to live life on my own terms? Perhaps I should soak yesterday's memories, tumble dry today's damages, and hang my dreams for a better tomorrow out in the open.
I'm off, I've got to do some deep cleaning."
Amala's ode to her mom goes "Thanks MAMMA, MY ROOTS, BALANCE, HOME, INFINITE LOVEEE AND FORGIVENESS
Actress Photos
Amala Paul
Mannara Chopra
Parvathy Nair
Pujitha