AT Raghu critical, director of yesteryears
Wednesday, March 8, 2017 • Kannada Comments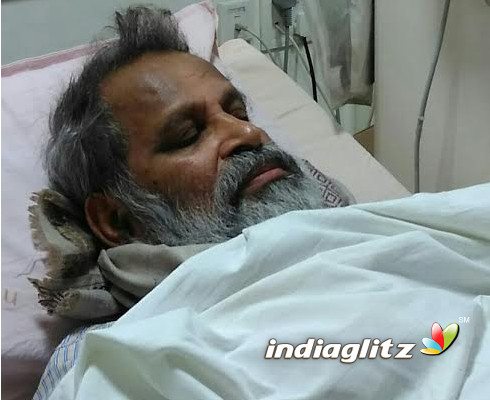 One of the dashing directors of yesteryears who made films with Dr Ambarish – Mandyada Gandu, Mysuru Jaana and scores of other films like Aasha, Dharmayudda, Gunda Guru, Guru Jagadguru, Kaadina Raaja, Preethi, Anthima Teerpu, Arjun, Padmavyuha, Kempu Mugili, Jailro Jagannath, Betegera, Tamil super star Rajanikanth Hindi film 'Meri Adalat' and others is critically ill.
Director AT Raghu has suffered both the kidney failure and is on dialysis. When Raghu was ill a few years ago it is Dr Ambarish who helped him financially to get treatment.
Sixty two years AT Raghu entered the cinema industry in the camp of B Vittalacharaya in 1955 via Tamil film industry. He came to Kannada cinema industry in 70's as assistant to YR Swamy. AT Raghu directed 'Nyaya Nithi Dharma' independently. He has more than 35 films to his credit as director.
AT Raghu is the winner of SR Puttanna Kanagal award in the year 2004-2005 from Karnataka state government.