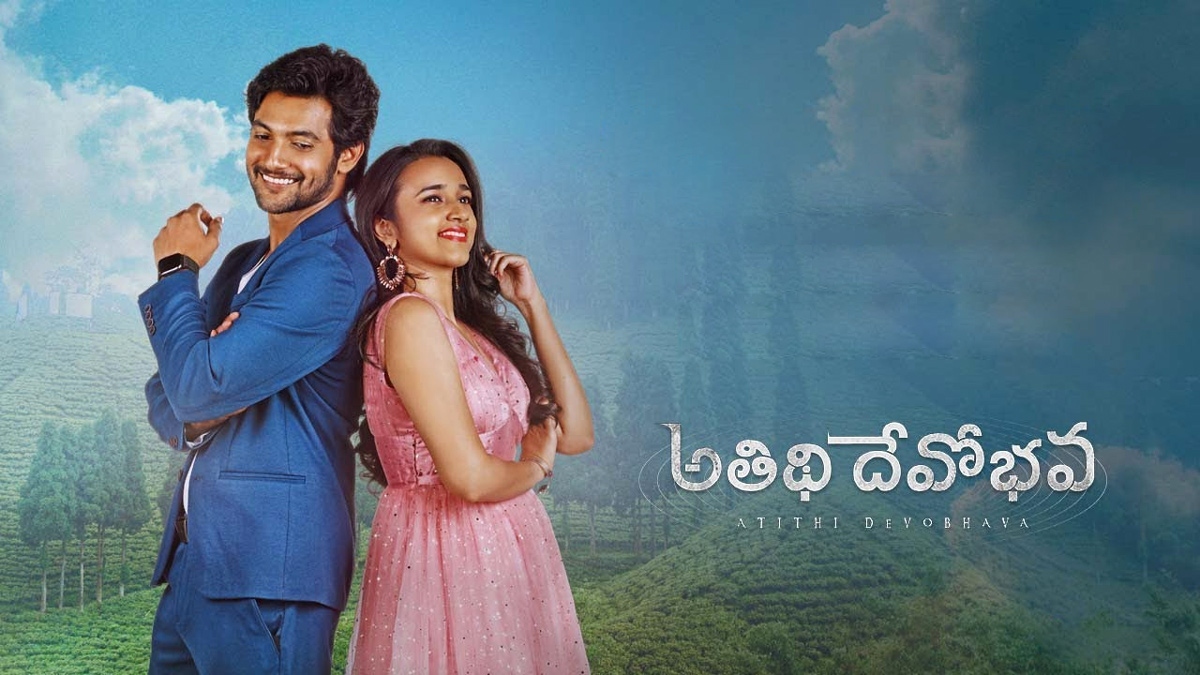 In this section, we are going to review 'Atithi Devo Bhava', the latest box office release.
Story:
Aadi (Aadi Saikumar) is a white-collar employee who has not transcended his monophobia (the fear of being isolated). He is extremely scared of living alone. He bumps into Vaishnavi (Nuvekha), who is sensitive to other people's issues. Just as he tries to spill the beans about his 'defect', he develops cold feet. What are the unpredictable consequences of this? Is he being dishonest in the relationship? Will Vaishnavi forgive him for hiding the crucial secret about his personality?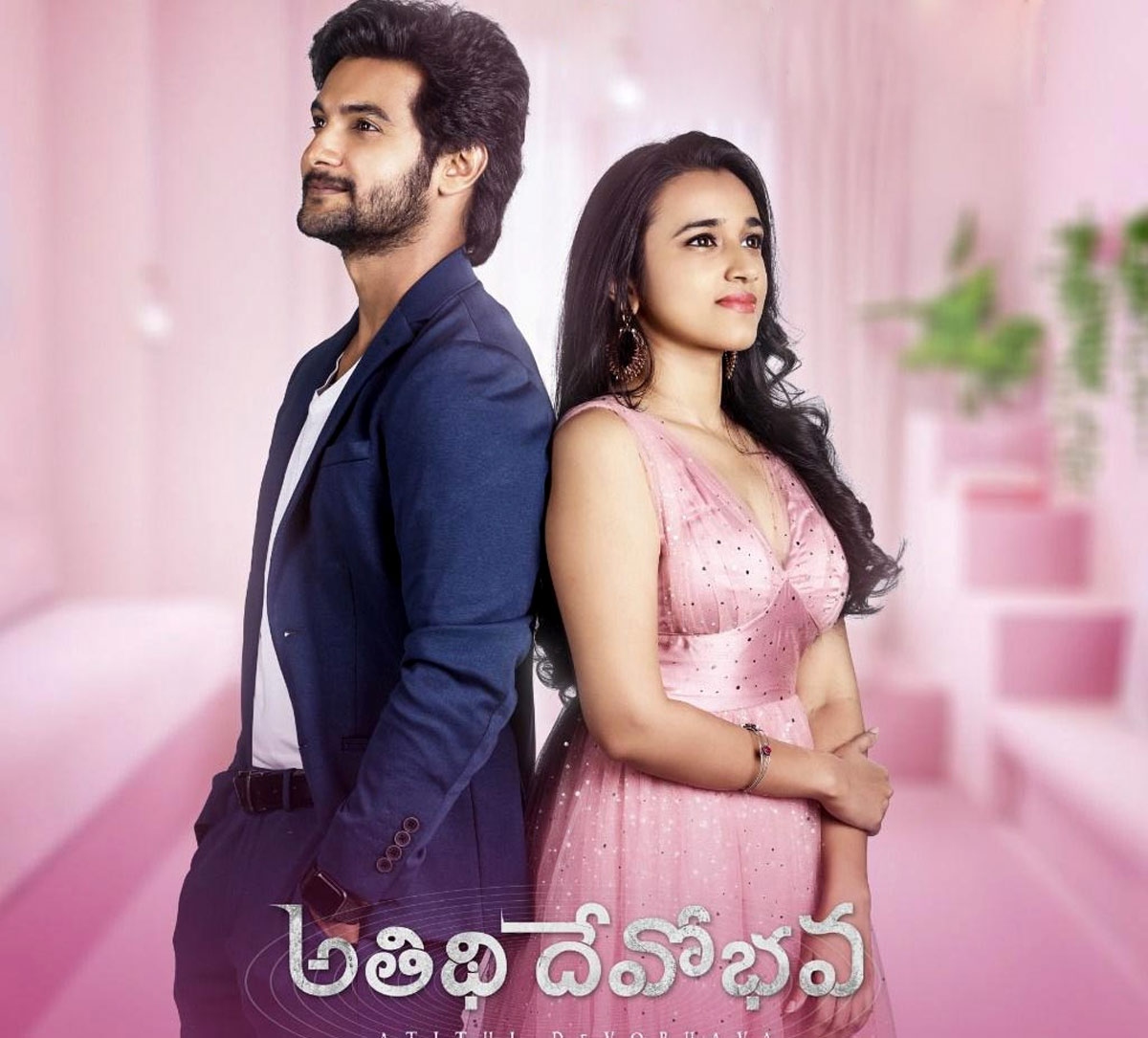 Analysis:
What happens when a man or a woman in a sincere romantic relationship hides a critical fact? Will the relationship go topsy-turvy? Or, will the one at the receiving end of dishonesty have the broadness of mind to look at the bigger picture? This is a question that story-writer K Venugopal Reddy and screenplay-writer Rajini Rajababu have toyed with in scripting the film under review. Mindless commercialism takes over from the second act and spoils the show in no time.
Director Polimera Nageshwar doesn't even try to stage novel scenes anywhere. The dialogues sound good in the initial scenes but their spark soon wears off.
The romantic track takes off on a routine note. And it gets degraded after the conflict plot point is established. The second half has the entry of a cop (played by Adarsh Balakrishna). A doctor (played by Surya) makes a re-entry. None of this makes the film the thriller it was supposed to be.
Marrying romance with the thriller genre is a daunting job. Films like 'Ishq' (starring Teja Sajja) have attempted this with mixed results in recent past. But 'Ishq' was a remake. Telugu cinema has been usually interested in straightforward, formulaic, multi-genre films. Romantic thrillers are not its cup of tea. 'Atithi Devobhava', with a decent enough premise, had the potential to try something new.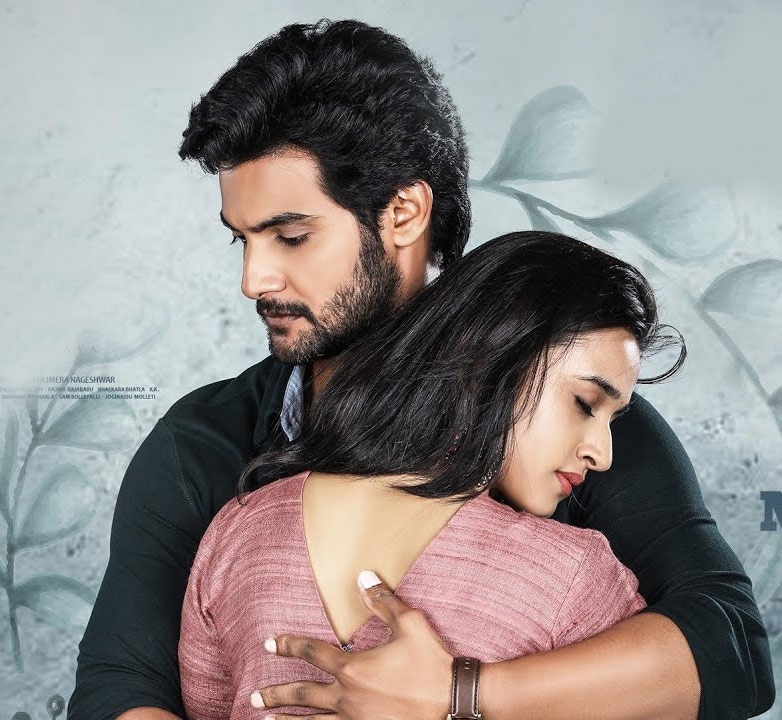 Saptagiri's comedy falls flat and the track involving Raghu Karamanchi is rotten. The mother-son track is not old-fashioned, but it has nothing that can keep us root for the duo. Aadi Saikumar's performance in the scenes with Rohini, his mother, is okayish. Some of the scenes make us believe that the conflict plot point will be resolved in a superficial manner. And that's what happens.
Sekhar Chandra's music would have received justice in a bigger context. A song sung by Sid Sriram is for the listeners to savour. The cinematography is basic. The art direction is functional. The editing (run time of 133 minutes) is nothing special.
Verdict:
'Atithi Devobhava' is a wasted opportunity. It's a film where comedy doesn't work, nor is it a film where the genre is explored.
Rating: 1.5 / 5.0
Showcase your talent to millions!!
Write about topics that interest you - anything from movies to cricket, gadgets to startups.
SUBMIT ARTICLE
More
Telugu Movie Reviews
Sapta Sagaralu Dhaati
Changure Bangaru Raja
Mark Antony
Jawan
Miss Shetty Mr Polishetty
Kushi