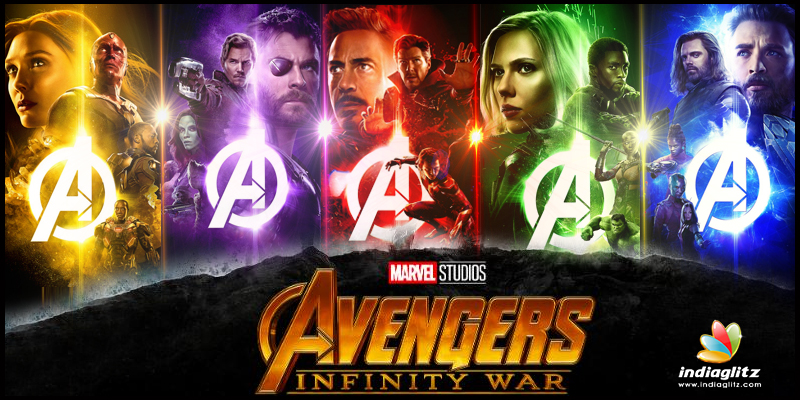 Avengers: Infinity War -  An enjoyable Rollercoaster ride
The most awaited Hollywood bonanza is here and for the fanboys and girls their money's worth is delivered by just the ensemble big ticket casting alone.  For the more demanding, does 'Avengers : Infinity War' deliver the goods remains to be seen.
The movie opens with Super Thug Thanos setting out on a quest to acquire the six infinity gems and also wipe of the population of the universe.  In a space setting confrontation he ends up  finishing off Loki (Tom Hiddleston) and nearly doing so to Thor(Chris Hemsworth)  who vows revenge.  On earth Iron Man/Tony Sparks (Robert Downey Jr.) has discussions with Pepper Potts (Gwyneth Paltrow) about starting a family when he is interrupted by DR. Strange (Benedict Cumberbatch) and the Hulk ( Mark Ruffalo) bringing news about the madman villain. Then the rest namely Black Panther, Black Widow, Spiderman, Vision, Scarlet Witch and a few more join in for a free for all alien bashing in one set piece after the other leading to the final confrontation with Thanos.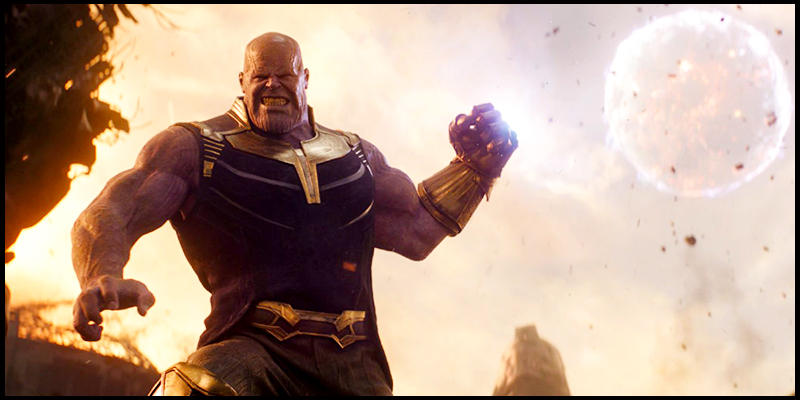 Josh Brolin's Thanos poses a towering image and his character mixed with pathos and ruthlessness works big time.Screen time wise Benedict Cumberbatch and Robert Downey Jr. have an edge over the others and both pull it off with elan. Tom Holland as Spidey is responsible for the fun moments and his movie references (Footloose and Aliens)  evoke the most chuckles in the crowd.  Chris Evans as Captain America gets a crowd pleasing entry and so does Chris Hemsworth in his most famous role.  The rest of the big names including Scarlett Johannson, Chadwick Boseman, Don Cheadle and the others are used mostly in the action scenes.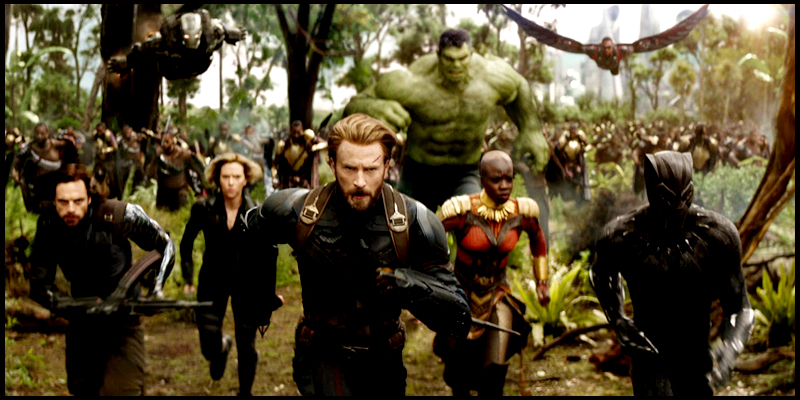 As hinted earlier the most fun part of 'Avengers : Infinity War' is welcoming the favourite heroes one by one into the various settings and their friendly banter with each other.  The visuals are stunning and the action keeps things interesting.   The different planets like Wakanda, Titan, Nowhere take the breath away with the detailing and extraordinary CG works.  The shock cliff hanger ending will ensure that all those millions of tickets sold worldwide will repeat when the next instalment arrives in a year's time.  The high flying, every possible angled camera work is astounding while you also wonder how the editor kept pace with it.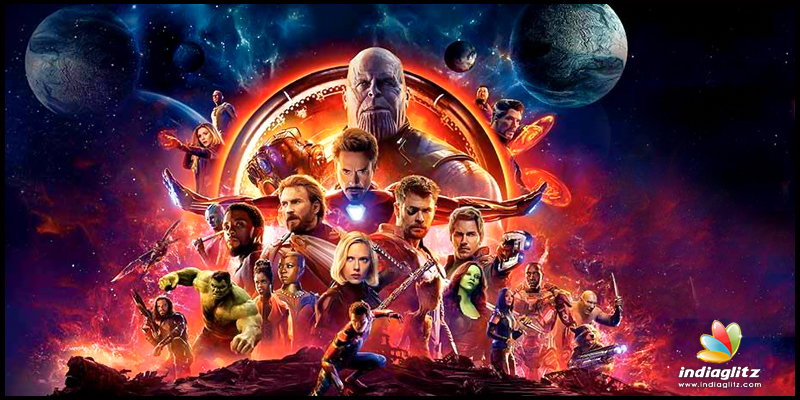 On the downside it is a virtual assault of mindless action  which after a point leaves one with a feeling of numbed dejavu.  One wishes that more drama could have been written in and some more humor thrown into the 2 hours 40 minutes.  The Russo brothers hopefully saved substance for the next part though their fast paced CG enabled action passes muster here. 
Verdict : Go for it to enjoy the ensemble cast and the gargantuan production values that keeps you engaged throughout.
Rating: 3.25 / 5.0
Showcase your talent to millions!!
Write about topics that interest you - anything from movies to cricket, gadgets to startups.
SUBMIT ARTICLE
More
Tamil Movie Reviews
Bommai Nayagi
Run Baby Run
Thalaikoothal
Beginning
Pathaan
Varisu