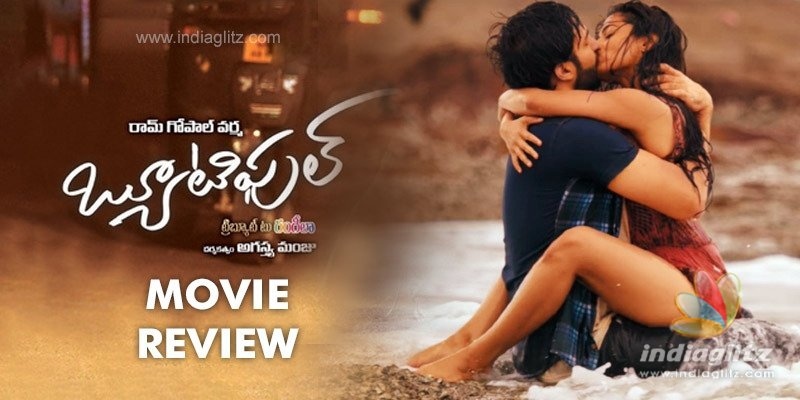 'Beautiful', starring Parth Suri and Naina Ganguly, hit the screens today.  Here is our review of the New Year's Day release.
Story:
Rini (Naina Ganguly), a model brought up by a single mother, and Mayank Naidu (Parth Suri), an efficient mechanic, live a self-sufficient life in Mumbai's Dharavi slum.  If the former is contented in life, the latter wants to make it big.  All that Rini wants is a happy life with Mayank, her sweetheart.
When Rini lands a life-changing acting offer from the film industry's ace director, Mayank prods her to jump to take the opportunity.  She is catapulted to stardom soon after the film's release.
But this is when Mayank falls into troubles and their relationship goes haywire.
Analysis:
Conceived and co-produced by Ram Gopal Varma, 'Beautiful' is a kindergarten-level script with extremely amateurish making values from the word go. It takes just about five minutes into this mindless fare for the audience to realize that the content is diametrically opposite of what is conveyed by the film's title.
Four songs bombard the audience in the first 40 minutes because this malnourished story was unfortunately imagined as a dance-based romantic drama without a music director.  At any point of time, the heroine (Naina Ganguly of 'Vangaveeti' fame) might break into a thigh-revealing or an underwear-revealing dance number, putting on two or three variations of the same expression regardless of the mood of the situation, song after damn song.
Tonal shifts in this film are limited to the hero (Parth Suri) looking like a rapist in one scene, a dumbed-down version of Sanjay Dutt in another and nothing in particular in the third. He is introduced as an egoistic male in the initial scenes.  Later in the story, he becomes a victim of the circumstances, begging for the sympathy of the audience who have found refuge in WhatsApp or Facebook for good.  The climax reminds us of the Venkatesh-Soundarya blockbuster 'Raja' but by then you are too frustrated to care.
All that it would take for Naina's character, a famous actress, to prove that she is sensitive to her man's agony is to kick out her employee who humiliated him.  She doesn't do that.  Do you know why?  She is just confused it seems.  About what? About what exactly?  About what, you duffer character?
The heroine's manager is characterized to seem like a low-quality don from Mumbai, a bugger without a cause.  Sometimes, he behaves like the heroine's cocky father trying to save his daughter from a slumdog.
If the background music is indistinct, the slum backdrop looks convenient rather than organic.  The cinematography is primitive.
Verdict:
Some 'Rangeela', a smattering of 'Raja', two boozing scenes, three beach scenes/songs, a male lead who might have been a rapist in a Boyapati Srinu movie, a script that is fit only to be a tissue paper.  We have watched 'Beautiful' and we are already tired of 2020.
Rating: 0.5 / 5.0
Showcase your talent to millions!!
Write about topics that interest you - anything from movies to cricket, gadgets to startups.
SUBMIT ARTICLE
More
తెలుగు Movie Reviews
Ponniyin Selvan 1
Nene Vasthunna
Babli Bouncer
Dongalunnaru Jaagratha
Krishna Vrinda Vihari
Alluri