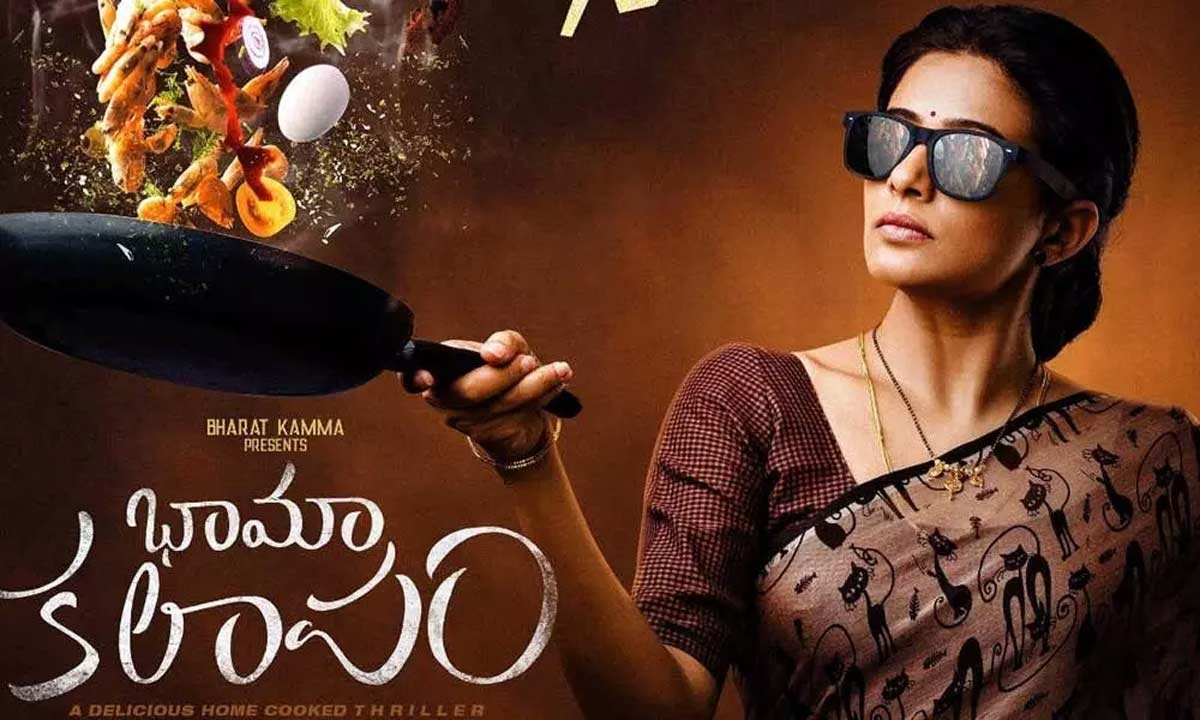 'Bhama Kalapam' is currently streaming on AHA. In this section, we are going to review the latest OTT web film.
Story:
Anupama (Priyamani) is an Internet celeb in her own right. She is a YouTube chef who is over-curious about what is going on in her neighbours' lives. This curiosity puts her in great trouble when she gets embroiled in a shocking murder in the housing complex where she stays.
In a parallel track, a funny yet ruthless gangster Nayak (John Vijay) is sniffing around the housing complex for a lost antique. The entry of a sharp-witted cop to find clues about the murder only complicates Anupama's life.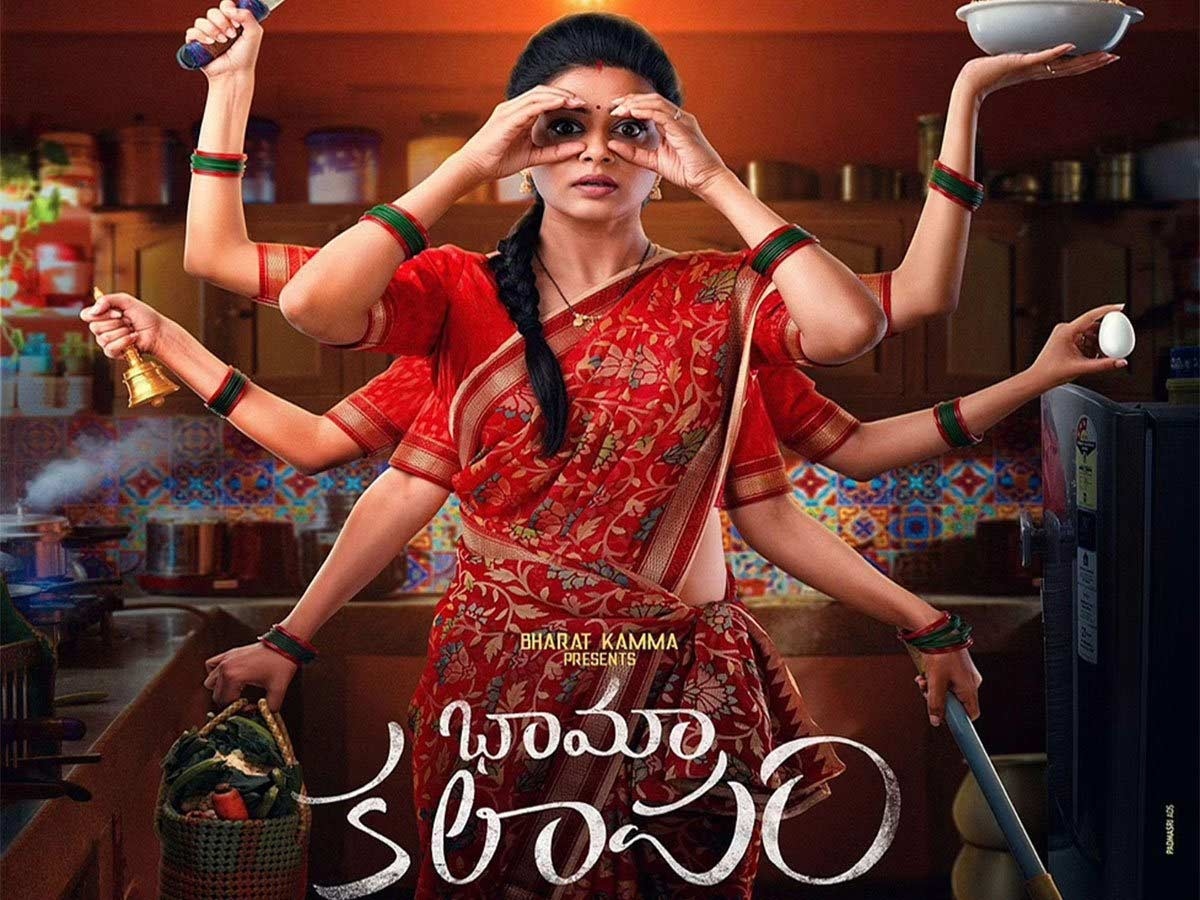 Analysis:
The story of 'Bhama Kalapam', which has been directed by Abhimanyu Tadimeti, unfolds over a span of two days. Its characters implement lessons they have learned over a lifetime and that's what makes this suspense thriller a watchable affair.
Priyamani's solid performance as a housewife with a penchant for keeping herself over-informed about her neighbours is something that is established over the first 30 minutes. The 'Narappa' actress is engaging throughout the run-time of 135 minutes. The unforgiving mindset of Nayak, the gangster, is also established within the first 15 minutes. Kishore Kumar Polimera plays a Christian pastor whose character arc is both shocking and is a throwback to the kind of religious characters seen in 'Anukokunda Oka Roju' (2005). The performances are a strong point of this film, so also the technical aspects. More than Justin Prabhakaran's songs, it is Mark K Robin's BGM that shines. The cinematography and Viplav's editing are more than adequate.
The film expects us to suspend disbelief right from the first scene. A valuable antique is handled in a juvenile manner by henchmen (like in a lot of crime comedies these days). When the characters in 'Bhama Kalapam' are not juvenile, they are a part of a cobweb of coincidences. The writing department whips up our interest by infusing the element of allegory. For example, the fable narrated by the pastor in the ramshackle church is a case in point.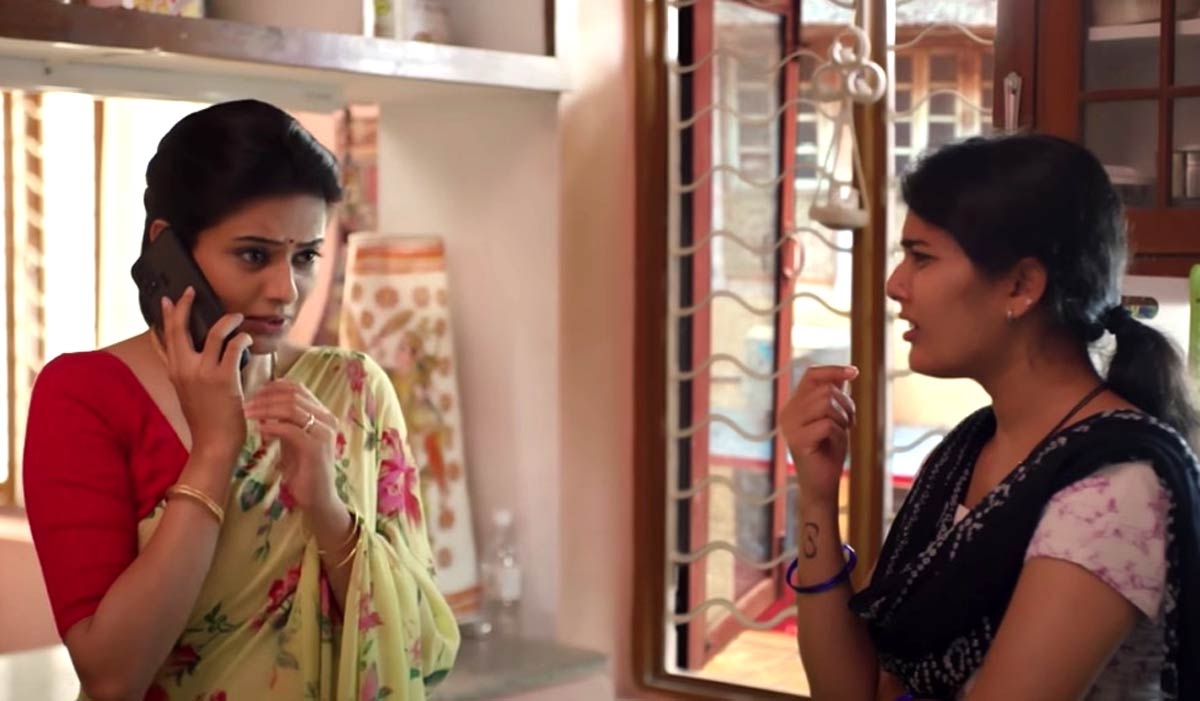 The element of a crime of passion is deployed for thrills. The suspense gets intensified as the story progresses. We find the scenes a tad far-fetched when Anupama's presence of mind starts stunning us. The pacing is slow because the comedy is supposed to be slow-burn.
The film is riddled with a few questionable moments. What kind of person would ask a neigbhour about a wound she had the previous night in front of cops who are around to investigate a fresh murder? The bonding between Anupama and Shilpa (Sharanya Pradeep), a maid, is a loose end the story just can't tide over.
Despite the obviously implausible elements, if 'Bhama Kalapam' manages to hold our interest till the end, it's because of the additional layer it develops after the first hour. Revealing it would kill the suspense.
Verdict:
'Bhama Kalapam' can be given a try even if a lot of scenes are far-fetched.
Rating: 2.5 / 5.0
Showcase your talent to millions!!
Write about topics that interest you - anything from movies to cricket, gadgets to startups.
SUBMIT ARTICLE
More
Telugu Movie Reviews
Peddha Kapu 1
Skanda
Chandramukhi 2
Sapta Sagaralu Dhaati
Changure Bangaru Raja
Mark Antony