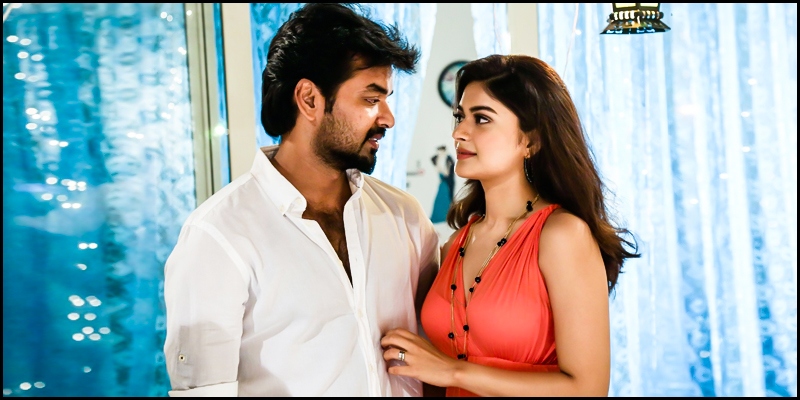 Campari - SAC's adult comedy has a bit of both
During the eighties SAC's name conjured up images of courtrooms and lawyers due to many of his movies based on the law and he has also made successful family dramas such as 'Nilave Malare' and 'Vasantha Raagam'.   Its a big question as to why he selected an attempted adult comedy as his swan song and it remains to be seen whether the audiences will warm up to it.
Jai (Jai) an IT professional happens to share an ac coach with Jenny (Vaibavi Shandilya) and the duo strike a conversation and soon are sharing beers and the bed too.  After two years they meet and recognize each other and for some inexplicable reason decide to get married.  Jai's colleague Varsha (Atulya Ravi) is ogling at him for years and for some inexplicable reason again she never explicitly say it out to him though she shows it in every possible way.    Problem is Varsha continues to pine for Jai and she gets a chance one night when he drops her home and she beds him using a few beers.  A pregnant Varsha then forces her way into the young couple's house and what happens next is what 'Capmari' is all about.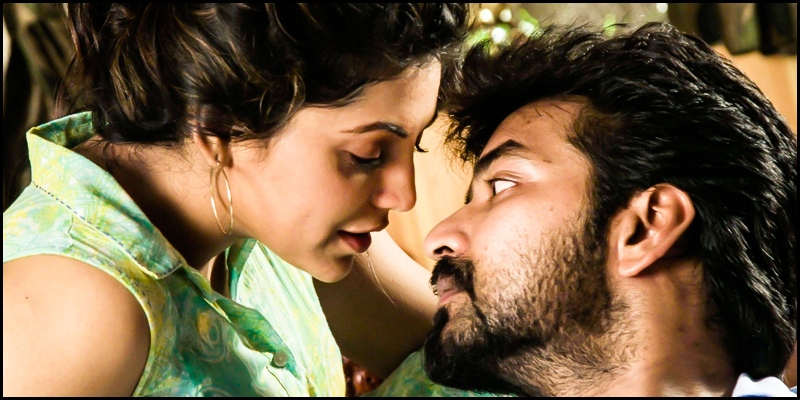 Jai is one of the few actors who has developed a technique to be just themselves and apply that to all the characters they play and do it quite successfully too.   Here he seems to enjoy the soft porn like bedroom sequences with both the girls and he is also funny whenever he needs to be.  Vaibhavi Shandilya and Atulya Ravi have been given equal chances to titillate and they do it without much to complain and as far as their acting goes you have to blame the cardboard characterizations written for them.  Sathyan, Devadarshini and  Siddharth Vipin exist in the film to pass double entendres and some of them are smile-worthy too.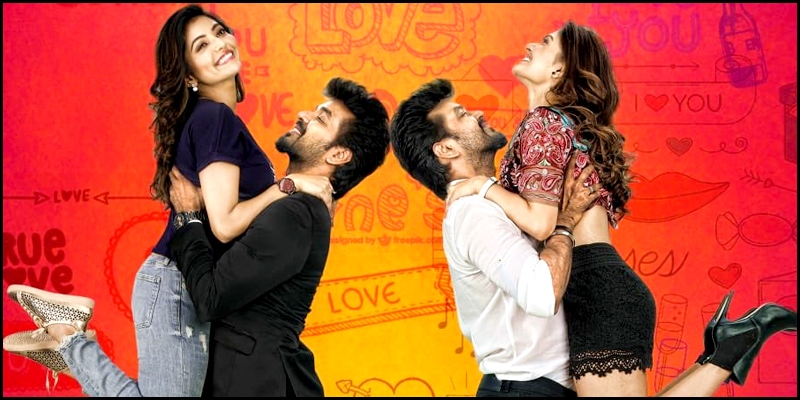 What works best in 'Capmari' is some of the adult comedy that brings laughter here and there and considering the age of the director, he has maintained youthfulness in the proceedings.  Though it flatters to deceive there is also a mild curiosity when the man is caught between the two girls.  The dialogues are very much in tune with the times and provide the connectivity to the story.  SAC has made his genre clear and if you watch the film with the right expectations there is every chance of being mildly entertained.
On the downside, the lack of depth in the three main characters and especially the lack of proper motive in Atulya's makes the whole exercise pointless.  The women characters are shown in poor light and camera movements towards them is lewd.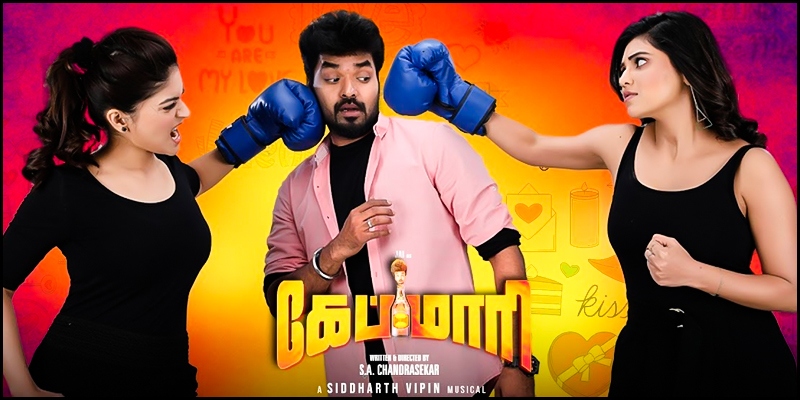 Siddharth Vipin is in charge of the music score and his songs are okey-dokey to listen to and the visuals are rather flat to demand any great background score from him.  The camera work started off shoddily for some reason but later on seemed to correct itself.  The editing makes the film watchable.  You got to give credit to SAC for doing full justice to the genre as he has gone as deep as Santhosh P Jayakumar in the adult side and some of the jokes too work.
Verdict: Give 'Capmari' a try if it's an adult comedy that you want and you will be mildly surprised that SAC is pretty much up to the task
Rating: 2.5 / 5.0
Showcase your talent to millions!!
Write about topics that interest you - anything from movies to cricket, gadgets to startups.
SUBMIT ARTICLE
More
தமிழ் Movie Reviews
Conjuring Kannappan
Annapoorani
Kuiko
80s Buildup
Chevvaikizhamai
Jigarthanda DoubleX