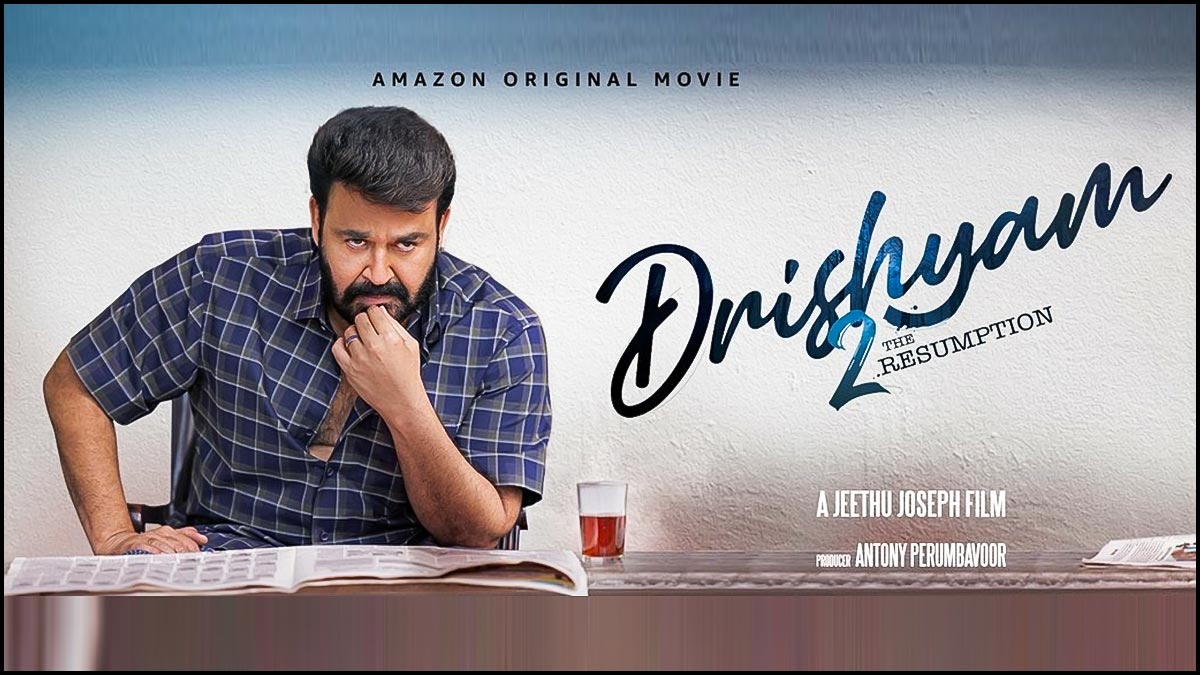 Drishyam 2 - George Kutty and Jeethu Joseph deliver a brilliant sequel
8 years after the blockbuster Drishyam, director Jeethu Joseph returns with a sequel Drishyam 2, where the protagonist George kutty played by Mohanlal has a new challenge before him, as his dark secret is out now in the open. Let's see what Drishyam 2 is about, and whether George was able to protect his family again.
While the first installment ends with the revelation on George hiding the corpse below the police station, Drishyam 2 begins with an eyewitness to George's crime, and police discovering a Skeleton below the police station. Now that Varun's parents want George to be punished, what did George do to save his family and the secret is what Drishyam 2 is all about.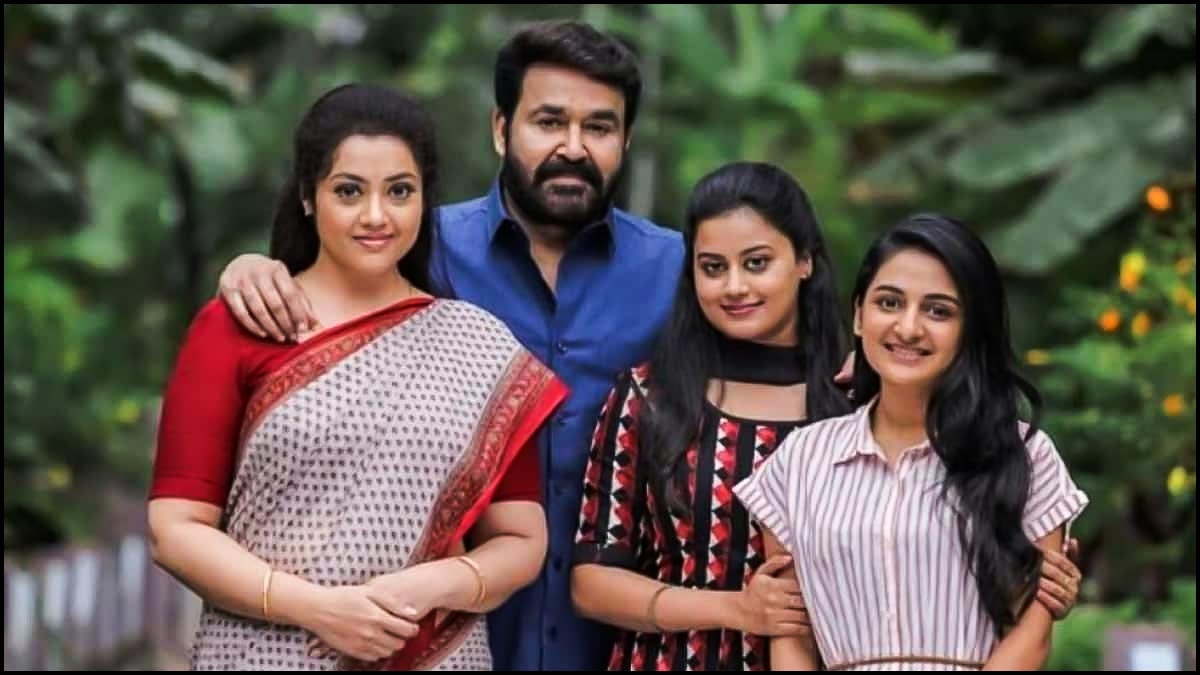 Mohanlal delivers a subtle, natural performance as  George Kutty, and impresses with his calm and composed body language even in critical phases. Playing an extremely intelligent mastermind who can outsmart cops in the most unexpected fashion, Mohanlal is convincing with his own inimitable swag. Meena delivers a mature performance as the doting mother and expresses her fear and doubts very well. Esther Anil and Ansiba Hasan are adequate, while Murali Gopy as the cop on a mission is impressive. Asha Sarath and Siddique are good in their minimal screen time.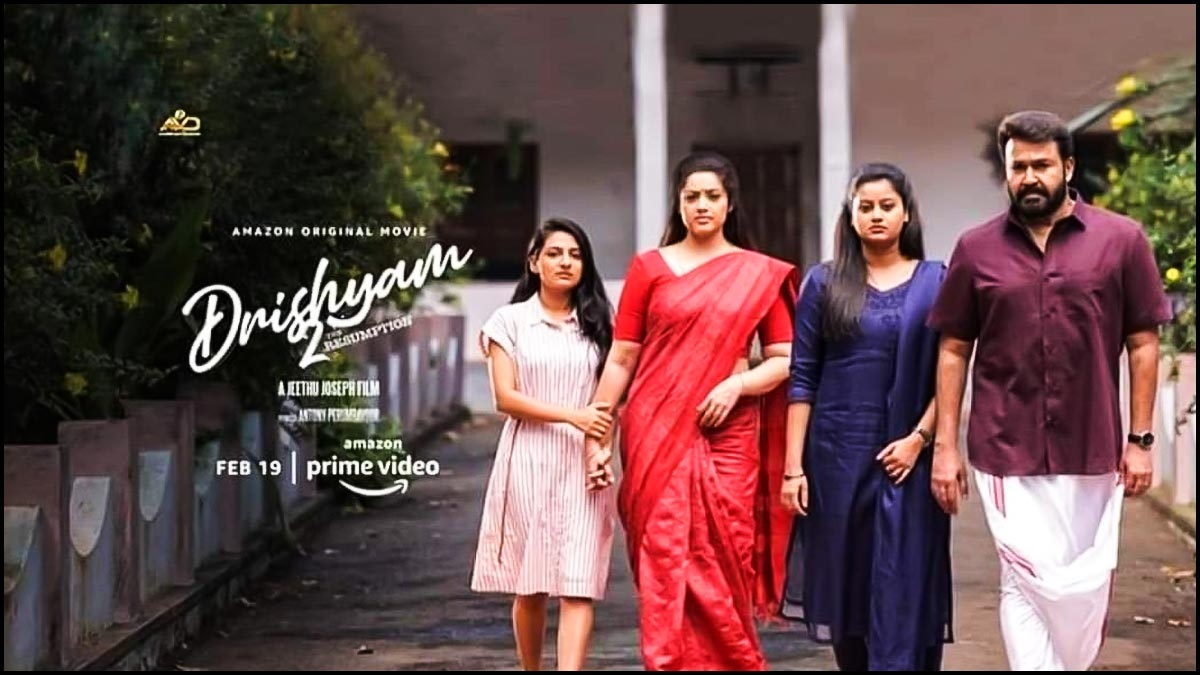 The biggest challenge with sequels is that the content must be strong enough to match or surpass the standards set by the original, and with Drishyam 2, Jeethu Joseph convincingly delivers a perfect sequel. While the introduction of several new characters like the convict witness and the neighbors of George Kutty seem irrelevant and forced, just for the sake of a sequel, Jeethu continues building the screenplay in a leisurely pace establishing how George has changed with regards to his profession but not with his thinking. The introduction of Saikumar as Vinayachandran and the establishment of George as an aspiring cinema producer, are perfectly put to use in the stunning second half of Drishyam 2, and the last 40 minutes of the movie is what you call brilliance, as Jeethu Joseph beautifully shows the cleverness and vision of George, and lets Mohanlal come out in style, and full of swag in a subtle way as always. While one is sure to wonder and feel restless during the slow first half, as the mystery unravels in the second half, the intelligence of Jeethu Joseph's screenplay makes you go wow and that's where the success of Drishyam 2 lies.  All said, Drishyam 2 is a terrific sequel that could have been a blockbuster in theatres as well.
Rating: 3 / 5.0
Showcase your talent to millions!!
Write about topics that interest you - anything from movies to cricket, gadgets to startups.
SUBMIT ARTICLE