Fourteen best lines from 'Agnyaathavaasi'
Thursday, January 11, 2018 • Telugu Comments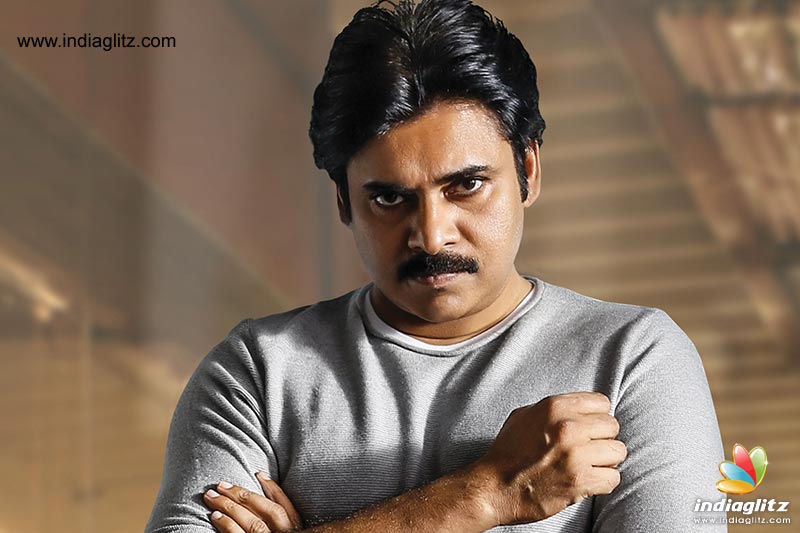 If you think Trivikram Srinivas's dialogues for 'Agnyaathavaasi' are not up to the mark, you may need to give his due. While it's true that the villain's character (Seetharam, played by Aadhi Pinishetty) mouths very bland lines, the film is not without its share of takeaways. Here we bring you some of the most profound ones.
కుందేళ్లు అన్ని కులాసాగా తిరుగుతున్నాయి, సింహం సరదాగా వచ్చేయొచ్చు. This is said by Srinivas Reddy's character about the hero. The rabbits here are the small fry in the corporate building.
ఒక ఆయుధం తయారు చెయ్యాలంటే ఒక చెయ్యి కావాలి, ఒక ఆలోచన కావాలి, ఒక స్వార్ధం కావాలి. కానీ విధ్వంసం రావాలంటే ఒక అన్యాయం జరగాలి
The line brings out the value system that the hero's side abides by.
నేను పెంచింది మాములు మనిషిని కాదు, ఒక యుద్ధం అంత విధ్వంసాన్ని , నడిచే మారణాయుద్ధాన్ని
This line once again elevates Abhishikth Bhargav, played by Power Star. Trivikram reminds the audience of how much he is relied upon to restore justice.
విచ్చలవిడిగా నరికితే హింస , విచక్షణతో నరికితే ధర్మం
of course, this line is drawn from the wisdom of Hindu philosophy of dharmic killing/battle/war.
ఒకడికి ఆకలి వేస్తుంది అంటే ఎందుకు అని అడగరు, అదే అధికారం కావాలి అని అడిగితే ఎందుకు అని అడుగుతారు. ఎందుకు
This is the villain's line. The alliterative flavour of the dialogue can't be missed.
ఎప్పుడూ జరిగేదాన్ని అనుభవం అంటారు. ఎప్పుడో జరిగేదాన్ని అద్భుతం అంటారు.
This is Pawan Kalyan's pre-interval line as spoken to Sampath Raj, the investigating officer. This is partly inspired by Trivikram's own line written for 'Khaleja'.
మనుషులకు ఇంకొకడు సంపాదించిన డబ్బు అంటే ఎందుకు అంత ఆశ?
This is spoken by Vinda Bhargav, played by Boman Irani.
రాజ్యం మీద ఆశ లేని వాటికంటే గొప్ప రాజు ఎక్కడ దొరుకుతాడు?
This is surely one of the best lines ever penned by Trivikram. The virtue of detachment is highlighted in it.
ఇన్ఫర్మేషన్ మొత్తం ఐఫోన్ లోను జీవితం మొత్తం గూగుల్ లో పెట్టేసినట్టు ఉన్నారు.
This is Pawan Kalyan's funny repartee in the presence of Anu Emmanuel's Suryakantham.
చిన్న పిల్లలు ఆకలితో ఉన్న ఆడపిల్లలు ఏడ్చినా ఈ దేశం బాగుపడదు అండి.
This is, once again, the hero's aphorism delivered in an otherwise commercial scene.
విందా మీలాగే మాములు మనిషి కానీ అతని ఆశయం మాత్రం సాయంకాలం నీడ లాగా చాలా పెద్దది.
This is Khushbu's substantial line in a scene elevating her late husband's character.
ఎవడో వచ్చి విందా నాకు బాబు నేను విందాకి బాబు అంటే దా ఇందా కూర్చో అంటామా?
You have to see Rao Ramesh deliver it in his vintage style.
విమానం ఎక్కిన ప్రతివాడు ఎగురుతున్నాం అనుకుంటాడు కానీ నిజానికి విమానం ఒక్కటే ఎగురుతుంది మనం కూర్చుంటాం అంతే అలాగే ఈ ఏజ్ లో అన్ని తెలుసు అనిపిస్తది , తెలవదు..! అనిపిస్తది అంతే
This psychological dialogue is between Rao Ramesh and his daughter, played by Keerthy Suresh.
మా నాన్న మూసిన తలుపులకు అవతల చనిపోయిన మీ అన్నయ్యనే చూస్తున్నావ్.
ఆయన బ్రతికించిన కుటుంబాలని వెలిగించిన దీపాల్ని నువ్వు చూడట్లేదు, చూడలేదు, చూడలేవు.
This is Pawan Kalyan's line in the climax.
Related News
Actress Photos
Deepu Naidu
Nitya Naresh
Shipraa Gaur Kavya
Harshitha Panwar