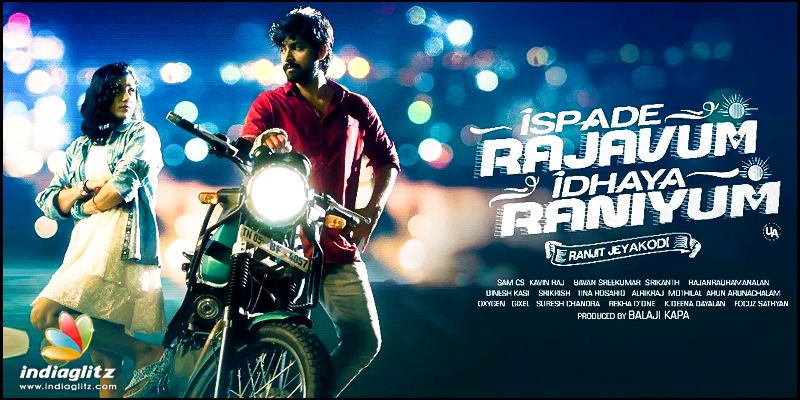 IRIR - Aces for acting and climax message
Director Ranjith Jayakodi' debut movie 'Mellisai' later named 'Puriyatha Puthir' failed to get it's due because of the long delayed release.  He has however joined hands with the comeback talent Harish Kalyan to narrate a modern love story through a character study of its main leads.  Whether this 'Ispade Rajavum Idhaya Raniyum' will turn up an ace with the audiences remains to be seen.
Gowtham (Harish Kalyan) is a local youth with a burning anger issue who meets a well-groomed modern girl Tara (Shilpa Manjunath) when he is in a violent fight with her fiance.  The duo bump into each other and opposites attract.  The start a relationship which is hindered by the clash of personalities and whether they come together or not forms the rest of the story with a hard-hitting relevant message in the climax.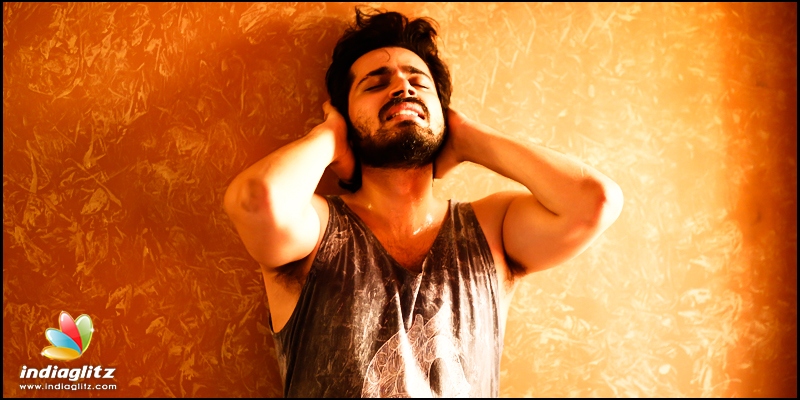 Harish Kalyan's career graph has been on a steady rise ever since his stint with 'Bigg Boss' and the super hit 'Pyaar Prema Kadhal'.  This being an acid test one has to give it to the dashing HK who comes good in flying colors as the angry Gowtham carrying the burden of a tragic past that affects his present and future.  The most remarkable aspect of Harish's performance is that he lends a very boy next door touch to the complicated character making it relatable.Shilpa Manjunath matches Harish Kalyan's vibrancy with her grounded performance as the modern confused young girl who has difficulty choosing between her dangerous attraction and a safe life with her fiance.  She has impeccably expressed the progression of her Tara from a primal physical relationship with Gautham to accepting him as her true love.  Makapa Anand plays one of Harish's friends with his own queer mannerism of calling everyone Kumaru effectively while Bala Saravanan scores a few sixers with his oneliners and rejoinders providing true comic relief to an otherwise tense screenplay.  Ponvannan and Suresh play the parents of the hero and the heroine respectively bringing in their vast experience while Lizze Antony makes a mark in the pivotal role of the hero's mother.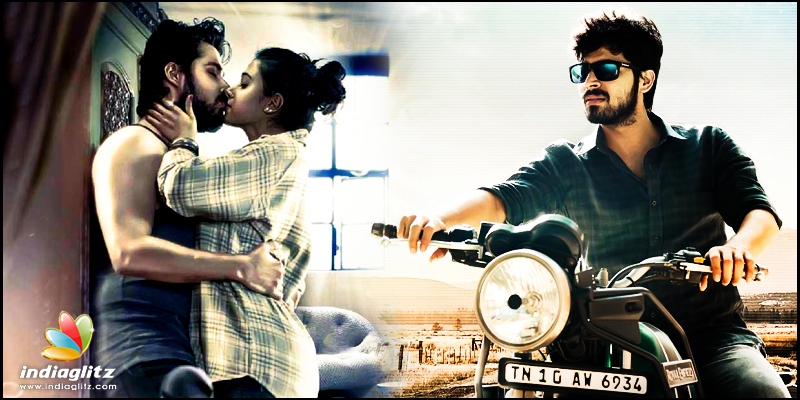 Apart from the excellent acting by the lead pair what works best in 'Ispade Rajaavum Idhaya Raaniyum' is the philosophical themes thrown into the screenplay and the very relevant message to the youth regarding stalking and passion crimes in the end.  Most of the interaction scenes between Harish Kalyan and Shilpa Manjunath is charged with tension and fuels the interest.  Harish Kalyan's character sketch is well etched out giving it many shades.  Dialogues by Rajan Radhamanalan and Ranjit Jeyakodi are both natural and at the same time sprouts philosophies in simple terms (Like the matter joke by Balasaravanan for example).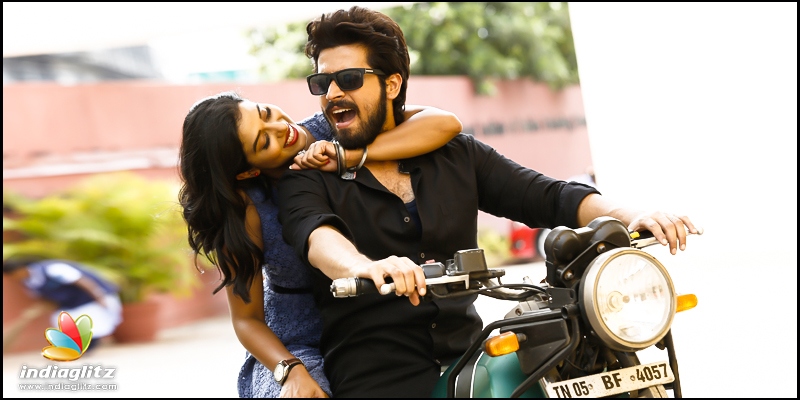 On the downside, Shilpa Manjunat's character is not fully developed and that makes some of her confusion and indecision forced.  She is shown as a bold enough girl who initiates sex but then cowers down when she has to talk about her relationship with her parents and in the end surrender to the hero.  Nothing much happens in the first half as its all about coincidences bringing the hero and heroine together in contrived situations.  After the backstory of Harish Kalyan which makes one sit up the second half too falls prey to repetitive problems between the couple.  A drug angle is thrown in at the very last minute which is unconvincing though it helps to deliver the most important message in the film.  The riding to Himalayas on the bike to find redemption idea has been beaten to death in Tamil cinema in recent times and shouldnt the film have ended in the subway itself?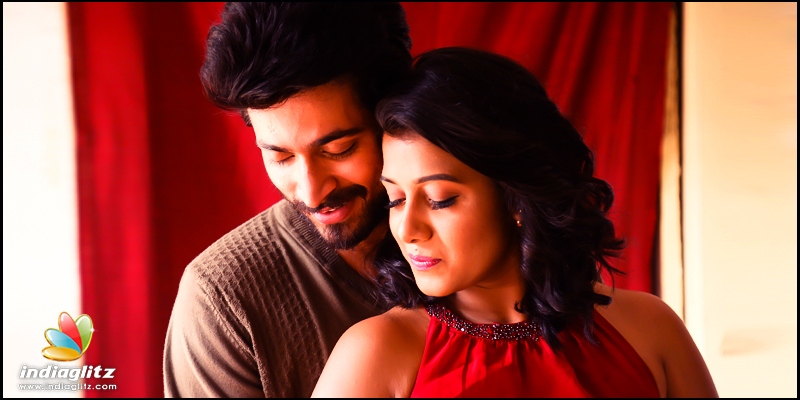 Sam C.S has given yet another good album and a background score that punctuates the different beats of the screenplay.  Kavinraj's cinematography sets the tone for the different moods of the hero and heroine while Bavan Sreekumar's editing flows smoothly.  Ranjit Jayakodi like his debut film has tried to project a modern romance in a raw manner and succeeds in parts.
Verdict : Go for IRIR for the ernest performances and a fairly engaging screenplay with a relevant message.
Rating: 2.75 / 5.0
Showcase your talent to millions!!
Write about topics that interest you - anything from movies to cricket, gadgets to startups.
SUBMIT ARTICLE
More
Tamil Movie Reviews
Kodiyil Oruvan
Friendship
Dikkiloona
Tughlaq Durbar
Thalaivi
Kasada Tabara