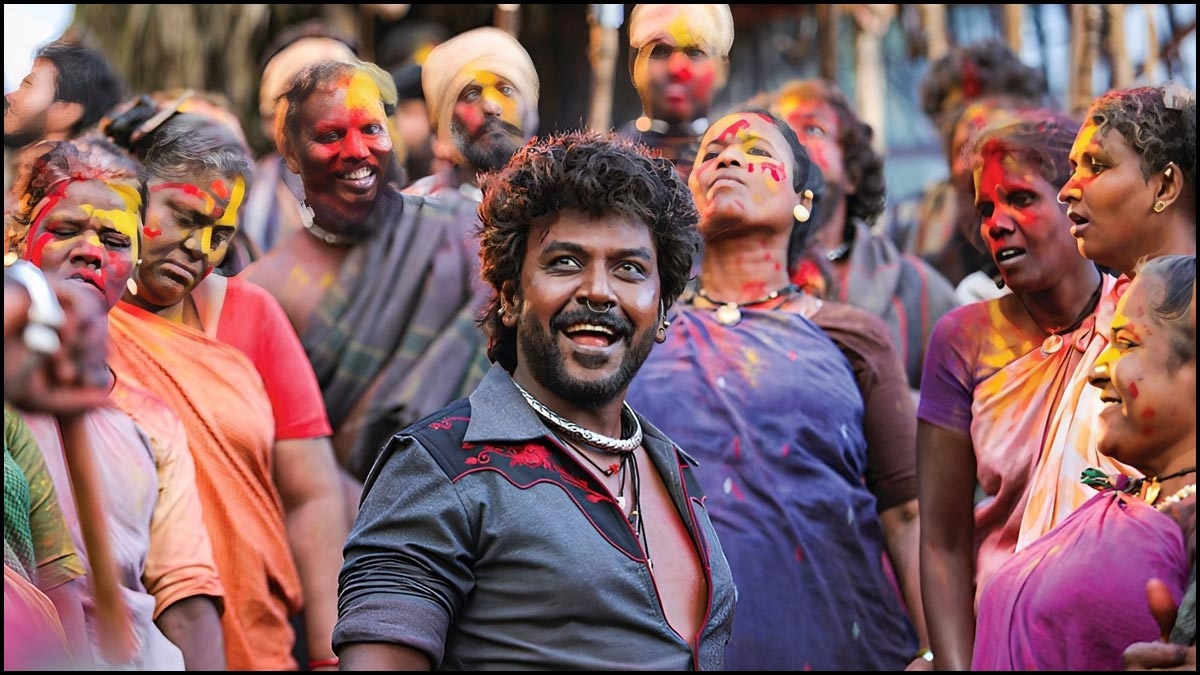 Jigarthanda Double X  : A Cinematic Treat with Powerful Performances , Soulful Storytelling and a Profound Message
Karthik Subbaraj Padam, after a four-year hiatus, captivates with a profound message. The narrative revolves around corrupt politicians, a rowdy, a bad cop, a victim, and indigenous villagers desperate to save their forest and its inhabitants. While it may seem like a typical revenge tale of good versus bad, Jigarthanda Double X transcends the ordinary. It seamlessly combines entertainment with soulful storytelling, delivering an impactful societal message.
Raghav Lawrence as Allius Caesar and SJ Suryah as Kirubakar/ Director Ray Dasan, deliver stellar performances, breathing life into their characters. In this sequel, Lawrence's gangster aspires to be the first dark-skinned hero, choosing SJ Suryah as his director. The initial half unfolds as a slow burn, meticulously establishing each character's role. SJ Suryah's remarkable transformation and intent are captivating, proving yet again that he's a monster when it comes to acting. Raghav Lawrence commands the screen with his portrayal of a ruthless gangster.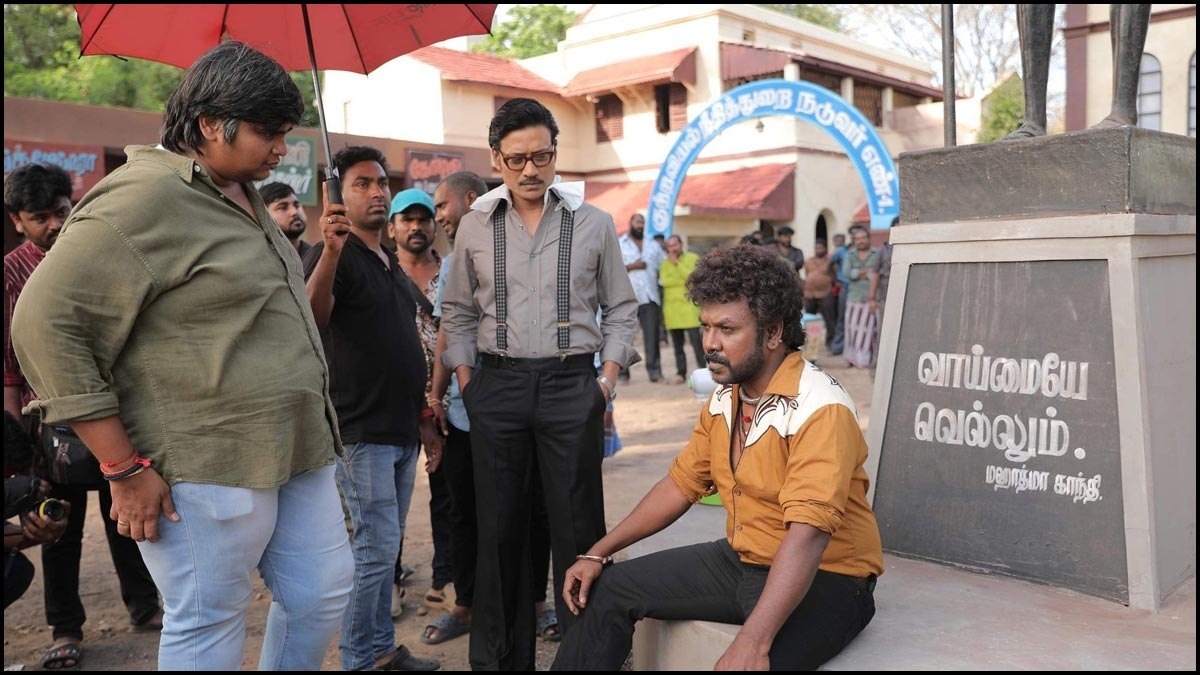 Protagonists Shine Tom Chacko and Naveen Chandra deliver exceptional performances, embodying the essence of real-life villains. Nimisha Sajayan, Illavarasu, and Sathyan shine with their stellar acts, showcasing their absolute best. Jigarthanda Double X is not just a movie; it's a cinematic experience enriched with powerful performances and a compelling storyline. There were a few scenes that seemed a bit slow which might have made the audience lose interest but the interval block made for those slow scenes.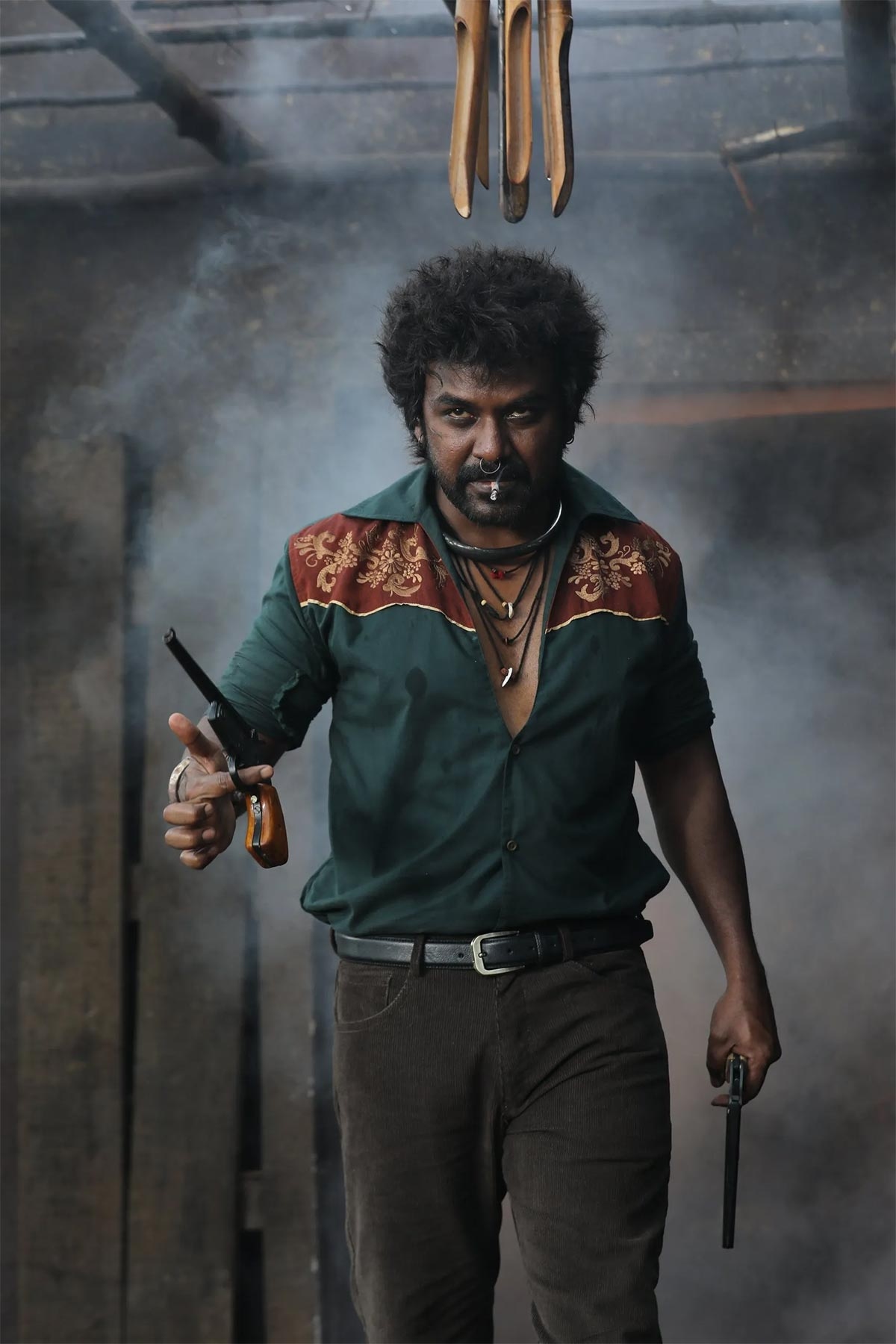 Caesar (Raghav Lawrence) consistently hints at a spectacular interval block to Director ( SJ Suryah), but it often falls short, building anticipation. However, when the interval block unfolds, it is mindblowing, emerging as a masterpiece in Tamil cinema. Literal , Fireworks on the screen. The moment is gripping, leaving the audience on the edge of their seats. The second half takes an adventurous turn, maintaining audience engagement. Shifting from internal conflicts to external threats injects a new energy, keeping viewers invested in the characters' destinies. The thematic transition adds depth, making the film a compelling journey that captivates throughout.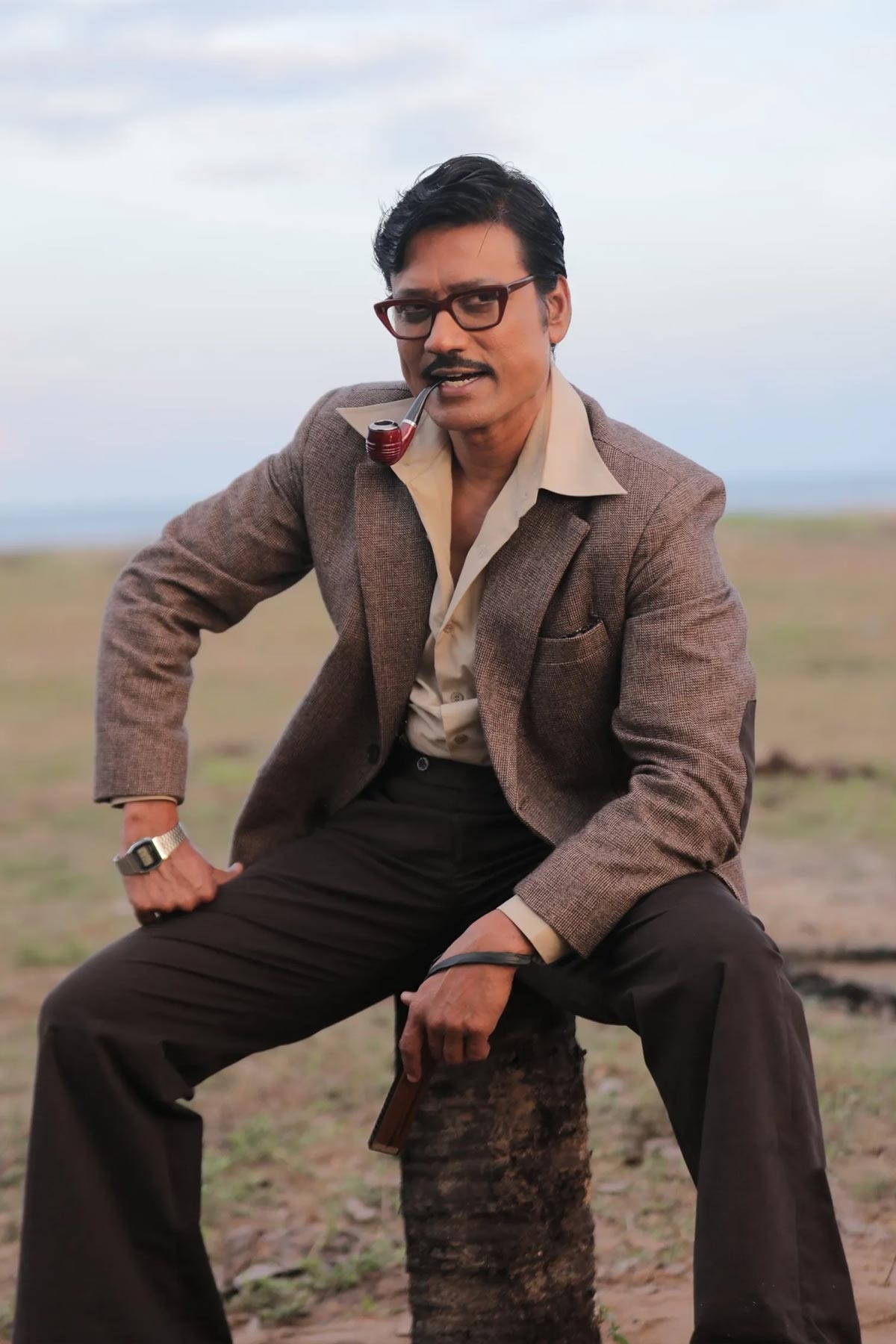 SaNA's music is soulful yet heart wrenching. The songs and background score adds more life to the plot. Dhilip Subbrayan as stunt choreographer has done some mad actions,  the cinematography by Tirru and Shafiq Mohammed Ali's crisp editing blends so perfectly giving us a treat to watch.
Karthik Subbaraj's sequel, a nod to 70s cinema, deftly blurs reality and fiction. A treat for Jigarthanda fans, it playfully satirizes current cinematic trends. Subbaraj fearlessly mocks pan-Indian cinema, cleverly weaving social commentary into the Jigarthanda universe. The film challenges the preference for flawed characters, stating, "People don't like films about good people anymore."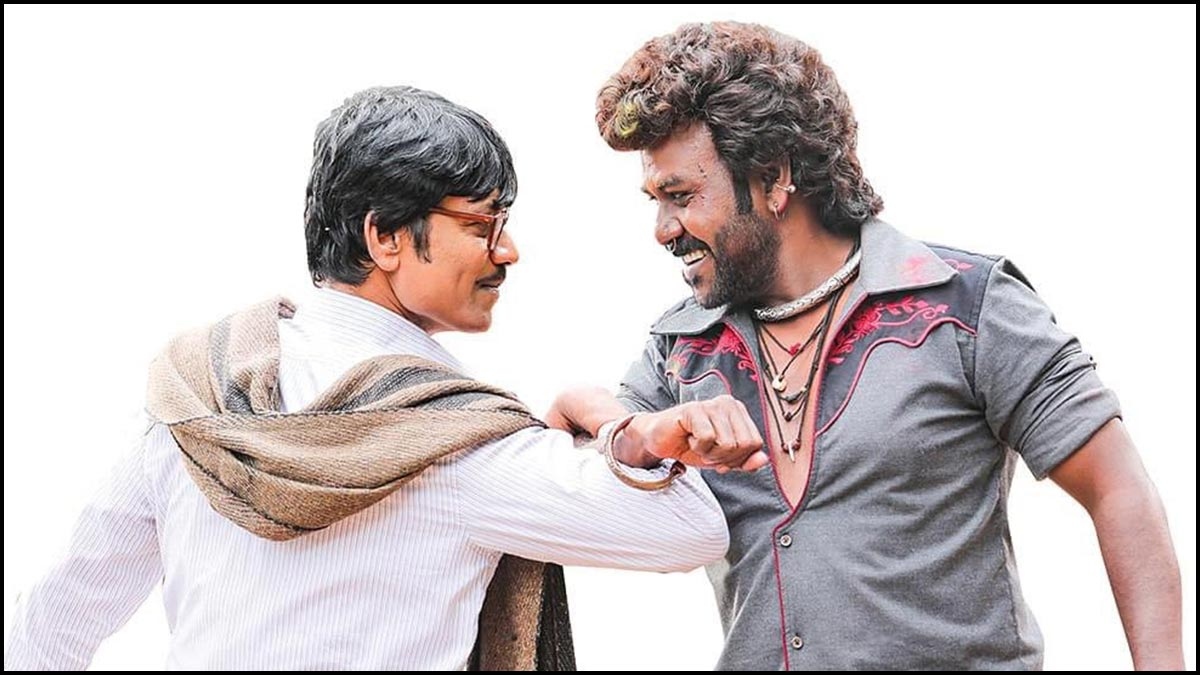 Despite few shortcomings in the movie, SJ Suryah and Raghava Lawrence deliver outstanding performances, becoming the movie's focal point. The narrative revolves around finding a hero between them, culminating in a poetic conclusion. Subbaraj redefines heroism while showcasing the brilliance of both actors. Jigarthanda Double X reminds us that Cinema is a weapon for good and bad.
Verdict: Jigarthanda Double X delivers a cinematic treat , blending riveting performances, social commentary, and a heartfelt narrative that transcends traditional storytelling.
Rating: 3.5 / 5.0
Showcase your talent to millions!!
Write about topics that interest you - anything from movies to cricket, gadgets to startups.
SUBMIT ARTICLE
More
Tamil Movie Reviews
Annapoorani
Kuiko
80s Buildup
Chevvaikizhamai
Japan
Leo