Jurassic World: Fallen Kingdom
Thursday, June 7, 2018 • தமிழ் Comments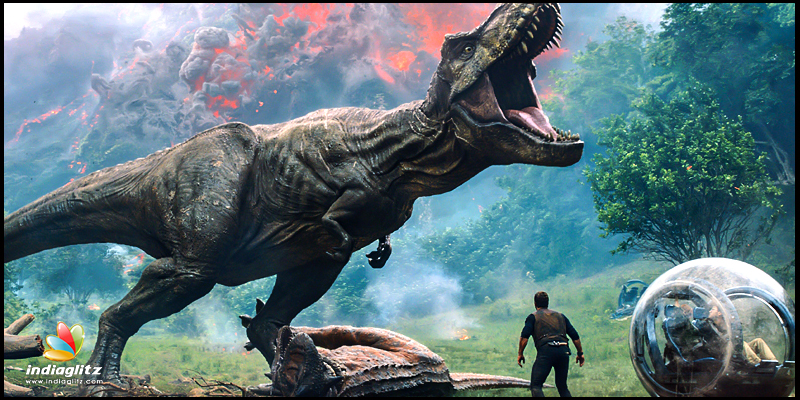 'Jurassic World : Fallen Kingdom' is the fifth film in the 'Jurassic Park' film franchise and the sequel to the 2015 'Jurassic World'.  Chris Pratt, Bryce Dallas Howard, B.D. Wong and Jeff Goldblum reprise their roles from the original film.
The official synopsis reveals that "Four years after the destruction of the Jurassic World theme park, Owen Grady and Claire Dearing return to the island of Isla Nublar to save the remaining dinosaurs from a volcano that's about to erupt. They soon encounter terrifying new breeds of gigantic dinos while uncovering a conspiracy that threatens the entire planet."
'Jurassic World : Fallen Kingdom' is all set to hit the screens worldwide on July 22nd 2018.